Wife of business magnate Mukesh Ambani, Nita Ambani is one of the most talked-about people in the country. She is the chairperson of the Reliance Foundation and Dhirubhai Ambani International School. Do you know she is one of the most influential business leaders in Asia? Other than taking the family business forward, Nita Ambani is an active philanthropist who is most days busy promoting human welfare. If you follow Nita Ambani's work and admire her then here is treat for you. Here are some unknown habits of India's most loved businesswoman.
Nita Ambani Follows A Strict Diet Plan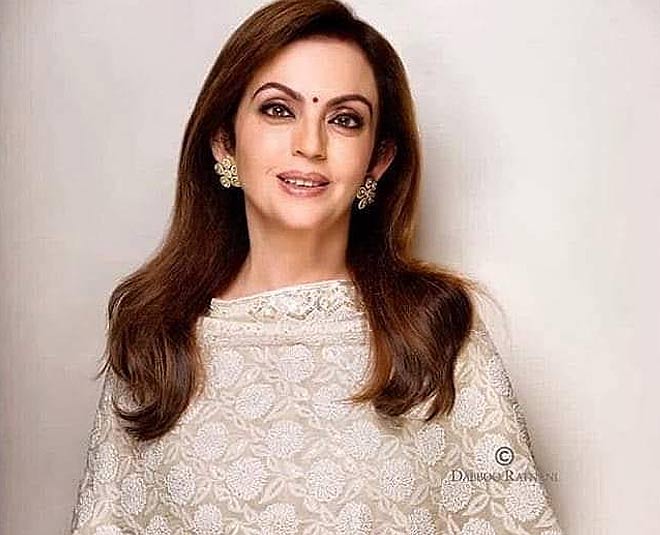 Will you believe if I say Nita Ambani is 56 years old? No right! Even in her 50s, she looks so fit and youthful. What's the secret? Well, it is her healthy diet. Nita Ambani starts her day with a handful of dry fruits and then follows with an egg white omelette. For lunch, she likes to have green veggies with some soup. Her dinner is again very simple, green vegetables, sprouts, and soup. In between meals, she likes to munch on fruits.
Don't Miss: Mukesh Ambani Earns 7 Crore Every 1 Hour, Anant Ambani Worships Lord Balaji, Unknown Facts About The Ambanis
She Never Misses Her Workout
Nita Ambani stays busy all day, caught up with loads of work but she still takes out time to exercise everyday. She sticks to swimming, yoga, and classical dance to maintain her health and body.
Nita Ambani Doesn't Travel During The Time Of Admissions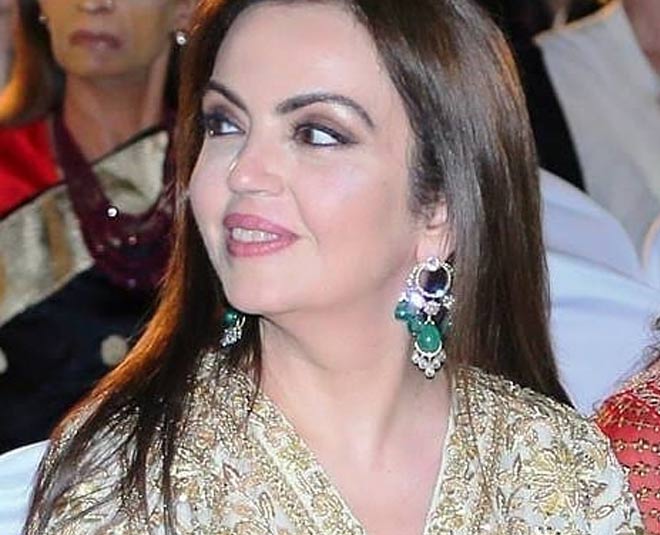 Mukesh Ambani's wife also heads the Dhirubhai Ambani International School. It is one of the best schools in the country and Nita Ambani makes sure that the quality of education is maintained. For the same, she is always on duty during the time of admissions. This is the time she has to either reject or accept applications. This is why she doesn't travel while the school admissions are on.
Don't Miss: Inside Ambani Residence: Isha Ambani's Beautiful Bedroom, Antilia's In-House Lift, Entertainment Area
Keeps Herself Hydrated With Detox Water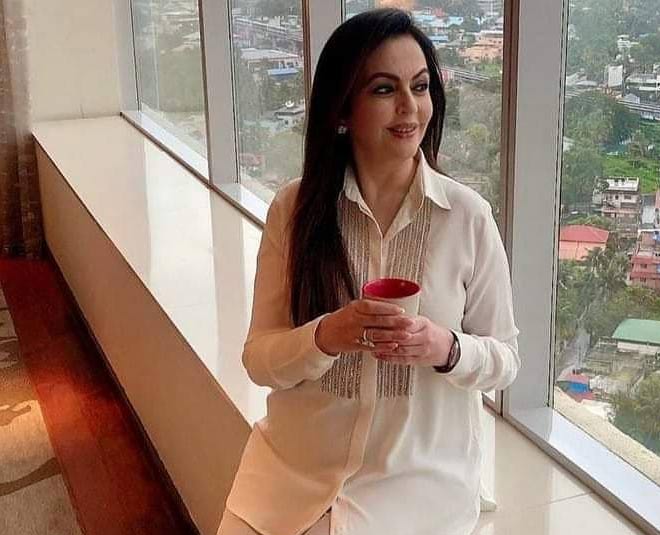 Nita Ambani has this unusual, young glow on her skin and that's because she keeps herself hydrated all day. For hydration, she keeps sipping on different detox waters. She loves having beetroot juice which is great for the skin. Now you know why Nita Ambani's skin is always glowing and looks flawless. She makes sure that she has a lot of detox throughout the day which helps her flush all the harmful toxins from her body and give her that fresh glow all day.
Nita Ambani Doesn't Repeat Her Shoes
Well, every girl wishes for a massive collection of shoes in her closet. Nita Ambani who is the wife of India's richest man Mukesh Ambani can obviously have the best of shoes in her closet and she has a big collection reportedly. Name the brand and Nita Ambani has it. She doesn't like repeating her shoes, you will never spot her wearing a pair twice. She is no less than a celebrity and not just Nita Ambani's shoes, her jewellery and outfits too become the talk of the town.
Nita Ambani is not just Mukesh Ambani's wife, she is much more than that. What do you like the most about Nita Ambani? Share your thoughts with us!