We all love bingeing on some crispy pakoras. Who doesn't? Some freshly prepared, crispy pakoras can instantly light up your mood on a tiring and busy day. Agree? Well, pakoras are our go-to, favourite snack and we can't really have enough of these! Well, the best part about pakoras is that you can prepare them in so many variations. They can be prepared using almost anything, green veggies, potatoes, or even onions. Though pakoras can be enjoyed anytime as a standalone snack, they taste great with a hot cup of tea on a rainy day.
All those who love cooking, especially pakoras struggle with one thing in common and that is the pakoras turning soggy after a few minutes. We all like our pakoras crispy and fresh but what if you wish to pack them or have them a little later? Here are a few things that you should keep in mind while preparing your pakoras, these will help in keeping them crispy and fresh for long.
Use Cold Water
While preparing the batter, make sure you use cold water. Using cold water keeps the pakoras crispy as they then do not absorb much oil and stay crispy.
Make Sure There Are No Lumps
While preparing the batter, make sure there are no lumps. Stir well when adding all the different ingredients. If lumps form, your pakoras will never cook properly.
Don't Miss: These Kitchen Hacks Will Make You Look Like A Pro In Cooking
Add Maize Flour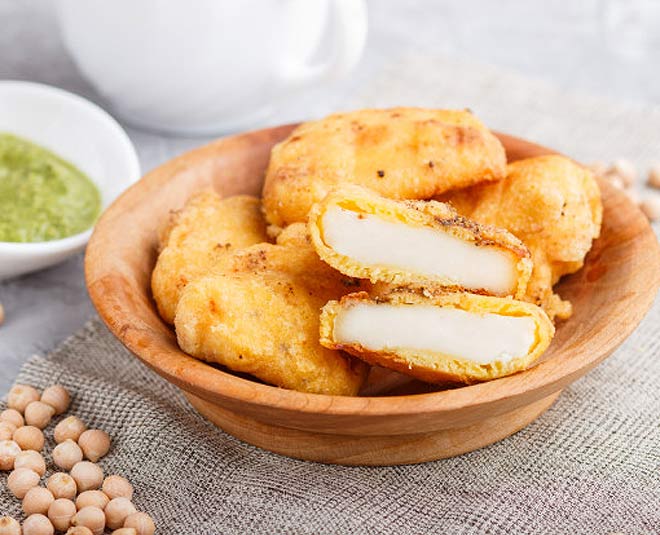 Celebrity Chef Sanjeev Kapoor on his social media long time back shared a quick tip to keep the pakoras crispy. He shared that one must add some maize flour to the regular gram flour batter to make crisp pakoras. Adding rice flour is also another good option to keep the fritters crisp.
Don't Over-Stir
This depends on the flour you are using for the preparation of your fritters. If using all-purpose flour or maida, make sure you don't over stir the batter as it can make it stretchy. This further makes the pakoras absorb more oil and this then turns them soggy. The best way is to add all the spices and water to the batter and mix it lightly.
Don't Miss: Simple Tips That Will Turn Your Tandoori Dishes Way Healthier
Use A Wire Rack To Cool The Fritters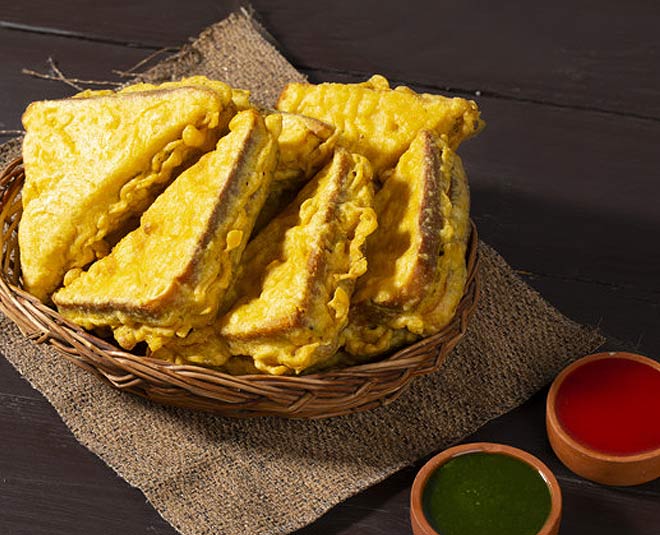 We usually transfer our hot pakoras to a paper towel, aluminium foil, or cloth. This makes the fritters go soft and soggy. You should always keep your fried food on a wire rack to let them cool. This doesn't let the fritters collect the steam and keeps them crisp and fresh for long.
Fry The Pakoras Twice
Another easy way to keep the pakoras crisp for long is to double fry them. The trick is to fry them first on medium heat and then take them off the flame. Next, fry them on high heat till they turn golden and crisp.
Dry Your Veggies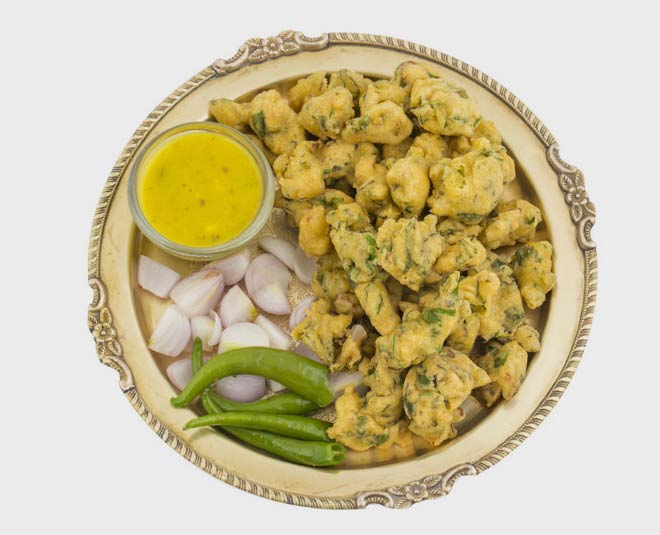 If you are using vegetables to make your fritters then make sure they are completely dry. If the vegetables are not properly dry and have moisture in them then they can make the pakoras absorb more oil and this can make them soggy. Cut your vegetables and transfer them to a bowl. Sprinkle some salt on them, this will help in clearing the moisture. After a few minutes, press the vegetable in a cloth to make them completely dry. Next, dip them in the batter and then fry. Fresh and crisp pakoras are ready!
Another important trick is to maintain the temperature of the cooking oil. Make sure that the oil is hot enough. Hope this guide helps you prepare crispy and fresh pakoras at home. For more such cooking tips and tricks, stay tuned to HerZindagi.com