Simple Ways To Recreate Your Favourite Junk Food With Healthy Ingredients!
Want to eat tasty yet healthy food? Here are a few delicious options for you!
When it comes to food we can go on and on about how much we love it. However, if you are someone who absolutely loves to eat, considers it as a passion more than a survival then you know how much junk you have been indulging in and what it has been doing to your body. No, this is not an article on the benefits of eating healthy and how you should completely stop eating junk. We would not want you to stop practicing what you love.
However, we also care for you which is why, with all respect to your taste buds and concern for your gut health, we have come up with healthy food items that you can use to replace your favourite junk. Trust us, you will love the taste of each one of these items!
Cabbage Rolls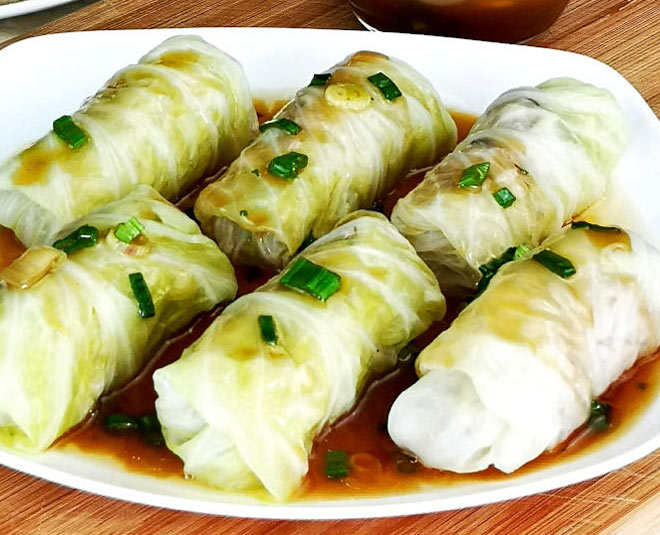 Image Credit:tasteasianfood
If you are someone who just can't get enough of rolls, you love taking a big bite of those rolls full of chicken, egg, paneer, or whatever it is that you like, this one is for you. It is no secret that these rolls are made of maida(flour) that is tossed in oil to make it the perfect amount of soft and crispy. Here is an easy replacement for you. Take a leaf of cabbage, fill it up with the fillings of your choice and dig in! The juicy and crunchy cabbage(read more on the health benefits of cabbage) will act as the perfect cover for your roll. It is yummy and cannot get more healthy than this. If you want to add more flavour, you can dunk these rolls into a soup and enjoy!
Oats And Banana Pancakes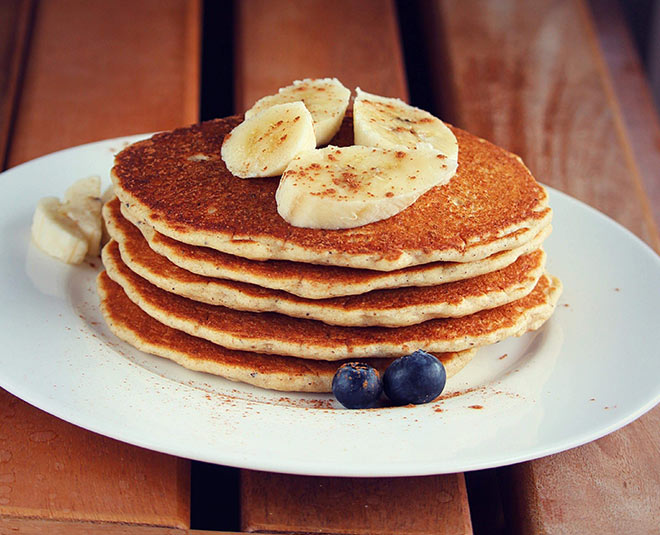 Image Credit:imagesvc.meredithcorp
This one is for all the sweet tooths out there. If you constantly find yourself craving sweets and then immediately digging into a box of doughnuts or a plate of pancakes, we have something that will certainly change your life! Extremely easy to make and equally delicious to taste(if not more) these oats and banana pancakes are a gift! All you have to do is take a cup of oats flour, half a cup of wheat, blend it with one egg. Add mashed bananas to this paste and 3-4 tablespoons of honey/maple syrup. Mix well and then pour, cook, flip and enjoy!
Horsegram Cutlets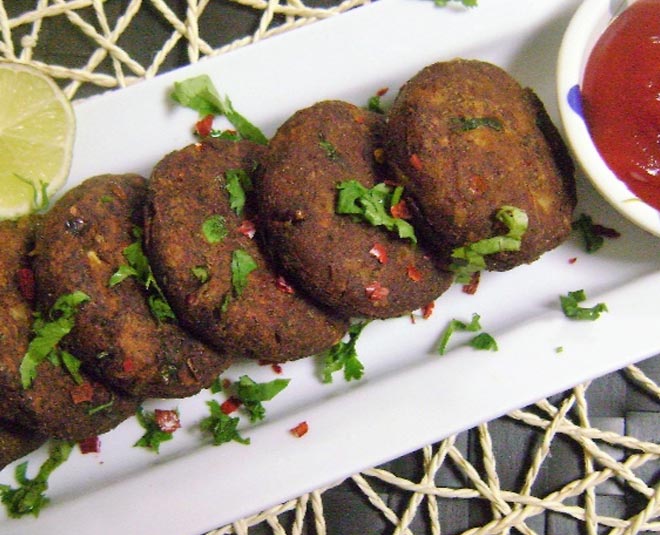 Image Credit:s3-ap-south-1.amazonaws
For all those people who know exactly how important protein is for the body but just can't seem to make anything interesting enough with proteins, you are in luck today. Horsegram is a primary source of protein and extremely healthy. Boil horse gram, mash it with salt, lemon, pepper, amchur, red chilli powder and absolutely everything else that you add to your cutlet mix. Cook this mixture for 10-15 minutes so the flavours merge well and then make tiny balls, flatten them, place them in a baking tray and bake it for around half an hour at 200 degrees.
Read More On Health Yummy Food-Try This Delicious And Healthy Recipe Of Chicken Sweet Corn Soup
Chia Pudding
Perfect for your dessert craving, as close to chocolate pudding as it can get, this chia pudding is healthy, quick, easy and oh so yummy! Take one cup of milk and add 1 tablespoon of cocoa powder to it and mix well. Ensuring that there are no lumps left. Add a pinch of cinnamon powder and to that add 2 tablespoons of honey/maple syrup. Whisk it well. Add ¼ cup of chia seeds and mix it well again. Keep it in the fridge and take it out after a few hours or take it out for breakfast the next morning!
Don't Miss-5 Minute Banana Chia Seeds Pudding For Weight Loss Recipe You Must Try
Cauliflower(Gobhi) Base Pizza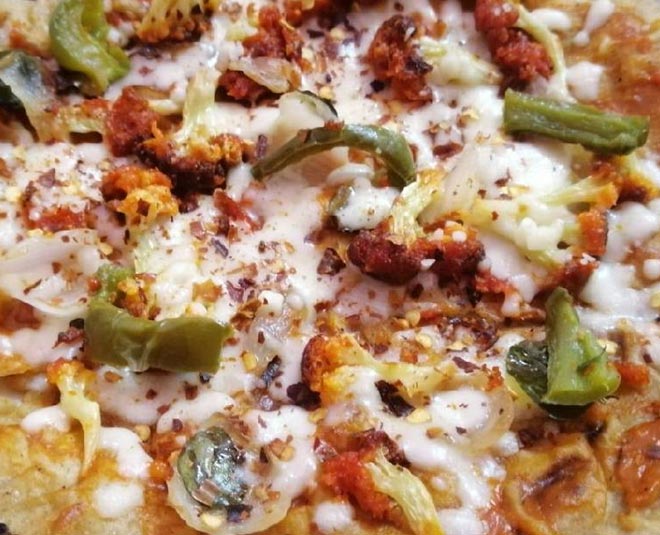 Image Credit:img-global.cpcdn
When it comes to pizza, we can never say no. It is that one thing that we all love no matter what our other preferences are. However, we all know how unhealthy pizza is. So we bring to you a recipe for cauliflower base pizza! All you need is mashed cauliflower, mozzarella cheese, an egg and the toppings of your choice! You can either bake it or even cook it on a pan with a lid to cover it so it gets cooked from both sides.
We hope we could woo the foodie in you with healthy options. If you liked this article and would want to read more such articles, stay tuned to Her Zindagi.