Parathas are one of the most loved foods across the country, especially north India. There are different versions of parathas prepared in different regions of the country and they are one comfort food which is loved by all. The best part about parathas is that they can be stuffed with almost anything, be it a leftover sabzi, potatoes, onions, or even cheese, basically anything you like.
Stuffed parathas are so delicious and we can have them with just anything, be it curd, pickle, dal or just as is. However, all those who cook know the struggle of preparing stuffed parathas at home. It may all look very easy but the truth is that nailing the art of making stuffed parathas is tricky. Well, not that it is impossible, following some simple tips and tricks can help you make restaurant-style crispy parathas at home. Scroll down to know.
The Right Dough For Parathas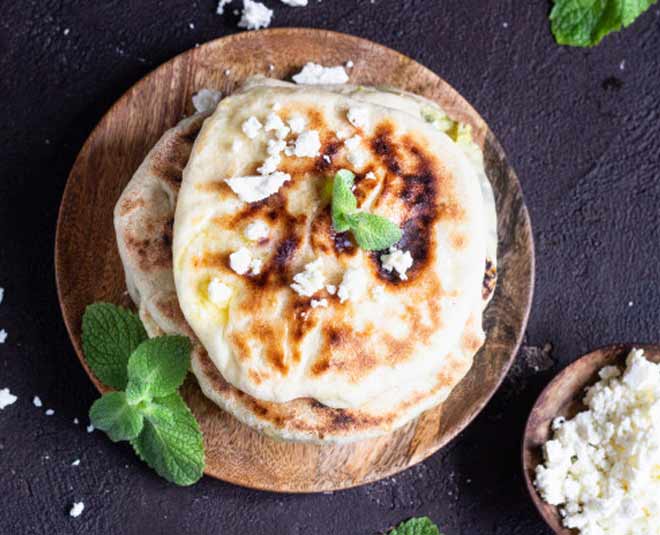 You need to have a perfect dough for perfect crispy parathas. Make sure that the parathas dough is not very dry or elastic. The trick here is to add milk to your dough while kneading it. Milk helps make your parathas soft. When you add milk, your parathas stay soft for longer, even if you keep them for hours. When kneading, make sure the quantity of water and flour is accurate as it can majorly affect the flexibility of the dough. After kneading the dough, cover it with a wet cloth and let it rest for at least 20 to 25 minutes.
Don't Miss: Bored Of Aloo Parathas? Try This Protein- Rich Sattu Paratha
Check The Temperature Of The Stuffing
Your stuffing is the hero of your paratha and you don't want it to squeeze out when you are preparing it. When you stuff the paratha with a very hot stuffing, it all squeezes out when you start cooking it on the pan. Make sure the stuffing at room temperature when you start filling it.
Stuffing Preparation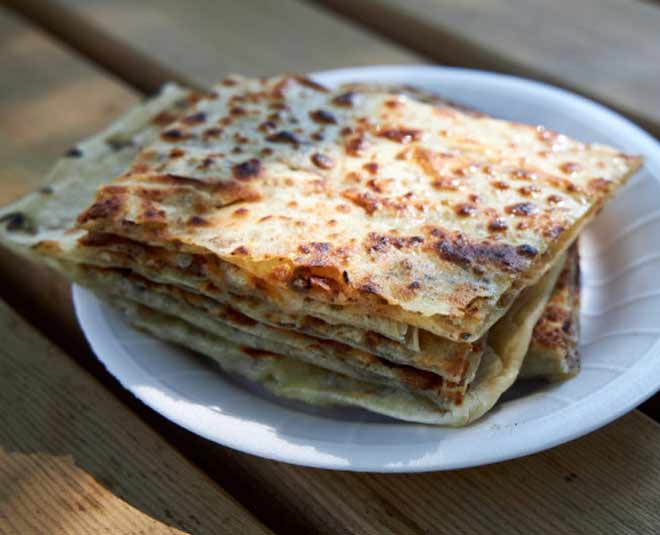 When preparing the stuffing using fresh vegetables like onions, beetroot, or cauliflower, make sure the water content in them is properly squeezed out. Using a mixture that has high moisture content can start to squeeze out of the parathas. Squeeze the water out and use the mixture immediately. Also, if you are using ingredients like paneer or potatoes to prepare the mixture then make sure they are properly cut and there are no big lumps in the mixture.
Don't Miss: How To Make Dahi Parantha At Home
Rolling The Paratha
It can get a little tricky when you start rolling the parathas. Make sure you use enough dry flour while flattening the dough so that it doesn't stick to the pan. Also, flatten it gently to ensure that the stuffing is even.
Cooking Stuffed Parathas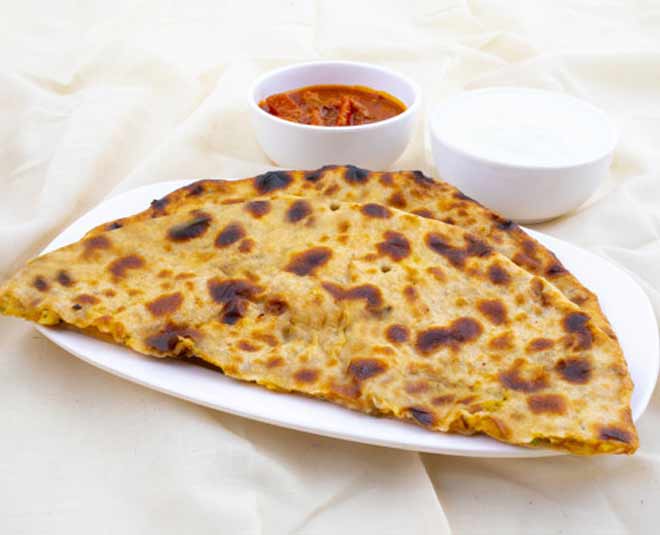 Before placing the stuffed paratha on the pan, make sure the pan is hot enough or the paratha can stick on it. Cook it properly from one side and then flip it. Flipping it for more than 2-3 times can break your paratha. Use ghee or butter when it starts to get a little red. When the paratha gets crispy and golden, take off the flame. Top with butter or ghee and enjoy!
If you wish to have the parathas later then make sure you let them cool for a while till the steam evaporates or else they can get soft due to moisture.
Hope this guide helps you make delicious and crispy parathas at home, just like you have at restaurants. For more such food-related tips and tricks, stay tuned to HerZindagi!