It is again that time of the year when we get to relish some delicious Navratri food. All those fasting this Navratri know that the festival is all about food. Our fasts are indeed incomplete without having some Navratri special snacks or desserts.
Sabudana or tapioca pearls are most commonly used during the Navratri season. If you are fasting this Navratri and looking for some snack recipes then you have landed on the right page. These sabudana snacks taste great and are really easy to make.
Sabudana Namkeen Or Chiwda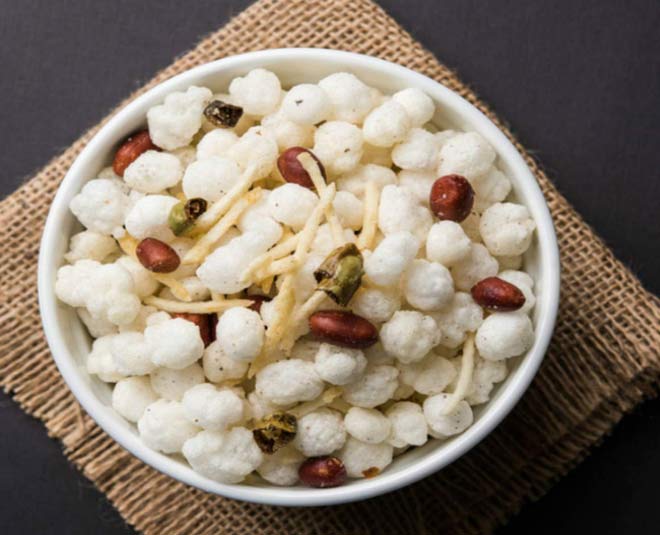 This is a great snack to have with your evening tea.
Ingredients Required:
1 cup peanuts
1 cup big sabudana or tapioca pearls
3 potatoes
1 tsp dry mint leaves
1 tsp red chilli powder
Salt as per taste
1 tsp roasted cumin seeds powder
Directions:
Take a kadhai, add oil, and place a strainer over it. Put tapioca pearls over it till they get puffed and cook properly.
Wash and peel potatoes. Cut them into small thin slices. Keep aside.
Fry potato slices and keep aside. Take off flame and then fry peanuts.
In a bowl, add fried sabudana, potato slices and peanuts. Sprinkle all the spices and toss.
Store this namkeen in an airtight container, keep for 2-3 weeks.
Sabudana Fingers
This can be another great snack or lunch option for days you don't want to have an entire meal.
Ingredients Required:
1 cup soaked sabudana
2 boiled potatoes
3/4 cup peanuts
1 tsp red chilli powder
1 tsp lemon juice
1 tsp turmeric powder
1/2 cup chopped coriander leaves
Salt as per taste
Oil for frying
Directions:
In a bowl, add soaked sabudana, boiled potatoes, and start to mash.
Next, take peanuts and coarsely mix them in a grinder.
Add this peanuts mix in the potato and sabudana mixture.
Now add chilli powder, salt, turmeric powder, and lemon juice to it.
Mix all the ingredients properly.
Using some oil on your palm, shape them as fingers and keep aside.
Heat oil in a kadhai and start frying the sabudana fingers. If you don't wish to deep fry these tapioca pearl fingers then you can also cook them over a non-stick pan using little oil. This is a great way of enjoying this snack without feeling guilty.
Sabudana Dry Fruit Tikki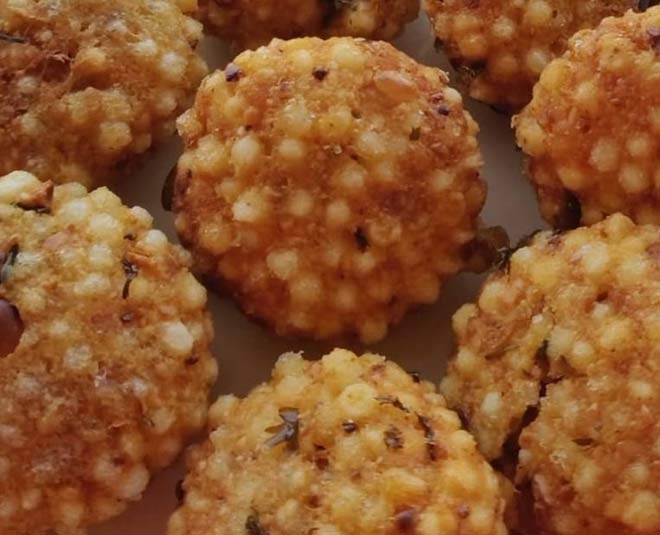 This is another sabudana snack that tastes great and is really filling.
Ingredients Required:
1/2 cup sabudana
1 potato
10 - 12 cashew nuts or peanuts
1/2 tsp raisins
1 chopped green chilli
1/2 tsp cumin powder
1/4 tsp amchur or dry mango powder
1 tbsp salt
Oil for cooking
Directions:
Wash and soak tapioca peals for 2 hours or overnight. Drain and keep aside.
Mash the boiled potato and add it to the sabudana bowl.
Add cashews or peanuts, raisins, cumin powder, dry mango powder, green chilli, and salt as per taste. Mix well.
Using some oil, form small tikkis, and keep aside.
On a non-stick pan, spread some oil and then cook these tikkis from both the sides till golden and crisp.
Serve hot.
Sabudana or tapioca pearls taste great are really filling, just what you need to as you fast during Navratri. Do try these easy snack recipes as you fast and tell us how these turned out to be. For more stories on Navratri 2020, stay tuned!