There are so many choices available when it comes to buying cookware for your kitchen. Honestly, it is a big task to find the right cookware. Before buying, you need to consider a lot of things like price, maintenance, durability, and your lifestyle among other things. If you are following the current food trends, you know, non-stick cookware has taken over the market like anything. If you haven't really added some new non-stick cookware pieces to your kitchen already then here are a few reasons why you should. Read on.
Less Consumption Of Oil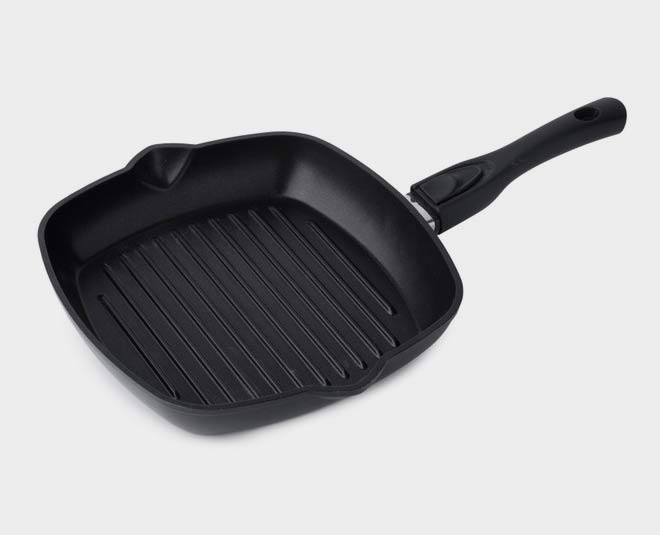 A lot of us have started to focus more on our food habits and trying to cut down on fats as much as possible. The usage of oil in our food preparations plays a key role here. As compared to food prepared on a regular tawa, a non-stick pan uses very less amount of oil. Non-stick is the only cookware where you can prepare your regular dishes without using any or very less amount of oil. Also, there is no risk of burning your food as the non-stick coating prevents your food from sticking to the pan or vessel.
Scratch Resistant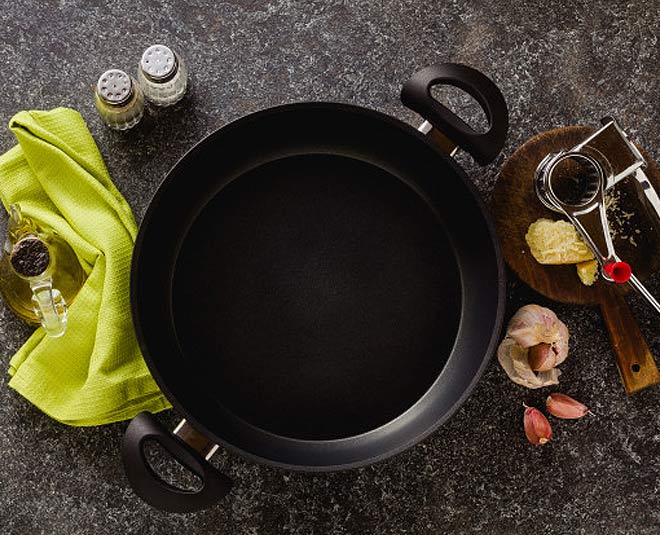 If you don't like those scratches on your cookware then buy some non-stick cookware. These utensils have a non-stick coating which is scratch-resistant. However, make sure you always use a non-stick spoon or spatula while using this cookware or you can end up spoiling the coating.
Don't Miss: Here Are The Benefits Of Preparing Food In A Pressure Cooker
Easy To Clean
It gets so difficult to clean the utensils when the food sticks at the base. However, this is not the case with non-stick cookware. Food doesn't stick on non-stick utensils and this makes it really easy for us to clean the cookware.
Give A Modern Look To Your Kitchen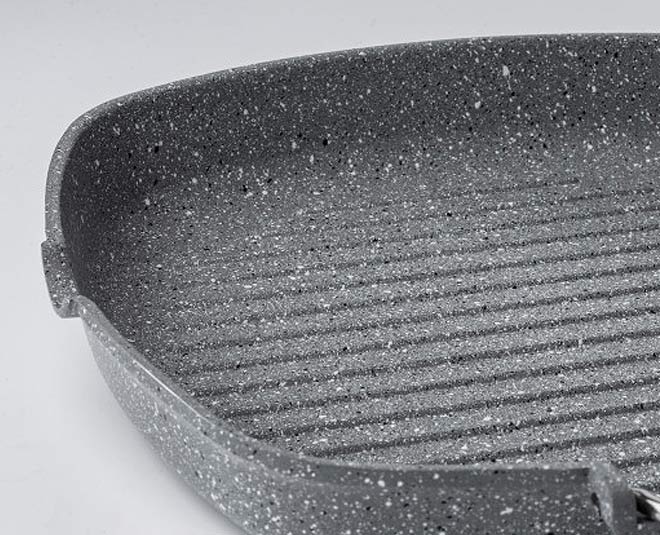 As compared to steel or aluminum cookware, non-stick cookware looks more stylish. If you want your kitchen to have a very modern feel then adding non-stick cookware can do the magic. Non-stick cookware is now available in different materials and colours which you can buy according to your kitchen setup.
Even Distribution Of Heat
For faster and efficient cooking, you need cookware which evenly distributes heat. Cooking in non-stick cookware is so easy as the food gets even distribution of heat which further saves all the fuel and makes it cost-efficient.
For all these amazing benefits, you must add some non-stick cookware pieces to your kitchen. When going to buy non-stick cookware, make sure you keep these things in mind:
There are different non-stick surfaces available and many of them have a coating made using harmful chemicals. Make sure you pick non-stick cookware that has a safe coating.
Don't Miss: Use These 5 Tips To Prevent Your Milk From Boiling Over
When investing in non-stick cookware, make sure you check the durability. Ceramic non-stick cookware is trending these days but this one is delicate and is less durable as compared to your regular non-stick cookware.
Both heavy and light cookware are available in the market. Light non-stick cookware is easier to handle but you can pick the right one according to your usage.
Non-stick cookware is really a blessing for all of us. It can be used to cook food with less oil, is durable, and looks fancy too. All you need to do is keep in mind certain things while using this cookware in your kitchen. To ensure the durability of your cookware, keep these things in mind. For more such kitchen related stories, stay tuned!
Did you like this article ?