Try These Recipes For A 3-Course Mughlai Meal
Are you in mood to have authentic Mughlai food? No need to go to a restaurant as we are here with some amazing Mughlai recipes.
Aren't we all fans of Mughlai cuisine? However, not all of us know the art of preparing this cuisine. Therefore, we have to go to a restaurant whenever we crave for this delicious food. But, it is not always possible to go to a restaurant, especially during the pandemic as there are a lot of restrictions imposed.
Fret not, because we have got you covered for such days. We are here with some delicious and authentic Mughlai recipes straight from one of the most popular mughlai restaurants in Delhi, Karim's. Mohammad Asifuddin, Chef and Managing partner, Karim's shares some of his most popular and loved recipes for a fulfilling Mughlai meal.
Here is a 3 course meal planned out for you. Have a look and prepare these recipes and trust me, you'll love it.
Mutton Seekh Kebab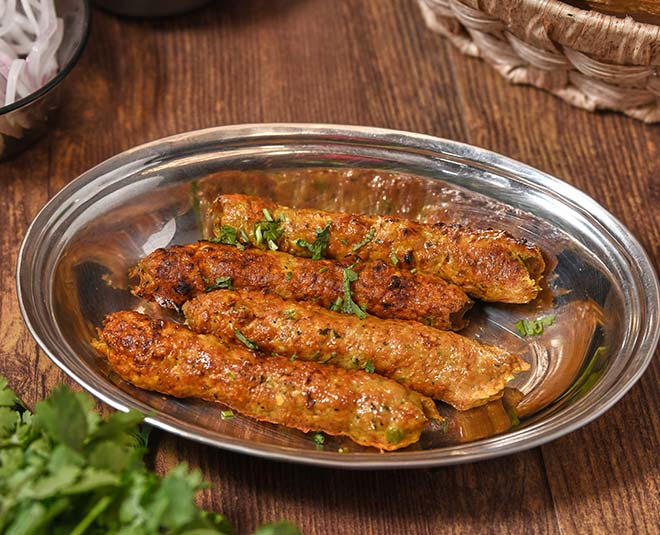 Mutton seekh kebab is definitely one of those dishes which is a hit among the Mughals cuisine. It is a sign of royal food cooked with unique spices. It is a Mughlai delicacy which is prepared with minced meat and a mix of several spices which gives out a tempting aroma along with delicious taste. This flavourful dish is perfect for your meal and to serve as snacks. Make sure to serve it with mint chutney and onions to enhance the taste of the dish.
Ingredients
1 kg mutton boneless
200gm oil
4 medium onions
4 green chilies
1tsp ginger
2 tsp garlic paste
3 tsp Karim's kebab spices
Salt (According to the taste)
Method
Mix all the ingredients in a grinder. Do it at least twice.
Now You can start grilling the kebab in steak.
Give a coating of butter or desi ghee while it's getting ready to enhance the taste.
Serve it hot with chutney.
Butter Chicken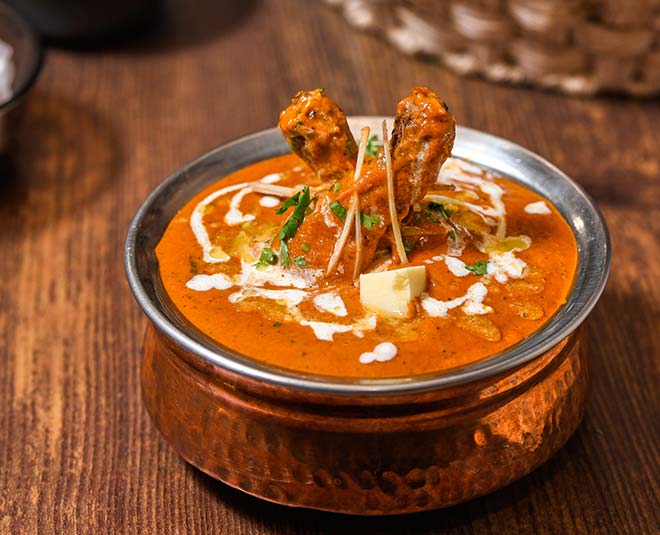 Who isn't a fan of butter chicken? Butter Chicken or murgh makhani is one of the most popular dishes in North Indian cuisine and it always has a special place on the menu. The recipe is mouthwatering.
This is a recipe made with grilled chicken and spiced tomatoes and we all just love the smooth and creamy textured gravy of butter chicken. Pair up this flavourful main dish with any type of bread such as roomali roti, butter naan or lachcha paratha. Again, don't forget the mint chutney and onions to add extra taste to the dish.
Read on to learn how to prepare butter chicken gravy and enjoy it at home.
Don't Miss:Try This Easy Recipe Of Beetroot Raita To Add Some Colour To Your Meal
Ingredients
1 Kg tomatoes
3 medium onion
7 green chilli
1 glass of water
2 cups fresh cream
½ cup butter
½ tomato ketchup
Salt - (According to the taste)
Method
Cook everything on a medium flame.
When it cools down, mix everything in a mixer make a paste.
Cook the paste on a medium flame for 30 mins.
Now add ½ cup cream.
Now add ½ cup butter.
Now add ½ tomato ketchup.
Salt - According to the taste.
Mix everything well on a medium flame for at least 40 mins.
Now add 3 tsp Karim's spices.
Now your gravy is ready for butter chicken.
Garnish with butter or cream add dry fruits & serve.
Shahi Tukda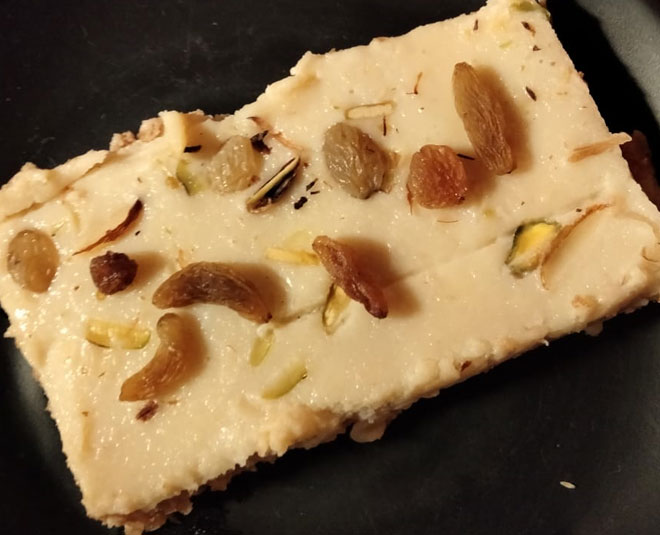 Let us end with a bang. No meal or festival is complete without a sweet dish so what's better than a Shahi Tukda which gives a perfect blend of royal sweetness and flavourful delicacies. Shahi Tukda is the perfect dessert for any occasion.
It is a rich and festive recipe made with bread, ghee, sugar and nuts. It is a classic Mughlai dessert and it is said that it was one of the favourites of Mughal emperors. Along with this, it is also loved by the people all across the country, especially Delhi as a number of people can be seen having this delectable dish on the streets of the capital. Now, with this amazing recipe, you can even prepare it at home.
Don't Miss:Makki Ki Roti: Expert Shares Tips To Make Punjab's Favourite Dish
Ingredients
White bread
1 kg full cream milk
250 gms mawa
100gms sugar
½ cardamom powder
Rosewater 5 ml
Method
Cut the corner of the bread.
Fry the bread with 1/kg oil until it turns golden.
Now boil full cream milk on low flame.
Add 250 gms mawa into milk.
Add sugar.
Add cardamom powder.
Add rosewater 5 ml.
Mix everything well until it's thick on low flame.
When it's thick, dip the golden bread into the spread.
Garnish with pista and dry fruits.
For more such stories, stay tuned to HerZindagi!