The entire nation was disheartened when Jhaji Store founders Kalpana and Uma Jha went back home from Shark Tank India season 1 without any funding from the sharks. Though the two businesswomen left the sharks impressed with their pitch and pickles, they returned home without securing a deal.
There were disappointments, but little did it affect Jhaji Store founders, Kalpana and Uma Jha. They came back stronger and kept motivating themselves to work harder.
The numbers the two entrepreneurs managed to reach in a few months post getting featured on Shark Tank India were reflective of their determination. Soon, sharks Namita Thapar, Executive Director, Emcure Pharmaceuticals and Vineeta Singh, Co-founder and CEO, Sugar Cosmetics visited their factory in Darbhanga and presented the two founders a cheque of ₹85 Lakhs as an investment from them.
The Beginning
Talking about the foundation of Jhaji Pickles, co-founder Kalpana Jha said, "We started in 2020. It was the second wave of COVID and everyone was at home. That's when we decided to turn our passion into business. Online, we launched the Jhaji Store in 2021. Initially, we began with four to six varieties of pickles. We had this fear that everyone might not like the taste of our pickles."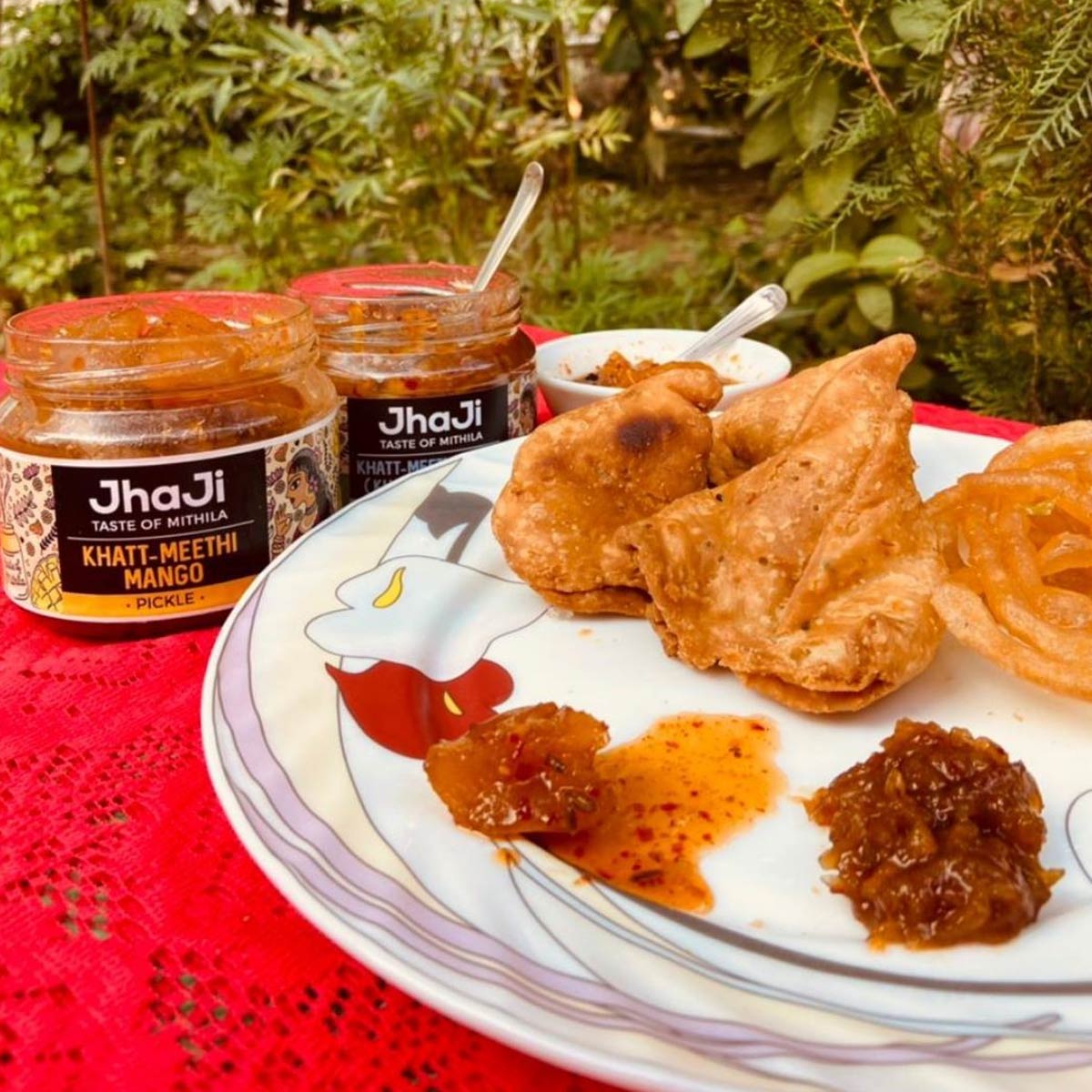 "We always wanted to do something and earn money. Now that everything was settled, we thought of using our pickle making skills to build this business. We kick-started by applying for a license and other formalities. We also gave job opportunities to a lot of women around us during the lockdown. Their husbands had returned during the pandemic and they had no work or earning source. They would often come to ask for money," she added.
She further said, "We had our first audition in Delhi and then in Mumbai. We then went on the sets of Shark Tank India, and the sharks quite liked our pickles. Though we got a lot of compliments, we didn't bag a deal. After coming back, we were back at work."
Don't Miss: HZ Women Of The Month: Kanika Talwar, Improving Skincare With Science
Heading Back Home Without A Funding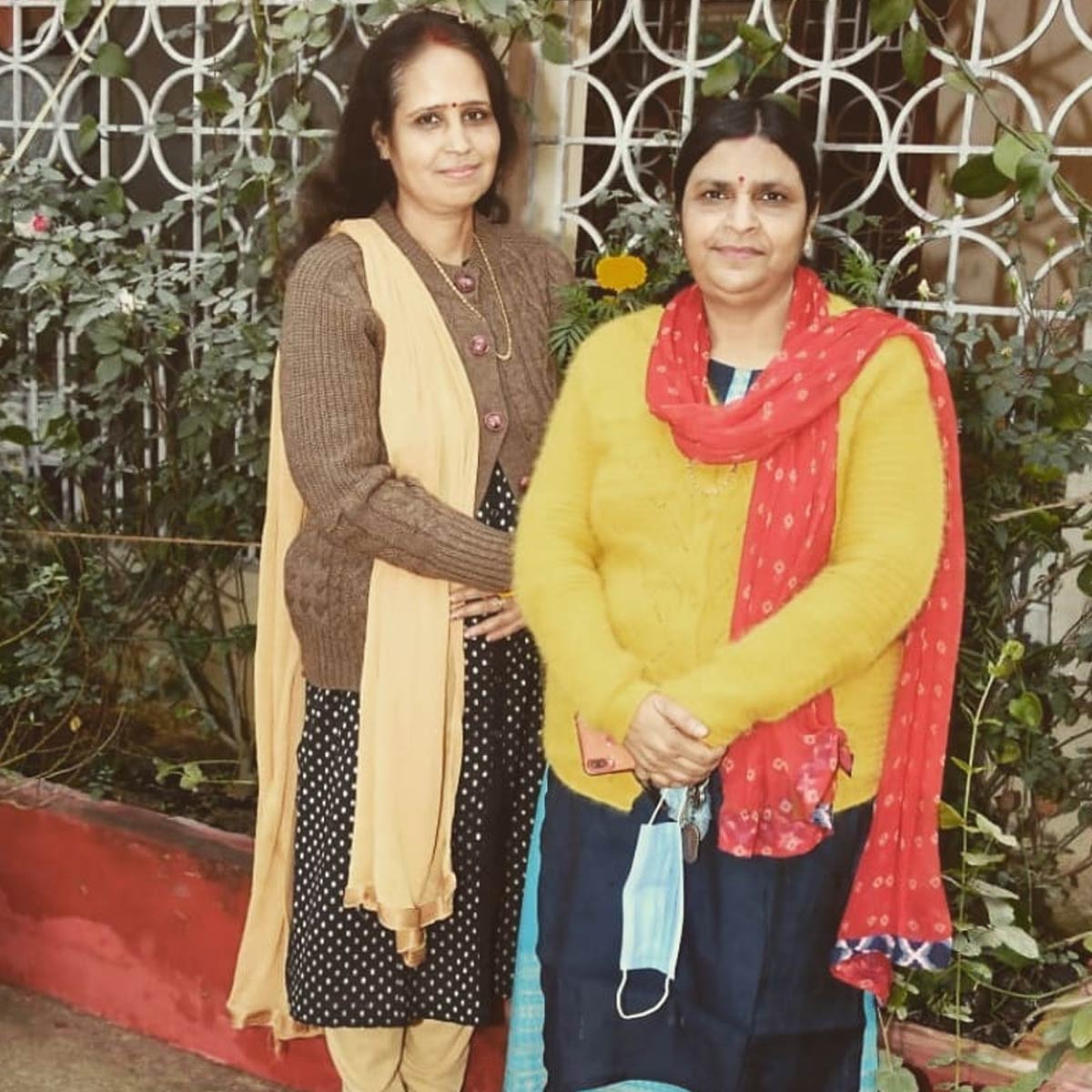 Kalpana Jha and Uma Jha returned home from Shark Tank India season 1 without a deal. However, they never expected that things would eventually fall in their favour. Kalpana Jha said, "We were disappointed when we didn't get funding because the entire team of women working with us had a lot of hopes. We were there on the show with all their dreams. After coming back without funding, we started thinking about how we would arrange for the funds since we wanted to grow the business. At that time, we felt that the sharks should have put their trust in us and given us the funding. We were surprised to see them arriving at our factory with the entire team during mango season. They spent three to four hours with us and saw all the process right from picking to packaging. We were quite motivated by their visit. They also gave us funding and we felt that we were doing something right and that's why celebrated names like them visited us to fund our company."
Don't Miss: Megha Arora Makes Indian Handloom A Homegrown Name With Teesta
Growth After Featuring On Shark Tank India
Shark Tank India is one of the most popular shows on Indian television. A lot of brands in the past have benefitted after appearing on the show. Jhaji Store too saw significant growth after featuring on the show and getting funding from sharks Vineeta Singh and Namita Thapar ahead of the second season. Founder Kalpana Jha further shared that a lot of investors too reached out to them and told the team to extend their business without worrying about the financial backing.
Did you like this article ?