Here's The Story Of Vineeta Singh, The Woman Who Took Sugar Cosmetics To The Pinnacle Of Success
Take a look at the journey of a very inspiring woman who turned down a 1 Crore job offer to start her own cosmetic brand.
Women of today are the most powerful they create their own destinies and fulfill their dreams. Along with that, they inspire others to achieve the milestones of their path to success. From handling the household to children and work, women juggle between roles and fulfill all their responsibilities efficiently and that is how they break the glass cieling, push the envelope and achieve what they set their eyes on.
And one such remarkable woman is Vineeta Singh the co-founder at homegrown brand SUGAR Cosmetics. Vineeta has been inspiring women entreprenuers from the last 2-3 years and has proved that risks that are taken with sheer determination and are well thought out, are worth taking. Let's read more about this amazing woman and know about her journey.
Vineeta's Life And Journey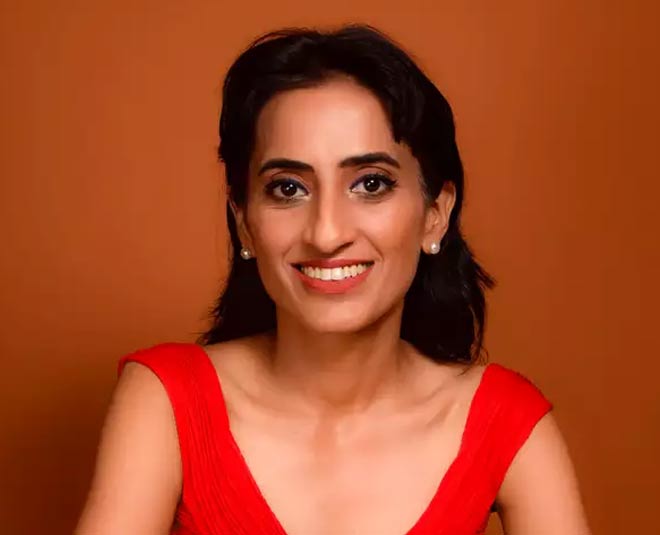 Vineeta completed her electrical engineering from IIT Madras and then moved on to pursue her Business Studies at IIM Ahemdabad. By the end of her course Vineeta had firmly planned on building her own startup and hence she rejected a 1 Crore job offer in order to do that.
In an article by Entreprenuer.com she said, "I always felt strongly about building something with women as the core customer, so when my first startup didn't scale, I decided to launch a beauty subscription company with my co-founder, Kaushik, in 2012. The 200,000 women who shared their detailed beauty preferences with us were at the heart of our pivot to SUGAR Cosmetics, which launched as a direct-to-consumer makeup brand in 2015."
Her Vision For Sugar Cosmetics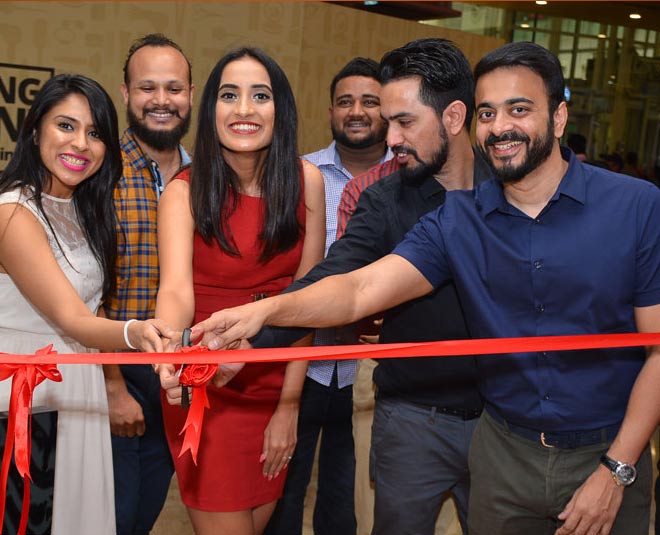 Women in India always struggled to get the right shade of cosmetics for their skin and hence they always relied on outsourcing makeup products from foreign brands. And that's where SUGAR Cosmetics came into the picture. Vineeta aimed at creating makeup products solely for Indian skin tones which will be made in India for India.
Sugar Cosmetics was very well marketed as it was able to create a buzz on social media including Instagram, Facebook, and Youtube, targeting the female audience aged between 20-35 years.
Don't miss:Know All About India's Representative For Miss Universe 2020 Adline Castelino
The Roadblocks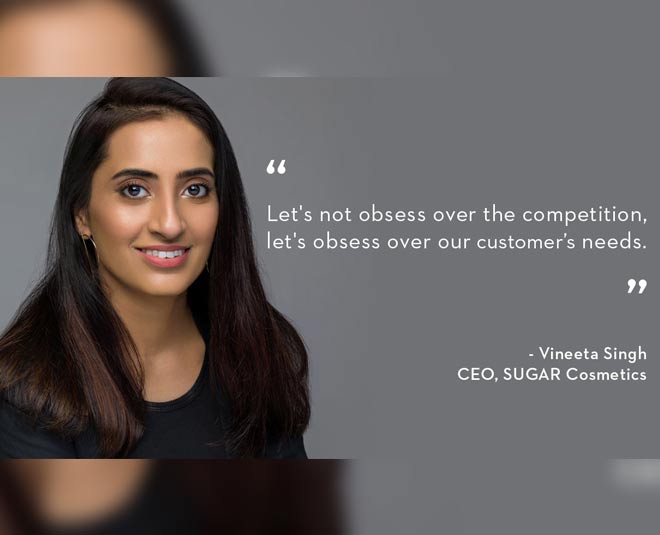 It was not a plain road to walk on for Vineeta and Kaushik according to the Business website Entrepreneur Vineeta and her team were told, "When we tried raising capital, we were told that digital-first beauty will be a small market and that it would be impossible to compete with large FMCG companies without raising hundreds of millions of dollars. We were even told that the product itself won't be a strong moat since it is a commodity."
The company now raises funds in millions and sells around 650,000 products per month. Their app has over 1 million downloads and the Instagram page has millions of followers. They also have offline retail stores across 130+ cities in India. Recently on this women's day, they also acquired rights from Warner Bros and launched their SUGAR X WONDER WOMAN collection which received great popularity as well.
Vineet and Kaushik have been working hand in hand and have proved they are a power couple. Kaushik, her husband handles the tech department and she leads the company as the CEO. Her vision and passion have proved that risks are worth taking and that determination coupled with hard work can turn all the stones around.
Don't miss:Break The Shackles Of Age And Make Adventure A Way Of Life Like These Remarkable Women
Stay tuned to Her Zindgi for more.
Recommended Video