Maintaining your hygiene is paramount throughout the year but it gets more crucial during summers. Most of us love summers because we can easily go out without layering too many clothes and we get to wear and flaunt everything of our choice. But as the temperature rises the hot and humid weather can put our hygiene in jeopardy. After all who doesn't want to look clean and refreshed even under scorching sun and heat right? Maintaining good personal hygiene habits also impacts your health, the better the habits, the less is the illness in the body.
Always Carry A Face Wash
image courtesy: allure.com
It gets really hot and sweaty in the summers, so the first thing to do right after you wake up is to wash your face with a mild cleanser or face wash. Try to get a face wash that is soap or chemical-free because in summers our skin gets dry, sensitive, or extremely oily depending on the body type. Washing your face gives you an instant boost and refreshment that not only is visible on your face but also reflects in your body.
Invest in Oral Care Products
image courtesy: dailymail.co.uk
To follow the good oral hygienic practice, brush your teeth at least twice a day or right before you go to sleep. Then don't forget to clean your tongue and again your mouth with a good mouth wash. You can always carry a mouth spray with you that can always make you feel fresh with just some spritz. Flossing your teeth after having meals is also a good practice it will prevent the buildup of bacteria and germs on your gums and teeth.
Don't Miss: Benefits & Effects Of Snoring On Your Health
A Nice Body Wash
image courtesy: freepik
Once you are back from outdoors you need to hop into the shower and wash your body nicely. In summers it gets so sweaty and sticky that you cannot afford to skip having showers at least twice a day. Having a daily shower can keep many diseases away like fever, cold, flu, viral which is why it becomes even more important to invest in good shower gels and body wash that can clean your body deeply. Put some shower gel on a loofah and apply it in circular motions it will not only increase your blood circulation but will also make you feel relaxed as well. Then remember to put on some freshly washed clothes because in summers we can't repeat the clothes that have been worn once.
Don't Miss: Here's Everything To Know About Artificial Sweeteners
Shampoo And Dry Shampoos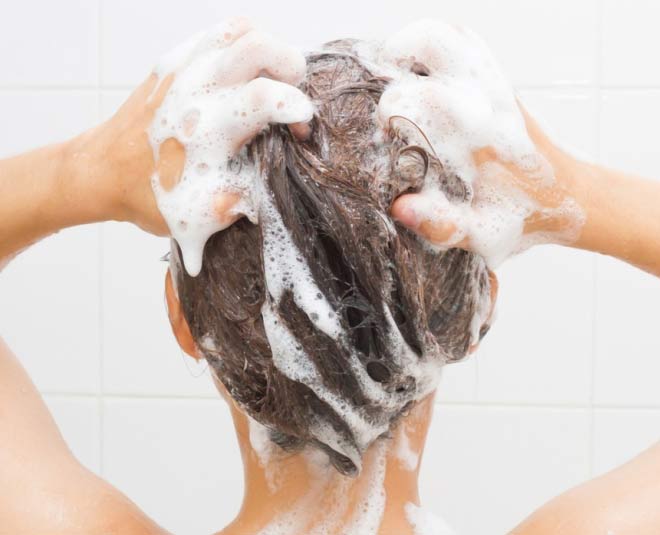 image courtesy: CTV news
Summers can lead to the buildup of a lot of dirt and bacteria on your scalp, and because we sweat a lot during these days it is important to wash your hair regularly. Make sure you are washing your hair and scalp at least thrice a week. For which you need a good shampoo that smells good and keeps the germs away. On days when you can't wash your hair just spritz some dry shampoo on your scalp and your hair will instantly smell great.
Don't Miss: Here's How To Have Matcha Tea In Summers
Wet Wipes
There are times when you are outdoors and it is hard to find clean water to wash your face. Wet wipes are really handy and useful under such conditions. Most wet wipes contain some moisturizing ingredients too that can remove the dirt and oil from your face and moisturize it at the same time.
Do carry these personal hygiene products with you and feel refreshed always. Stay tuned to Herzindagi for more.