Have you ever found yourself in the middle of something important and suddenly hit by a splitting headache? If yes, you have probably experienced a migraine. It is a neurological condition that causes headaches of varying intensity. This throbbing pain is often accompanied by nausea, vomiting and extreme sensitivity to light and sound. Many people, experience this pain only on one side of the head while some experience it at the back of their head as well. If you too have experienced it or still suffering from it, first thing you usually do is pop a painkiller. But guess what, you can deal with that pounding way by just doing a simple yoga asana daily.
Symptoms
But how can you tell if you have a migraine and not just a headache? Here are some symptoms to look out for: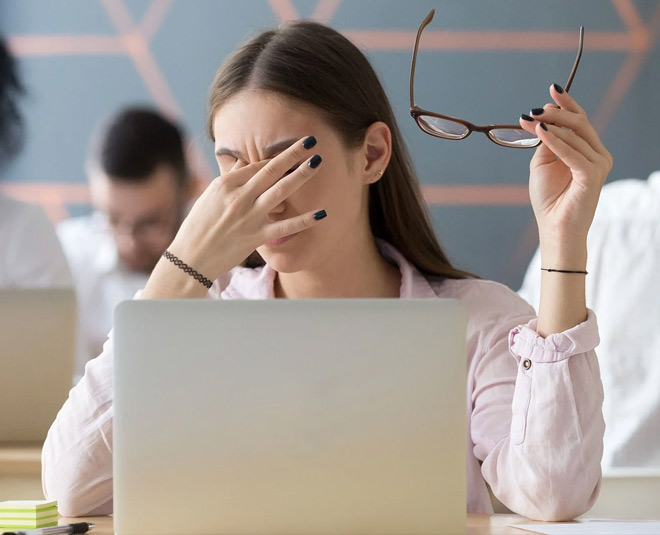 Pulsating headache, often on one side
Nausea
Depression
Neck stiffness
Light sensitivity
Tingling sensation in your body, especially on the face, arms or legs
Blurred vision
Lightheadedness
Symptoms may last for 2-3 days
Which Yoga You Should Do?
Experts believe that Bhramari Pranayam can be a good way to calm the mind. This breathing exercise is highly effective in relieving tension, anger, frustration, and keeping negative thoughts out of the mind. According to the Art of Living, this yoga asana reduces the strain of the nerves surrounding the brain and forehead area, which in turn, calms our mind and entire body.
Don't Miss: Rudraksha Is Highly Beneficial If You Want A Calm Mind, Positive Attitude In Life
Procedure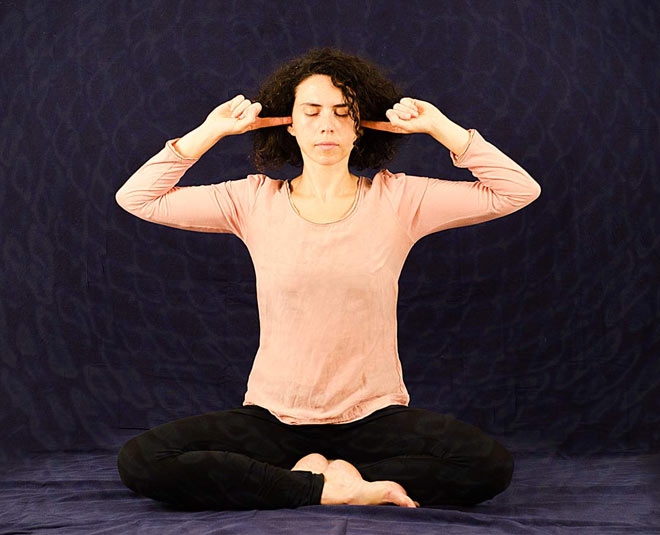 Sit in a comfortable cross-legged position with your back straight.
Close your eyes and place your thumbs on the cartilage between your cheek and ear.
Inhale through your nose and as you exhale, make a loud humming sound like a bee and prolong it as long as your breath lasts.
Repeat this 10-15 times before returning to your initial position.
Other Benefits of Bhramari Pranayama
Relieves tension, anger, frustration and anxiety or depression.
It is a very effective yoga asana for people suffering from hypertension as it calms down the agitated mind.
Boosts your confidence
If your kid is facing trouble in remembering things, this yoga can help you out as it improves memory power and concentration level.
Gives you instant relief from migraines
This breathing technique also helps in reducing blood pressure.
So, what are you waiting for? Start doing this yoga asana today only and get rid of that pounding pain for GOOD! Stay tuned to HerZindagi for more such articles.
Did you like this article ?