Yagya is an ancient scientific practice performed by our sages since the beginning of respected Sanatan Dharm. The first renowned practitioner who encouraged this practice was Raja Daksh, father of holy godmother incarnation Sati.
In today's era, where everybody is being attacked by physical, mental and financial distress, most are seen wandering to find relief and peace of mind. While a lot of things, such as good eating habits, yoga, physical activities, and a robust lifestyle can help, another significant option to consider can be yagya.
Havan or yagya is one practice that takes place in almost every Indian household. However, other than its religious significance, not many people know how it can benefit their well-being. To know about the same in brief, HerZindagi exclusively spoke to Shiv Sadhika Maa Viswaroopa, who is a Sant, Numerologist and Astrologer.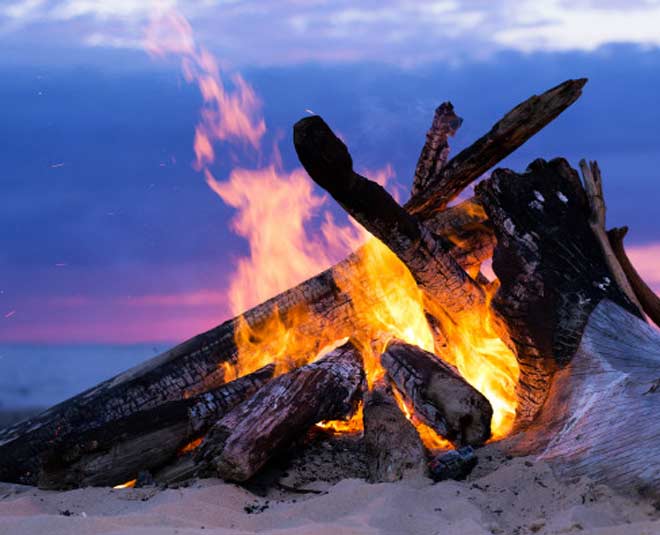 "The correct pronunciation of the mantras generates a vibration such that a positive energy is released which purifies your chakras and thereafter keeps on multiplying," said Shiv Sadhika Maa Viswaroopa while talking about how yagya makes everyone feel positive and enlightened.
Shiv Sadhika Maa Viswaroopa also told Hz some amazing health benefits that is crucial at a time when most are feeling depressed and unenthusiastic about life due to the current health pandemic and financial crisis.
Mental Health
Given people's current living pattern, poor mental health has become quite common. While many may need therapy, counselling, exercises, sometimes positive light such as sunlight can help. Yagya is "Yajóoaya Sarvakamdhuk" meaning, "source of fulfilling all desires". This appears to be true at many levels, such as physical, mental and spiritual. That's why one must adopt the universal philosophy of Yagya in daily life.
Physical Health
Health is a state of complete coordination of the mind and body. In the physical world, we have two energy systems, heat and sound. These are combined together to achieve desired physical, psychological and spiritual powers. If you sort this aspect of your life, you most likely will have a stronger immune system and will stay away from common diseases.
Vibration

Becoming conscious of your thoughts and emotions lifts up the spirits. While doing your job, also try to be humble and helpful to others. The best way to do this is by practising acts of kindness. The ancient sages used to say that by performing Yagya, Sattva gun increases which symbolise cleanliness, peace and purity. All these further assists by bringing in positive vibrations.
Purifies Air
It is utterly important that the air you breathe is clean and purified. Due to increased pollution levels, most people are suffering from various diseases. Besides consulting a doctor, and taking care of your well-being under their guidance, also purify the air in your home with timely yagya and havan. Ancient texts talk about Vedas and Upanishads, wherein a technique called Yagya was used to purify polluted air (air-purifying plants).
Don't Miss: Get These Plants If You Need Luck, Prosperity
Relaxes Mind & Body
Raise your awareness, it is a key ingredient in success. While practising Yagya, the performer goes into the alpha brainwave state and higher levels of consciousness open up. One experiences deeper relaxation, syncs body and mind (how to fight stress), creativity is enhanced, immunity is enhanced, increased awareness.
Don't Miss: Wear Amethyst Gemstone To Improve Love Life, Work On Anger Issues
Do let us know how you benefit from yagya by commenting on our Facebook page. Stay tuned to HerZindagi for more such stories.
Picture Courtesy: Freepik & Pinterest