Meditation is a simple yet important way for relieving stress, anxiety, and bring peacefulness and happiness to life. Indulging in mediation even for few seconds can help you with dealing with serious issues like anxiety and anxiousness. You just have to sit with yourself and create an aura for meditating and practicing mindfulness. Essential oils can support and improve your meditative environment as they have natural aromas that uplift your mood.
Let's look at some of the best essential oils for mediation
Lavender Oil
Lavender oil is one the most famous and popular essential oil for meditation, it has natural properties for calming your mind by lowering anxiety and relaxing your body completely. According to a study in the Journal of Alternative and Complementary Medicine, people who inhaled the lavender oil before performing a stressful task performed better as compared to those who didn't. The natural essence of lavender is soothing that boosts emotional stability and aids in providing clarity to the mind.
Lemon Grass Essential Oil
Lemongrass oil is derived from the herb called Cymbopogon citratus which is great for relieving stress and anxiety, it is often been used by people in aromatherapy to get rid of all the tiredness of the day. It stimulates and promotes relaxation in the body and helps to reduce the symptoms of anxiety. You can add 2-3 drops of lemongrass oil for aromatherapy or you can even add few drops to the water and have a warm relaxing bath. Remember to always dilute every essential oil with a carrier oil like coconut or almond oil before putting it on the skin.
Sandalwood Oil
Sandalwood oil is extracted from the woods of the trees and is being used for spiritual purposes for ages. It is again a very good option for uplifting your mood and eliminating any negative thoughts. It is has a great aroma that promotes emotional stability, clearing the clutter from the mind, helps with building concentration and focus. It also provides calmness and relaxation to the body and mind yet making you alert to your surroundings.
Don't miss: Zen Meditation: Here's How It Is Linked To Better Health
Clary Sage Oil
Clary Sage oil is an herb that is extracted from parts of Africa, Central Asia, and the northern Mediterranean basin. This oil is a great choice for mediation purposes because it has the natural properties for combating stress, negativity, and emotional turmoil. When used in aromatherapy the clary sage oil with herbal and fruity fragrance can be a good option for the days when you are dealing exhausted from work and need some calmness.
Don't miss: 5 Koshas That Will Help You Fuel Spiritual Evolution
Neroli Essential Oil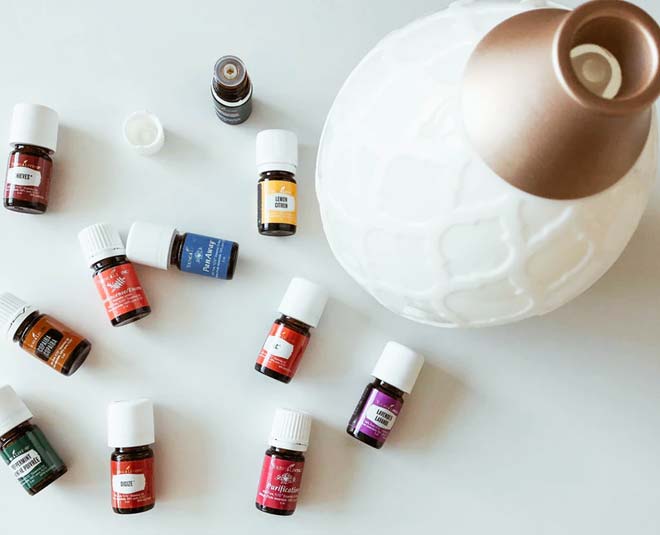 This particular essential oil has a sweet yet spicy aroma that is often used to deal with stress and anxiety and practice mindfulness. Inhaling the Neroli oil can promote self-love or acceptance, boost creativity, helps with practicing spirituality. The aromatherapy of this oil also helps with aligning the mind with the body. It also supports your mental peace and brings contentment from within.
We hope you would find these essential oils useful while practicing mediation. Stay tuned to Herzindagi for more.
image courtesy: unsplash