Mothers around the globe have been massaging their babies for centuries. This practice is a part of caring and bestowing love upon the newly born child. It also helps in different ways, especially to normalise body systems. People use various types of oils to massage, but almond oil in this regard is now garnering popularity. This trend has probably developed due to the perceived health benefits. Skin is the largest organ of the human body that protects the internal parts from all kinds of dangers and injuries. Since the baby's skin is very fragile, it needs extra nourishment to act as a barrier against other external threats. Along with providing nourishment, here are five other significant benefits of using almond oil to massage your baby.
Almond Oil Promotes Skin Healing
In comparison to our skins, the baby's skin heals fast. So, things like shedding white-yellowish flaky skin, or healing other kinds of injuries make your baby's skin way more vulnerable. Due to the same reason and ongoing development, super nourishing and wholesome elements are mandatory for their massage. Almond oil is packed with anti-inflammatory properties and gets absorbed easily into the skin. Thus, it is highly effective for any sort of healing.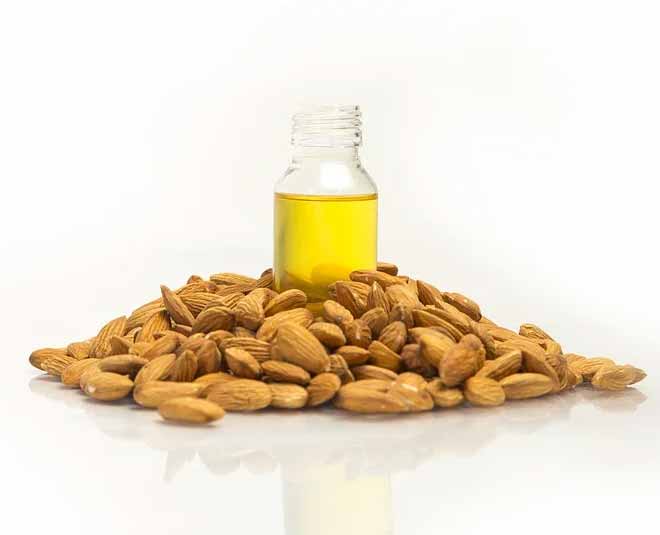 Don't Miss: Baby Food Guide: The Do's & Don'ts Of Feeding Your Kid In The Summer
Almond Oil Is Natural Emollient
While the internal nourishment through wholesome food is extremely important, providing something to the skin to improve its barrier properties is equally vital. Rich in oleic acid and linoleic acid, almond oil is known as an emollient, whose application is safe and effective for skin barrier enhancement. Also, this oil makes a great natural emollient for softening and nourishing the skin.
Reduces Skin Dryness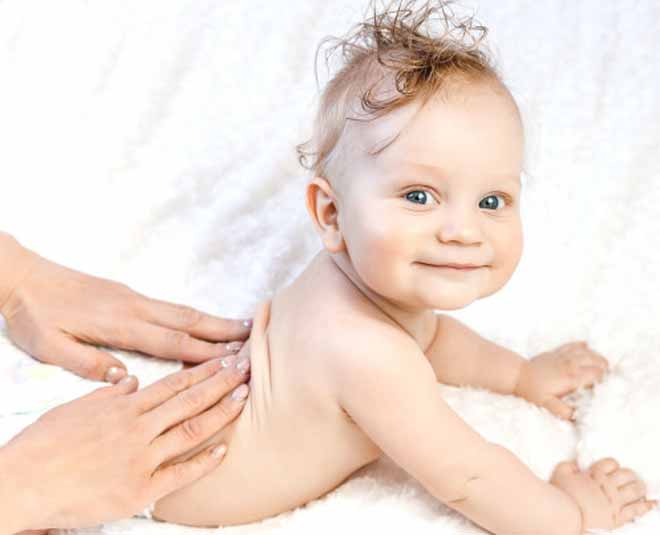 Inside the womb, a baby remains in a protected environment, away from all kinds of environmental vulnerabilities. It takes time for the skin to adapt to the changes completely. During the process, the skin tends to become dry. Thus, massaging with the right product is utterly important. The fatty acids and vitamin A, E in the almond oil is great for reducing the skin dryness. Also, this oil doesn't leave any kind of stickiness like some of the other oils.
Don't Miss: Canola Oil And Its Benefits For A New Born And Its Mother
Strengthening Muscles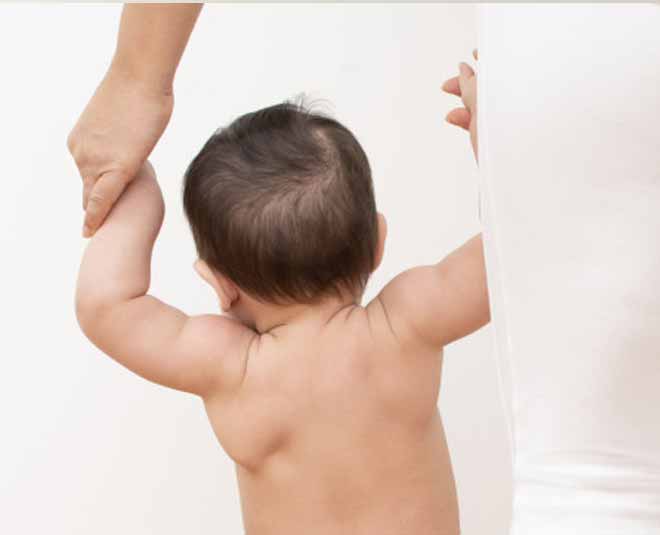 This is one of the most important reasons for massaging the body. This practice is to help increase blood circulation and create more movement in the muscles, and tense ligaments. Over time, this practice will also provide muscle strength, which would be important as the baby starts crawling and walking. Rich in magnesium, phosphorus, copper, and anti-inflammatory elements, almond oil will help in boosting strength in the little ones.
Helps To Sleep Better
Does your baby wake up too often in the middle of the night? Probably he/she is not relaxed. To make the baby sleep calmly, it is vital to provide a positive environment and a good almond oil massage, especially if he/she is younger than six months. A study by researchers from Warwick Medical School suggested that "Infants who were massaged cried less, slept better, and had lower levels of stress hormones such as cortisol compared to infants who did not receive massage."
If you liked this article, do comment on our Facebook page. Stay tuned to HerZindagi to read more such articles.