Popularly known as drumstick tree, Moringa Oleifera is a drought-resistant natural wonder is commonly used in vegetables and other traditional herbal medicines. You will be surprised to know the lesser-known health benefits of moringa. Believe it or not! It also has antifungal, antiviral, antidepressant and anti-inflammatory properties. Isn't that amazing? Were you neglecting or keeping moringa out of your diet plan for so long? Start eating right away. From moringa leaves to seeds and powder, you can easily consume this healthy ingredient in so many ways. Lets' find the benefits of morninga…
Reduces Diabetes
Moringa powder has been considered effective in reducing glucose levels. It lowers blood sugar and cholesterol and also improves protection against cell damage. Are you suffering diabetes? Moringa can be some help. Consult your doctor regarding the intake of moringa powder.
Weight Loss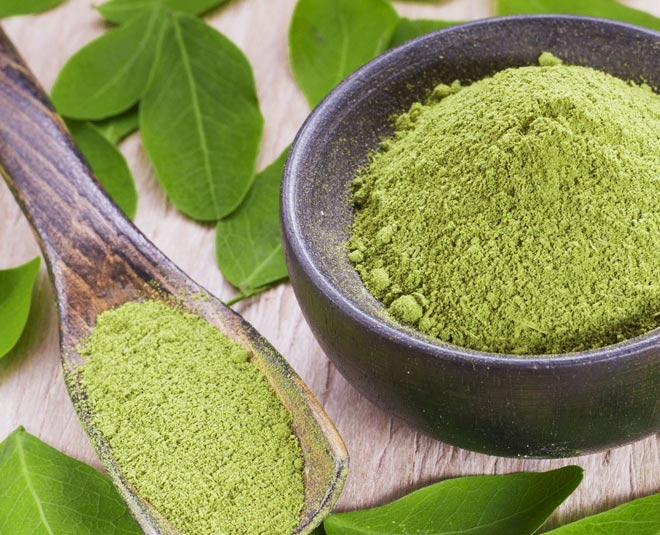 Tried every possible way to shed those extra kilos? It is advised to stay away from the weight-loss powders and shakes selling in the market. Moringa is the new trend people are going gaga over. Fiber is good for health and moringa leaves are full of it. The leaves contain chlorogenic acid, which also supports weight loss by balancing blood sugar and fats. Planning to buy moringa leave supplements? Look for the brand that list the amount of nutrients on the label.
Read More: Have Pumpkin Seeds If You Want To Look Fit This Wedding Season
Nourishes Skin And Hair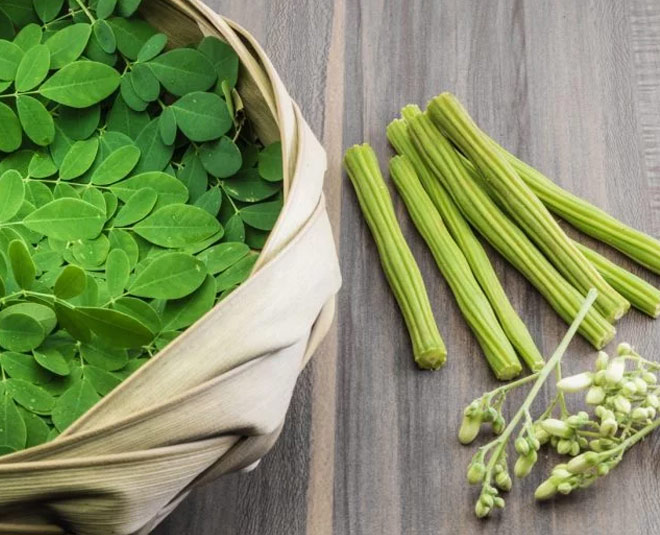 Looking for a natural remedy for skin and hair? Try moringa seed oil! It is beneficial for hair and helps in protecting hair from free radicals. Plus moringa also contains protein, which is highly important for a healthy skin. That's not all; it can be useful in curing skin infections and sores.
Lowers Cholesterol
Higher level of cholesterol can lead to heart diseases. There are various natural plants such as flaxseeds, oats and almonds that are beneficial in reducing the increased risk. Interestingly, moringa may have similar cholesterol-lowering effects.
Read More: Do You Know These Lesser-Known Health Benefits Of Watermelon Seeds?
Protects Liver
We all want a healthy liver. Don't we? And moringa contains polyphenols in its leaves and flowers that protect the liver against oxidation, toxicity and damage. It is believed; moringa can reduce liver damage and fibrosis and reverse oxidation in the liver.
Heals Wound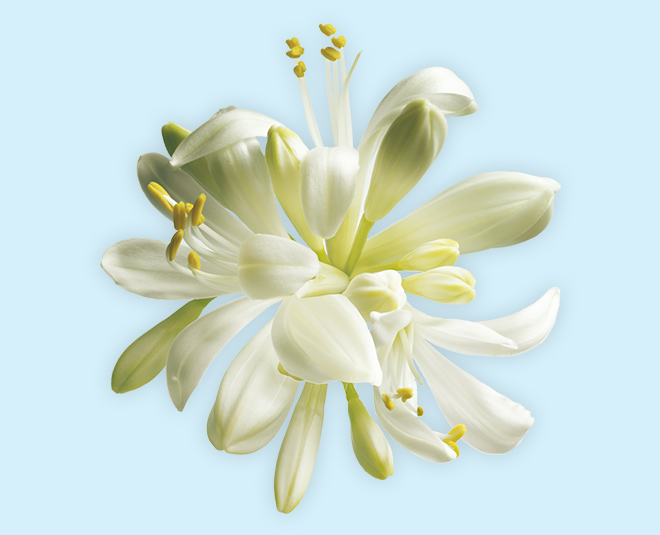 This benefit will surely be of great help to lot many people. Moringa fights against skin infections, blood and urinary tract infections and digestive problem. What more you need? The antibacterial and anti-fungal properties of moringa can cure such types of fungi.
Read More: Superfoods That Drove Indians Crazy This Year
Prevents Cancer
Moringa can help prevent cancerous diseases in our body. It contains niazimicin, which is a good compound to suppress the development of cancer cells. Do you know fennel is also an important ingredient for healthy benefits?