World Bicycle Day: Learn How 30 Minutes Of Cycling Can Benefit Your Belly And Thighs
If you're concerned about the fat that accumulates on your stomach and thighs, just 30 minutes of cycling can show you magical results.
The world will be celebrating World Bicycle Day on 3 June and as we all know cycling is a wonderful exercise for various reasons. Especially during our busy lifestyle, cycling for even 30 minutes can help fight many problems.
As our lives become more busy, it's natural to eat poorly and neglect our health, which can contribute to unhealthy weight gain. The weight increase is usually seen on the belly and thighs and no one likes a hanging belly and thick legs.
In addition, weight gain can lead to a variety of other issues, such as heart disease, high cholesterol, diabetes, or high blood pressure.
That's why it is very important to reduce weight. If you're concerned about the fat that accumulates on your stomach and legs as you gain weight and want to lose weight quickly, start cycling right now.
Sports Physiotherapist Dr. Zeeshan Ahmed told us about the benefits of cycling for 30 minutes every day.
Expert Says:
Dr Zeeshan Ahmed says, "Cycling is a great way to stay fit and active. Apart from that, it not only helps you lose weight but also improves your mood. Cycling is also a good option for reducing body fat if you wish to lose weight. Its biggest advantage is that it can be done by women of all ages. However, if you do not want to ride a bicycle outside, a stationary bicycle can also be used at home."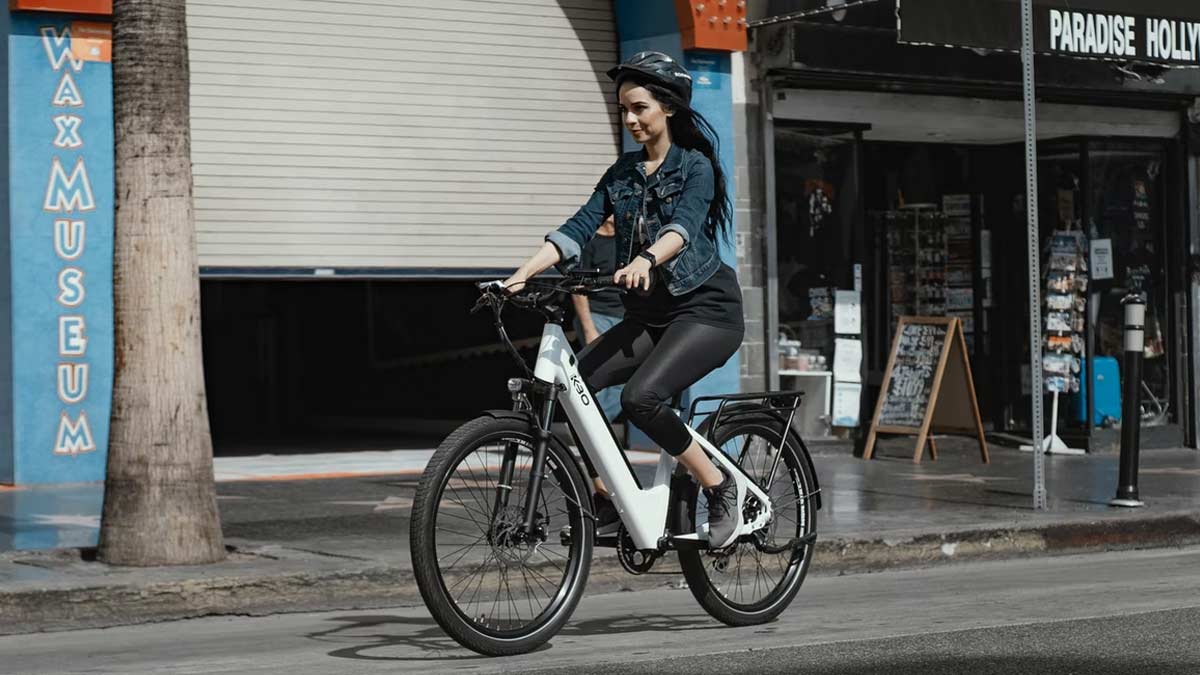 "Especially when you are planning to lose weight, always keep a small goal in the beginning, , start riding for 15-20 minutes and gradually increase the time. To get in shape and lose weight quickly, you should cycle for at least 30 to 45 minutes each day."
Take a look at the benefits:
Decrease In Body Fat Level
If you cycle for 30 minutes or more every day, you will see a reduction in the amount of fat stored on your body. Because this portion of the body moves the most, cycling has the most impact on the stomach and thighs.
Don't miss: How To Lose Belly Weight?
Immune System Gets Stronger
Cycling has also been shown to increase the immune system's performance and strength. Cycling on a daily basis strengthens the immune system (immune cells), lowering the chance of becoming ill.
Don't miss: Overweight People Can Lose Weight Quickly With These Easy Tips
Strengthening Of Leg Muscles
Cycling is good for your legs, as it can strengthen the leg muscles without affecting them. It focuses on your quads, glutes, hamstrings and cuff muscles.
Helps To Keep Diseases At Bay
One of the most effective ways to reduce the risk of health problems is to ride/use a bicycle on a regular basis.
Helpful In Reducing Pain In Knee Joints
Cycling might be the best form of exercise for people with osteoarthritis. Cycling on a regular basis allows your knees to move through their full range of motion while also strengthening the muscles that support them.
I hope this article motivates you to start your cycling journey today. Share your thoughts with us by commenting on our Facebook page.
For more such stories, stay tuned to HerZindagi!