5 Ways To Get Wedding Fit Without Hitting The Gym!
From running to eating more fibre, there are easier ways to get fit without getting into the gym.
When you do not enjoy working out but want to lose weight for your big day, then you have come to the right place. Crash diets are not the way to lose weight, but an unhealthy way to gain bad metabolism, which eventually leads to fatigue. Therefore, if you want a flat stomach, follow these latest fitness routines that you can easily adapt to stay fit for your dream wedding day, which you've always wanted. If your wedding date is nearing and you wish to shed off some weight but hate the idea of entering a gym, then here are some steps to follow.
Being fit on wedding day is super high on the priority list of all the brides-to-be out there. Every to-be-bride wishes to look extra gorgeous especially on her wedding day. To look stunning it is important that you look and feel fit. If you feel too lazy to hit the gym and workout, you will be surprised to know that you can actually stay fit without even going to the gym. Yes! You heard it right. We bring to you the 5 ways to get wedding fit.
Running
Running is a great way to lose weight. If you are worried about the extra flab around your tummy, just hold your horses. There is absolutely no need to get panicky. Running is one exercise that will help you get in shape in no time. In fact, you can also go for early morning jogging in order to get in shape till the time of your wedding. Running is known to improve cardiovascular fitness apart from improving overall health. It also helps to maintain a healthy weight and hence it becomes necessary that you start your days with running a few weeks before your wedding day.
Not just on your wedding day you'll look ravishing but even after your wedding day you'll manage to look super fit if you keep up with this habit of running or jogging every single day. Losing weight will not be such a struggle if you happen to just inculcate this one habit into your life.
Yoga
Apart from running, you can also join yoga classes in order to get fitter. There is no better way to get fit in the long run than yoga. Yoga doesn't just help you build strength but also helps to improve overall flexibility. Yoga is also known to keep your mood elevated and helps in keeping your mental balance. Try doing yoga for beginners to start with and then gradually progress towards more complicated aasanas.
Yoga asanas will make you super flexible if you practise it with consistency. If you want to be fit in the long run, yoga is certainly an option for you. With yoga, you ought to have a bit of patience to see the results. As you know, every good thing comes slowly and steadily and so does fitness.
Dance It Out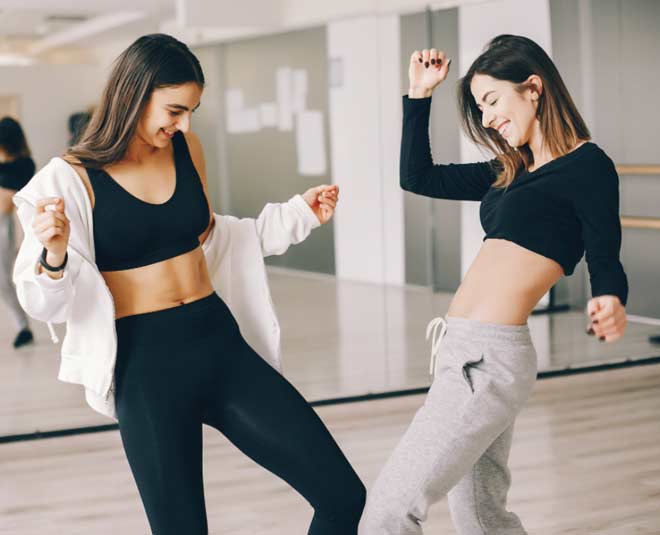 If you don't wish to get fit by doing it like everyone else, then hit the dance classes. While learning to dance, you are sure to get fitter than before. In fact, you can even join zumba classes so as to make your body burn the excess calories. If you are a big fan of dancing, then just dance it out. You will notice that within a few weeks of dancing your energy levels have gone up and you feel more fit. Dancing is one and the only way to burn calories without it being boring.While exercises can feel boring to some, dancing makes for a super fun way to lose weight.
Don't Miss:Bride-To-Be? Avoid Eating These Foods Before Your Wedding Day
Drink Enough Water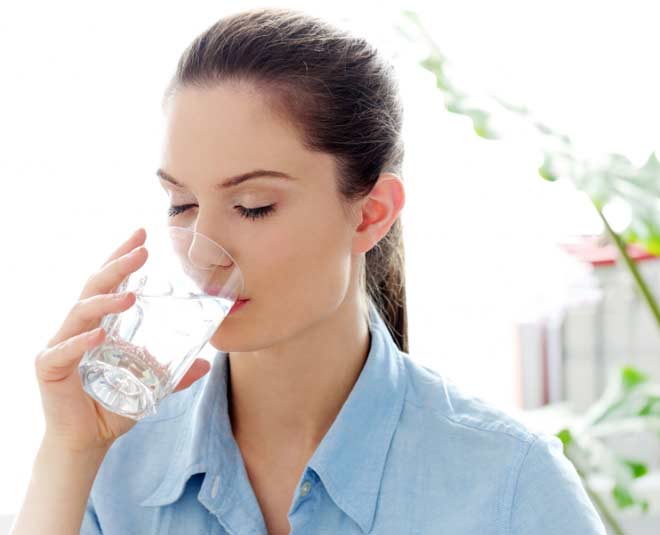 It is recommended that you have 3 to 4 litres of water everyday. To achieve a healthy glowing skin, drinking lots of water is recommended. Staying fit does not require rocket science skills, all it takes is simple steps undertaken with great consistency. Drinking enough water ensures that your weight remains in check. It also keeps your energy levels high. It helps you to stay hydrated all through the day. Drinking plenty of water is one habit that you must inculcate in order to stay fit and fine.
Don't Miss:Tired Of Your Belly Fat? Eat These Foods To Make It Flatter Really Quick
Eat Enough Fibre Everyday
It's not simply the exercise that counts. It is actually what goes into your body that counts more. If you wish to get fit till your wedding day, you must start eating lots of fibre from today itself. Eating fibre helps you to stay filled when you feel hungry without adding a lot of extra calories to your meals. These simple steps shall certainly help you to get in shape till your wedding day. Don't forget to thank us later!
If you wish to share any tips on how to get fit, do let us know by commenting on our Facebook and Instagram page.
Stay tuned to HerZindagi to read more such stories!