It important to consume sonth or ginger powder the right way says Kareena Kapoor's nutritionist Rujuta Diwekar. But did you know that there you can also lose weight and cure health issues like a cold? Read on to know more.
Can I use fresh ginger instead of sonth?
Yes, by all means. The guideline to use sonth is not meant as a replacement to the use of fresh ginger. Winter is the best season for the body to optimise on the therapeutic benefits of sonth - from recovery to anti-ageing and from better digestion to simply spicing up your meals. For places where it is not cold, or it is summer like Australia, you can have fresh ginger.
My grandmom made coffee with soonth in the winters. Is that ok to have?
Yes, of course. The famous sukku coffee of south India.
But soonth gives me acidity and acne, any solution?
Soonth is one of the herbs that is considered heaty in nature. To optimise its benefits, it's important to use it in time tested ways - as a part of masala chai, as a part of laddoo or barfi that also incorporates ghee and jaggery or as a tadka in dals. When you eat it as a part of a wholesome meal, there will be no acidity. Avoid having it in non-traditional ways like shots of sonth mixed with hot water in the morning.
Can I add sonth to kid's milk?
Yes, you can, in small amounts and with jaggery or sugar. Sonth add a bit of teekha taste, much like black pepper.
Sonth has many benefits and weight loss is one of them.
Relieves Upset Stomach
If you have an upset stomach which can be very painful and annoying at the same time, then ginger is your knight in shining armour. Ginger powder has anti-inflammatory properties which help in neutralising the digestive juices and then stimulate food absorption and digestion. It helps in eliminating excess gas from intestinal tracts.
Don't Miss: Get Younger Skin Like Deepika Padukone, With These Facial Yoga Exercises By Mrs. India Legacy 2019
Improves Metabolism
How to lose weight with it? Mix a teaspoon of ginger powder every day in water and drink it. Ginger powder has thermogenic agents that are superb for fat burning. It helps in boosting our metabolism when consumed every day and burns the excess fat. This works on losing weight.
Motion Sickness or Morning Sickness
If you have motion sickness or if you are pregnant and often face morning sickness then ginger powder is your remedy.
Ginger powder is an easy solution for motion sickness and morning sickness in pregnant women. It is very effective when mixed in water as it prevents nausea. It comforts or rather soothes the stomach and relieves us from inflammation.
Common Cold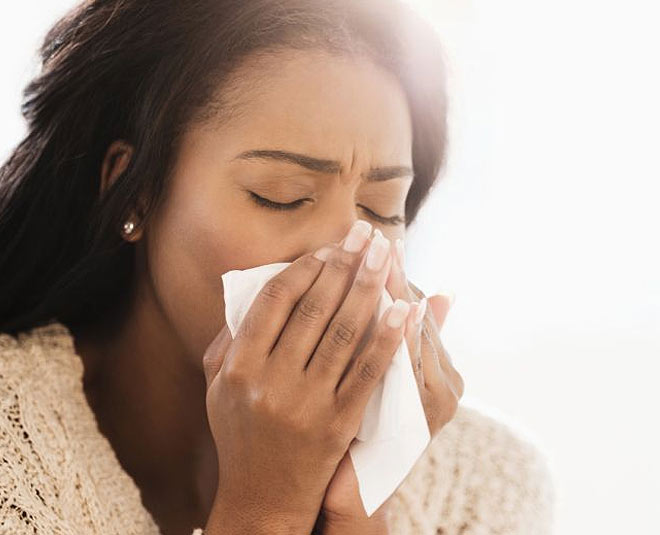 The anti-inflammatory gingerols and in ginger root are great for helping us in getting relief from the common cold. Mix it in warm water and have it and see the quick effect on your cold and flu. Mix in clove powder, salt and the powder and have it twice a day.