Mira Rajput Kapoor recently took to her Instagram handle and shared that she will be doing a #NotSoFast series on her handle where she will be posting detailed instructions on how one should fast during the Navratris.
On her Instagram stories, she has been posting daily diet charts during the Navratri and also quick tips and tricks that can help one have a happy festive season. Mira Kapoor in her posts has been sharing why seasonal fasting is important and how can the 9-day detox help cleanse oneself.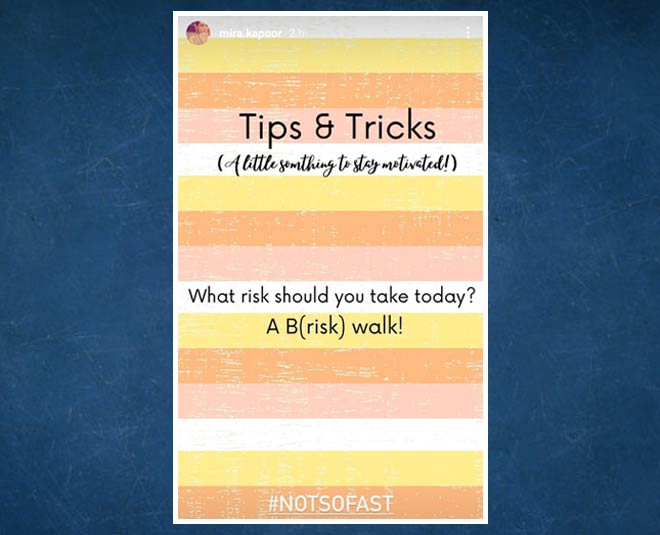 In one of the tips she shared on her Instagram post, she wrote that brisk walking can help one stay motivated during this time.
Brisk walking is not your regular walk. It involved walking fast and maintaining a pace. It can be done with variation depending on your strength.
If brisk walking is something you haven't tried ever then here are reasons why you should.
Easy Way To Burn Calories
If you are someone who can't head to the gym then brisk walking is the easiest way to burn those calories. Brisk walking helps you lose weight. However, the number of calories you burn with this exercise depends on your walking speed, distance covered and where you brisk walk.
Improves Your Immunity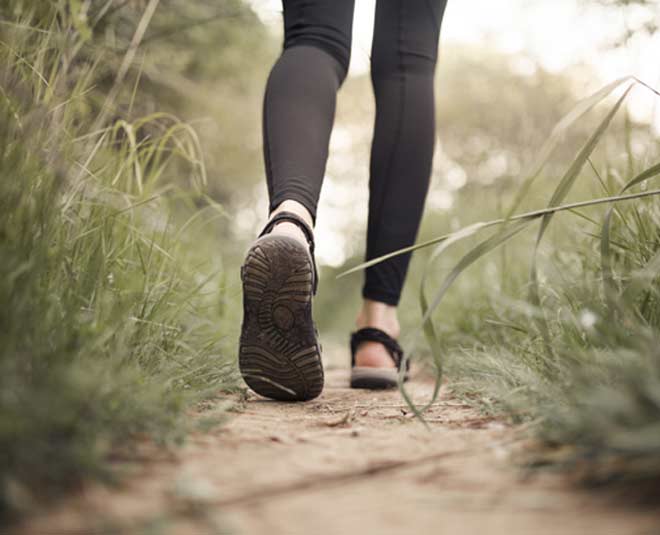 According to a study, brisk walking helps you boost your immunity. This means that brisk walking regularly will help you keep common diseases at bay.
Helps You Boost Energy
So many of us feel low on energy, especially while fasting. Going for a brisk walk can help you boost up your energy level. Brisk walking helps in increasing the oxygen flow in the body. It also helps in increasing the cortisol in the body which is a hormone that increases the energy level in the body.
Strengthens Bones And Joints
For a healthy living, we all need to have strong bones and joints. Brisk walking helps in increasing the lubrication in the muscles. It removes the stiffness in the bones and muscles. This further helps in joint pain and bone health. Brisk walking everyday can help in improving blood circulation which further helps in building flexibility in the body.
Don't Miss: Here's How To Walk Your Way To Fitness And Health
Gives You A Better Mental Health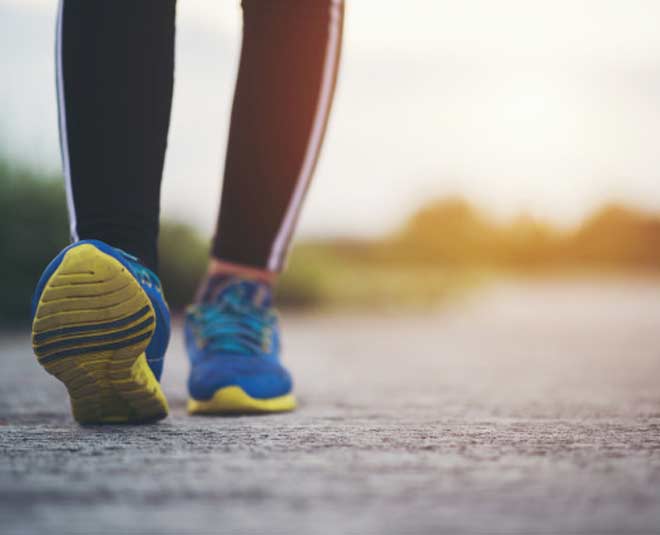 Walking everyday helps you achieve a better mental state. This is because when you go out, walk in a peaceful, green area, you feel a lot more relaxed. It completely changes your mood and makes you feel a lot more relaxed mentally.
Don't Miss: Brisk Walk Versus Jogging: Which Is Better?
Improves Metabolic Rate
When you brisk walk, your body requires more energy and this helps in improving the metabolic rate of your body. Regular brisk walking can help you break down food which further helps in quick weight loss. Brisk walking is great for you if you wish to lose belly fat.
Boosts Your Overall Health
Brisk walking is one activity that benefits you in many ways. Not only just it helps you maintain a healthy body weight but also boosts your health overall.
Brisk walking helps you have a healthy heart and prevents any heart-related issues. It is also great for diabetics as it increases insulin sensitivity. This exercise also helps in lowering blood pressure.
We hope you make brisk walking a part of your daily routine for these amazing benefits. For more such health-related stories, stay tuned!