We often think that to achieve those strong fit arms we will have to run to the gym and lift heavy machines. However contrary to this myth, you don't need to have an expensive membership of a gym or have access to fancy machines for toning and strengthening your arms. All you need to invest in is good dumbbells that you can lift and exercise comfortably without causing injury to your muscles. Working out with the dumbells is a great way to gain some muscles and add challenges to your regular exercise routine.
Lateral Raise 2 sets x 15 reps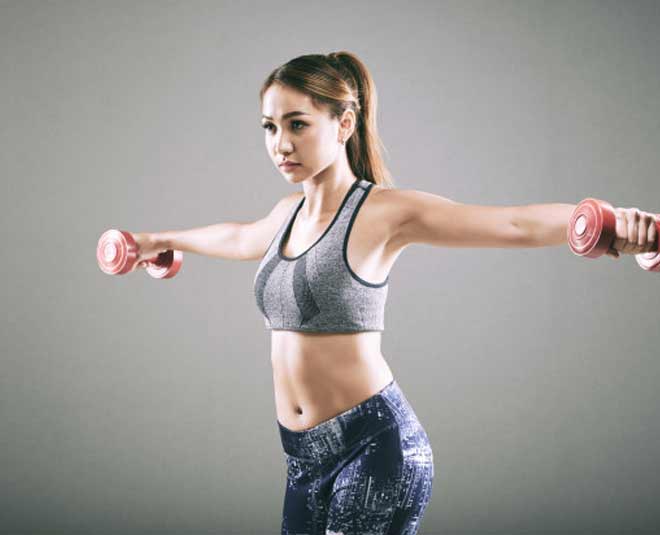 Lateral raise targets your shoulders and helps with strengthening your muscles in the upper body part. If lateral raises are done regularly it can help you with achieving stronger shoulders to perform your daily chores easily and more effectively.
How To Do?
Hold your dumbells in both hands and stand straight
Now lift your arms till a point they are in a straight line with your shoulders
Your body and arms should form a T shape
Feel the movement in your biceps and lower your hands in a neutral position
Bicep Curl 3 set X 12reps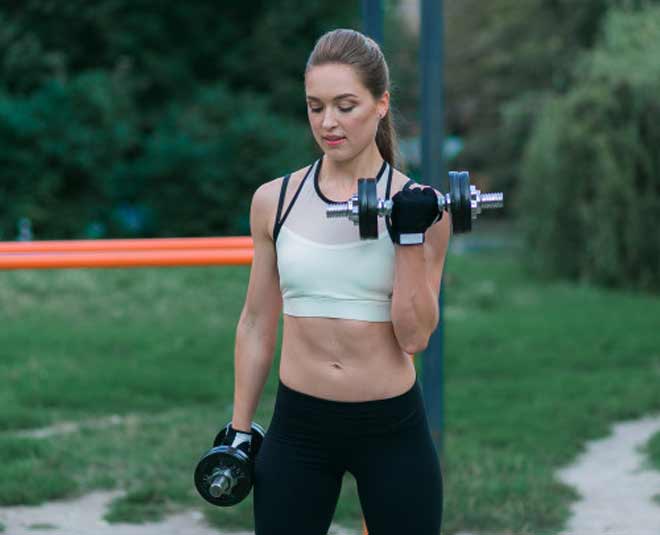 A bicep curl is again a very good weight training exercise that targets your upper arms and biceps and helps to gain strength and muscles to your arms.
How To Do It?
Stand straight with your feet at a distance aligning with shoulders
Hold dumbbells in both the hands
Keep your hands straight while holding dumbbells, now bend it from elbow
Pull the dumbbells to your shoulders
Lower your arm and get in a neutral state
Lying Floor Press 2 sets X 15 reps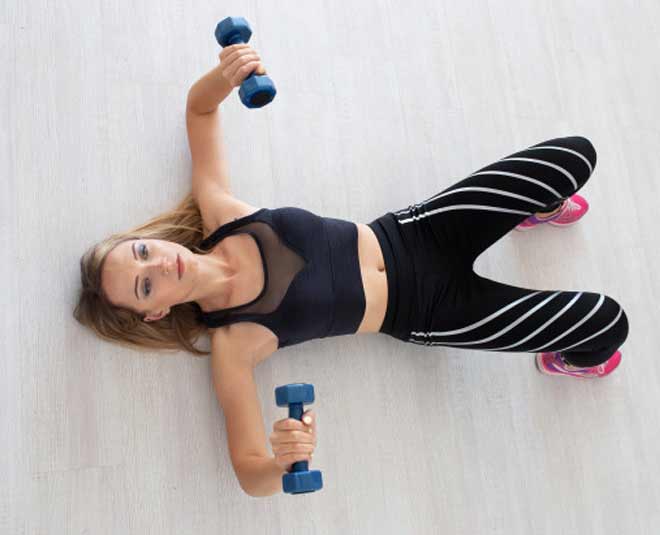 There are times when you are in a gym and all the benches are occupied and you have no other option but to wait for your turn. However, for performing floor press exercise all you need are a mat and your dumbbells.
How To Do?
Lie flat on your mat or floor, bring your knees to your hips in a folding position
Hold your dumbbells in both hands and bring them by your side aligned with your shoulders.
Now extend your arms upwards and hold for seconds and bring back the hands in the starting position.
Make sure you are not jerking your hands while performing it.
Dumbbell Row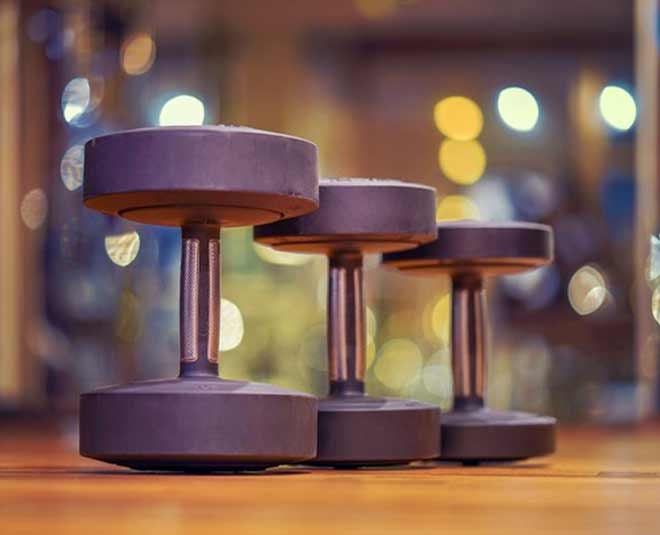 The dumbbell row is great for strengthening your back, shoulder, and upper arms, so you are targeting multiple body muscles and parts with just one exercise.
How To Do?
Hold a dumbbell in your hand and bend over at 45 degrees on a table/bench or even on your bed with strong support.
Keep your back straight and breathe in
Now, lift the dumbbell in a parallel position with your shoulders and exhale.
Make sure you are not moving your body too much while performing the exercise.
Now lower your hand in the neutral position without jerking your hand
Remain in the bend-over position till you finish your repetitions.
We hope you will find these exercises useful and incorporate them into your workout routine. Stay tuned to Herzindagi for more.
Did you like this article ?