Nobody has been spared by this problem as some or the other way we do end up consuming toxic food that leads to food poisoning. This illness can lead to diarrhea, a lot of vomiting, or nausea. So here are a few home remedies that can help you battle it out.
Apple Cider Vinegar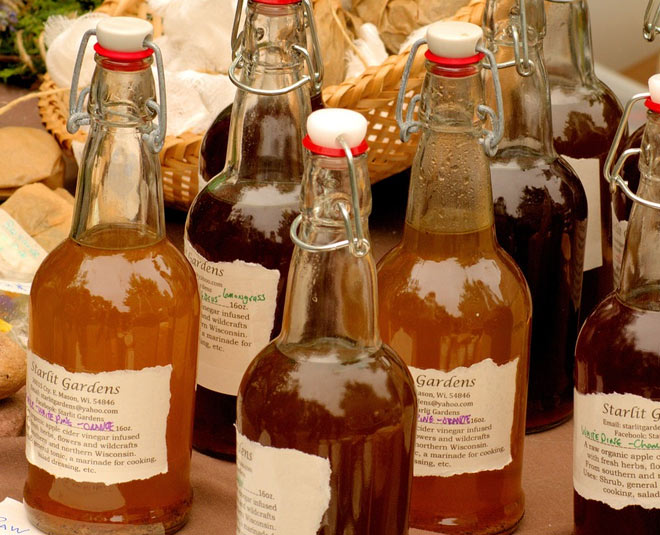 Apple Cider Vinegar has antibacterial properties that help in fighting foodborne pathogenic bacteria. All you have to do is combine together 2 tbsp apple cider vinegar and 1 glass of warm water. Have this drink twice a day until you feel okay.
Essential Oils
Oregano Oil
Found easily in stores and online, oregano essential oil has compounds like thymol and carvacrol which have antimicrobial properties. These properties are excellent for eliminating pathogens which cause food poisoning. Mix together 60 ml water and a drop of oregano oil meant for direct consumption. Do this once daily and you will notice the change.
Don't Miss: Bid Adieu To Migraine Pain In No Time With This One Ingredient
Thyme Oil
This oil has thymol, carvacrol, and linalool have antiparasitic and antimicrobial properties. These properties are said to be effective in fighting foodborne illnesses. Combine together a drop of thyme oil and a glass of water and have this concoction once a day.
Ginger With Honey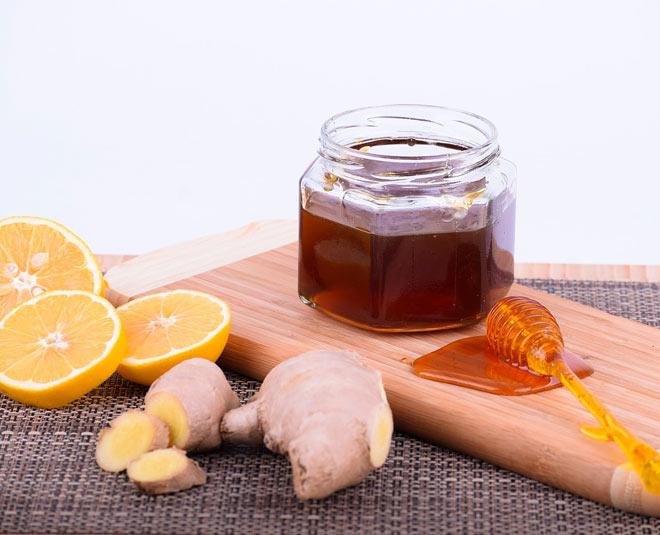 This root is an answer to many ailments and digestion is one of them. It is said that ginger can absorb essential nutrients that help in making the process of digestion smoother. At the same time, raw honey has digestion properties which help in speedy recovery. So a mixture of both is excellent when you feel nauseous or other symptoms synonymous with food poisoning. Boil an inch of sliced ginger root in 200 ml water and let it simmer for 5 minutes. Strain the solution and let it cool down. Now add the honey and mix well. Consume immediately and do this thrice a day.
Garlic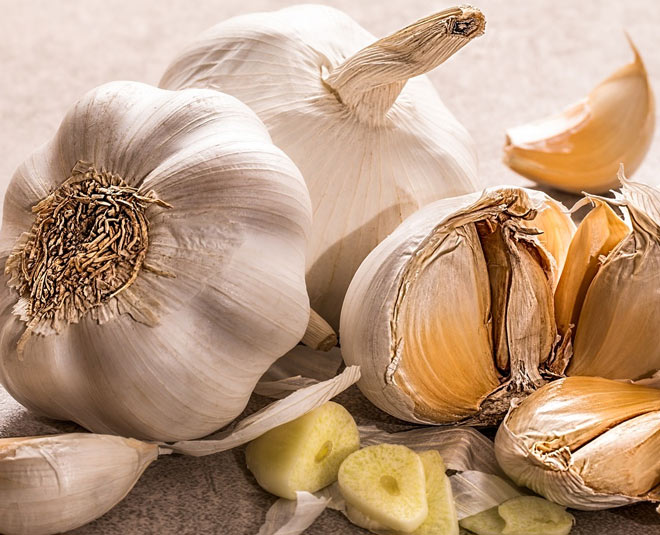 A good source of antifungal and antibacterial properties, garlic can destroy pathogens that cause food poisoning. It also helps in relieving stomach ache and diarrhea. Just mince two cloves of it with a little honey and do this once a day.
Lemon Juice
This juice is nothing but a glass of antioxidants which helps in healing your body. Mix together the juice of half a lemon with a glass of water and consume. Do this thrice a day.
All these are effective home remedies that have been tried and tested by our ancestors. However, if you are allergic to any of these ingredients, skip it, and try the other. If you are still wary of trying, consult your doctor.
For more such effective remedies, stay tuned to HerZindagi.