The rivalry between tea and coffee consumers is not new. While the tea lovers claim that there is nothing as refreshing as tea, the coffee consumers, on the other hand, say there is no other work companion as coffee. We have heard it all on social media platforms. But, have you ever wondered from the health and nutrition point of view that which of these caffeinated drinks are better? Well, if we compare the caffeine content between both the drinks, coffee has more decaffeinating content. Normally, more than 400mg of caffeine is not ideal for health. Both drinks have their own advantages, and disadvantages. How you make your drink and when you consume it, make it healthy or unhealthy.
Here are some of the pointers that you must keep in mind, in order to make your caffeinated drinks beneficial for you:
Don't drink tea/coffee empty stomach or first thing in the morning.
Don't make them an extra calorie drinks by adding too much sugar in caffeine.
The ideal time to consume tea/ coffee is during evening (best evening snacks), or have either of them between two meals. But you must also know your daily limit.
As we discussed, caffeine consumption must be limited, don't keep the quantity too high. Best is to have 1 or a maximum of 2 cups in a day.
Why most people are obsessed with tea or coffee is because they have a good amount of caffeine in it, which works as a powerful stimulant in the nervous system. It helps to reduce anxiety and stress for some time and gives a relaxing feeling by calming the mind. However, this can turn out to be addictive. More caffeine you will drink, the more absorbent your body will get. That's why it is imperative to look after the quantity you are consuming in a day. Never lose the focus on your caffeine intake limit.
Don't Miss: These Diabetic-Friendly Summer Drinks Will Be A Delight In This Hot & Humid Weather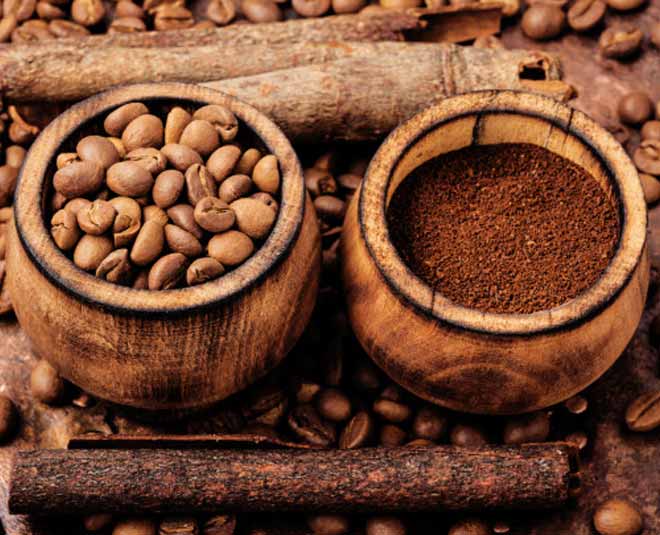 Benefits Of Drinking Tea & Coffee:
Not just taste, but also the nutritional value of a food item must play a significant role in deciding what you want to put in your system. Coffee can give you instant energy for any physical activity. This is the reason why, athletes consume coffee powder mixed with plain hot water. It gives them the maximum benefit to up their performances.
Also, it can really boost your mood and metabolism if consumed right and in limited quantity. Caffeine increases the concentration power in the brain, so it not only enhances physical performance but makes an individual more mentally alert too. Tea and coffee both are loaded with antioxidants, which contribute in improving health in an impactful way. However, tea comparatively has less caffeine but has anti-stressing properties, which can calm and relax your mind.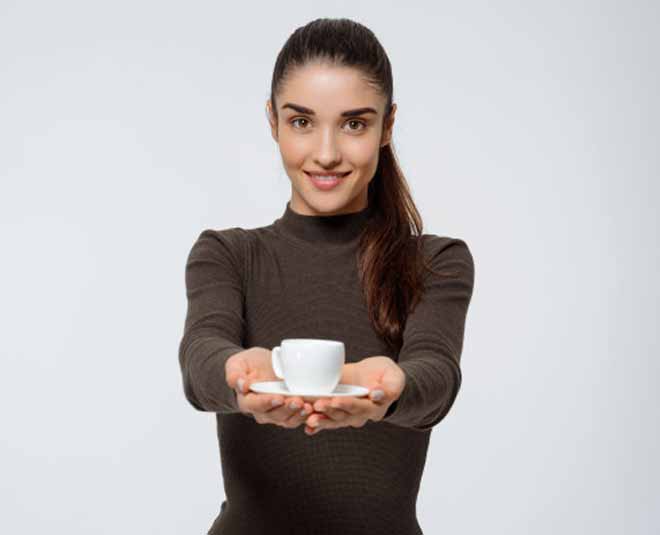 Since we are talking about health, appropriate body weight is vital for it. Caffeine is related to fat loss. You can shed kilos easily by having 1 cup of black coffee, as studies have shown it reduces the fat tissues and gives more energy to perform better in training, which automatically leads to more calorie burn.
Don't Miss: Beat The Heat: Foods That Should Be Part Of Your Diet During Summers To Avoid Dehydration
These are the pros and cons, based on which you should opt for what you want to have. The key takeaway here is that you can take either of the drink depending on usage, but you must mind the quantity. Coffee has more caffeine, which can be good and also bad. If taken more then 2-3 cups in a day. There you might be at a risk of heart stroke and high blood pressure if your cup is loaded with sugar. It will not only sluggish your metabolism, but might increase diabetes level. It's up to you, on how you make it healthy or unhealthy.
A renowned nutritionist, Mamta Dagar talks about wholesome eating habits and ways to achieve a healthy body. She has shared her expertise in food and nutrition through her dedicated write-ups across several media houses.
If you liked this article, do comment on our Facebook page. Stay tuned to HerZindagi to read more articles by nutritionist Mamta Dagar.