When destivities are on or even if our favourite dish has been made at home, we tend to over eat because "niyat nahi bhari". But this is what causes bloating or gas which at times hurts as well. So here are a few drinks that you can have which can be easily found and made at home and are healthy which works on relieving you off your misery.
Water Mixed With Lemon Or Cucumber
These two ingredients, lemon or cucumber are a must have especially in the summer season. All you have to do is have a glass of the concoction which is also very uplifting in taste. It is very good for stimulating your metabolism. Do not mix the two with carbonated water and instead just use still water. In a glass, add 1-2 slices of either of the two and pour in the water. Let stand for a few second or mix well and have.
Green Tea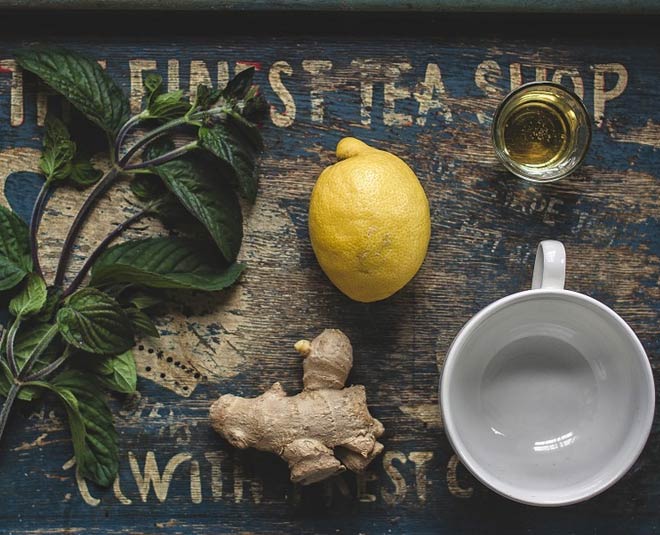 Green tea has antioxidant and anti-inflammatory properties as they are present in the polyphenolic compounds the tea has. This is the best for dealing with bloating. It works on the gas in the digestive tract which is excellent when you have had a fatty or spicy meal.
Peppermint Tea
This is one tea which is super popular in the Middle East and Asian countries. It has for long been used as a good agent for digestion. Peppermint relaxes the gastrointestinal tissues and helps in relieving the symptoms of indigestion. This works on the bloating.
Water Intake
You can also have regular water but you must have atleast 8 glasses a day as that eliminates waste from our body and helps in ensuring smooth functioning of our digestive systems. This keeps blaoting and constipation in check.
Don't Miss: Homemade Churan Recipes From Basic Kitchen Ingredients
Apple Cider Vinegar
No no do not have it like a neat shot but this is indeed a good remedy. It elimniates the bad bacteria in your gut which produces excess gas. This causes a bloated stomach. So here is where apple cider vinegar steps in which is a probiotic. So add a tablespoon of the inegar toa mug of warm water and sip before and after a meal.
Don't Miss: Prevent Stomach Bloating With These Easy Tips
Watermelon Smoothie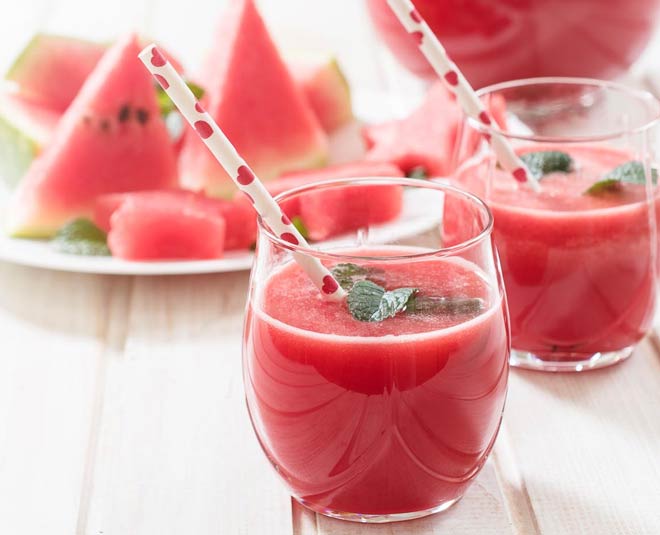 Since this is the season when you have a lot of it available, simply throw in some of it in a grinder and have a mug of it. It is refreshing and the potassium content, is excellent for bloating remedy. Also, it is low in calories.
Stay tuned to HerZindagi and take care of yourself. Keep scrolling down for more such interesting hacks and tips.
Did you like this article ?