Try This Healthy & Delicious Lentil Beetroot Salad Recipe
Celebrity nutritionist Pooja Makhija shares an easy and healthy recipe of lentil beetroot salad.
We all know that beetroot is a healthy ingredient but not all of us know how to add this to our diet. However, let me tell you that there are some amazing recipes that can easily add beetroot to your diet. Celebrity nutritionist Pooja Makhija shares an easy recipe of beetroot lentil salad.
You can prepare this salad at home in just a few minutes and this is super healthy as well as delicious. Gather all the ingredients and prepare this today itself. Read on to know the recipe.
Ingredients
Beetroots
Paprika
Olive Oil
Soya Sauce
Salt
Tahini
Garlic
Lime Juice
Lentils
Pepper
Instructions
View this post on Instagram
Peel and chop beets.
Season with paprika, olive oil, soya sauce and salt.
Oven roast for over 20 minutes.
For dressing, add tahini, garlic, lime juice, salt & pepper. Mix well.
Now, take a bowl and add lentil, roasted beetroots and parsley dressing.
Your beetroot lentil salad is ready.
Benefits Of Beetroot Lentil Salad
Delicious salad
Filled with a mix of flavours
Rich in protein
High oxidants rich meal
Benefits Of Beetroots
Reduce High Blood Pressure
Beetroots are rich in nitrates which can boost your body's level of nitric oxide. Nitric acid is a gas naturally occurring in the body which expands our blood vessels, increases our blood flow and lowers blood pressure. If you drink just one glass of beet juice, then it can reduce systolic blood pressure by a significant 4-5 mmHg.
Helps To Fight Against Cancer Cells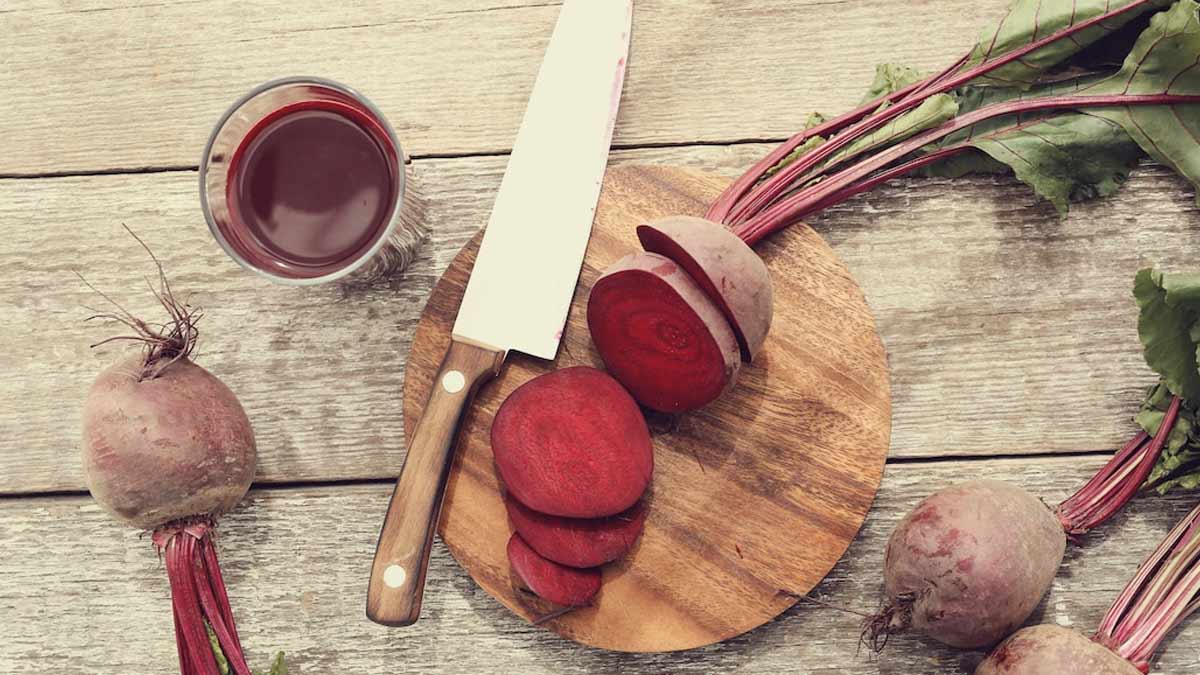 Beetroots have anti-cancer properties, and they have the ability to prevent different types of cancers. This is because beetroots have betanin which has proven to be helpful in preventing breast, skin and prostate cancer.
Improves Digestion
Beetroot is an amazing ingredient if you are suffering from the problem of indigestion. Beetroots are rich in fibre and they promote better digestion. If you consume beetroot regularly, then it can improve bowel movement and can also treat digestive issues like constipation.
Don't Miss:Top 10 Nutritious Food That You Need To Eat Every Day
Aids In Weight Loss
One amazing benefit of beetroot is that it promotes weight loss. This is a food item which is rich in fibre, thus aids in losing weight. If you eat this beetroot salad or try any other beetroot salad, then it is not only good for your health but also, makes you feel full. This way your irregular hunger pangs are in control and helps you to lose weight.
Promotes Liver Health
Beetroots are rich in vitamins, iron, calcium and antioxidants that make it a healthy liver food. Beetroots can make your liver healthy by thinning the bile and promoting easy flow through the liver. Along with this, beetroots contain betaine which removes toxins from the liver. It also protects your liver cells from oxidative stress and keeps it healthy.
Improves Skin Health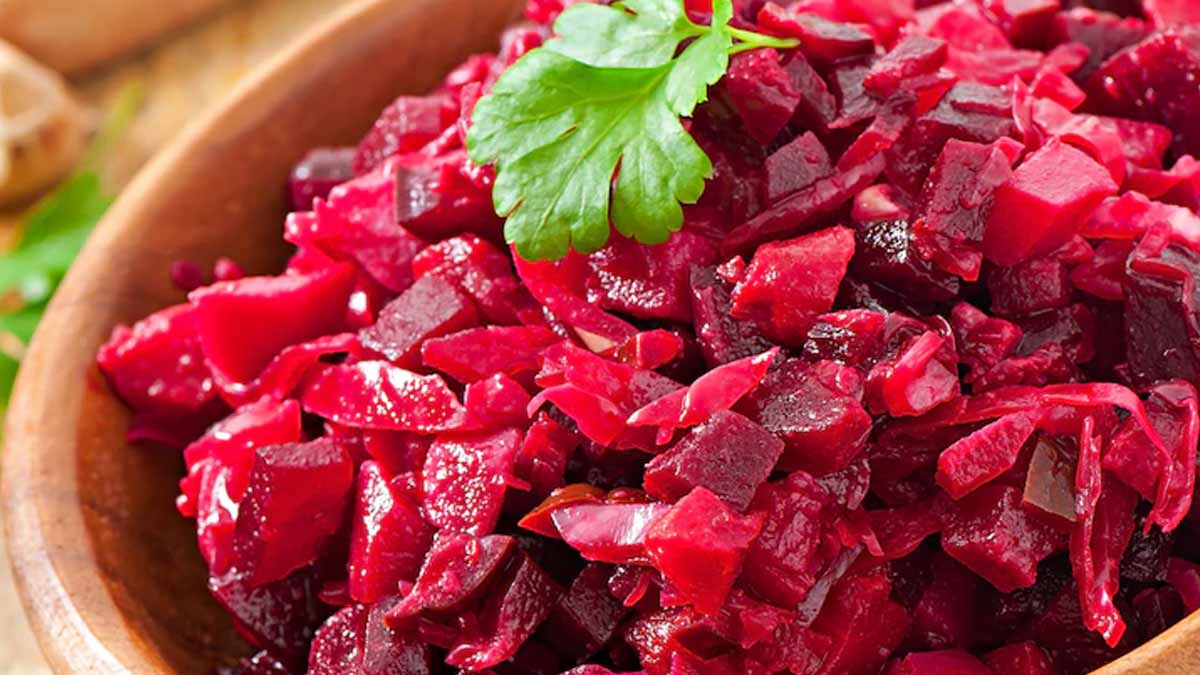 Beetroots are not only healthy for your body but they are also healthy for your skin. This is because beetroots are rich in vitamin A which promotes the health of your skin. Beetroot removes free radicals from your skin and also fights anti-ageing signs including wrinkles and fine lines. Aforementioned, beetroots are helpful in preventing cancer. Similarly, beetroots can also prevent skin cancer.
Don't Miss:Ramadan Special: Delicious Snickers Date Recipe
Strong teeth & Bones
Beetroots are filled with calcium, therefore this is the perfect food for your bones and teeth. We all already know that our bones and teeth need calcium to function and gain strength and consuming beetroots daily helps our body to get the required amount of calcium.
For more such stories, stay tuned to HerZindagi!