We are almost at the verge of bidding adieu to 2020. And if there is one thing that we will remember this year for, it has to be the pandemic of the novel coronavirus. The health emergency scared us and compelled us to think about our health and diet more than ever.
While other years, people only talked about dieting and getting into the shape due to being over or underweight, this year everyone wanted to look after their immune systems. This made most of us follow diets that we thought suited our body the best. Since 2020 is about to end, let's take a closer look at the diet trends that were discussed the most!
Volumetrics Diet
Losing weight happens to be one of the major struggles of people in India. Many don't follow a healthier way to shed extra weight, instead, they try to cut down their food consumption. This makes them eat more junk that gives them quick energy, but unhealthy fat deposition.
That's why the volumetrics diet became one of the best options. As per this diet, you focus on eating, rather than cutting down your food consumption. Hence, there is no deprivation, but only emphasising on turning healthy without feeling low or weak.
Foods that you eat when following the volumetrics diet are the ones filled with water. Therefore, you're suggested to have fruits and veggies since they have a lower energy density or calories.
Ketogenic Diet
The Keto diet, also known as the Ketogenic diet has to be one of the most popular diets of the year. Not just fitness enthusiasts, but also several celebrities were spotted talking about it. However, not everyone gave positive feedback. Especially Sara Ali Khan revealed during an interview that she is not such a huge fan of Keto.
The ketogenic diet is a low carb, but a high-fat diet that has changed the lives of many. If one can follow it as suggested, it is likely to make that person fit and healthy. We are not just talking about weight-loss here. If health reports are to believed, the Keto diet is great to control diabetes, fight cancer, epilepsy, and even Alzheimer's disease.
Asian Diet
This diet garnered popularity for being one of the best to boost one's immune system. You are suggested to eat foods that are high in antioxidants, besides other nutrients. Also, a major focus is on creating a balanced diet regularly. The Asian diet was mostly preferred by vegetarians, as it suggests low meat consumption.
You have more protein and iron from nuts, seeds, and legumes, instead of taking these from dairy products. Also, the Asian diet comprises of leafy greens.
Intermittent Fasting (IF)
Even if you are not a fitness fanatic, you must have heard about intermittent fasting. It definitely was one of the most talked-about diets of the year. If you search online, you will find various studies listing down its benefits and how it can change your lifestyle (tips to live a healthy life) and eating habits forever. It is a diet plan that doesn't actually recommend you what to eat, but instead, tell you when to eat.
Consuming meals at odd timings happens to be one of the major problems of people of the current generation. The screen timing magically takes overworking, eating and exercising time. Therefore, this strict plan helped people to straighten things out. You are suggested to fast for 16 hours or 24 hours twice a week. These are the most common methods.
Don't Miss: Basic Meditation Tips To Build Concentration
Plant-Based Dieting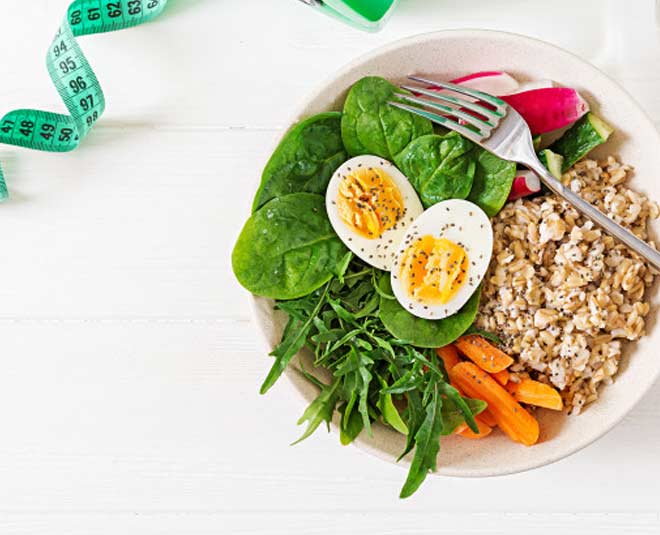 India is one of the largest consumers of plant-based foods. Most households consume vegetarian diets on a daily basis, as there are endless options to relish! However, don't get confused plant-based dieting with a vegan or a vegetarian diet. You just rely more on plants if you adopt this diet, besides also having milk, egg extra occasionally.
As per plant-based diet, you are suggested to have fruits, vegetables, nuts, seeds (health benefits of poppy seeds), and whole grains. On the other hand, you must stay away from processed or packaged food items, since they are not natural.
Don't Miss: White Sesame Seeds Have Numerous Benefits For Your Health
Stay tuned to HerZindagi for more trends the year saw and the New Year might see.