Many children have a natural dislike to meals with strong flavours, which is an evolutionary advantage. As children become more mobile, they become more selective, especially when it comes to bold, bitter flavours, for example, veggies. It's also easy for parents to give primarily plain, basic cuisine when their children become picky.
Dt. Meenaz Ahmed, consultant nutritionist and dietician, Motherhood Hospitals, Banashamkari, Bangalore says, "Children are less likely to go beyond this limited range of flavours if you appeal to their preferences. Try not to be irritated by this usual child behaviour. Simply provide nutritious meal options for your child and believe that his or her appetite and eating habits will improve over time."
Here are some ways to overcome a picky eating habit.
Involve Your Children In Dinner Preparation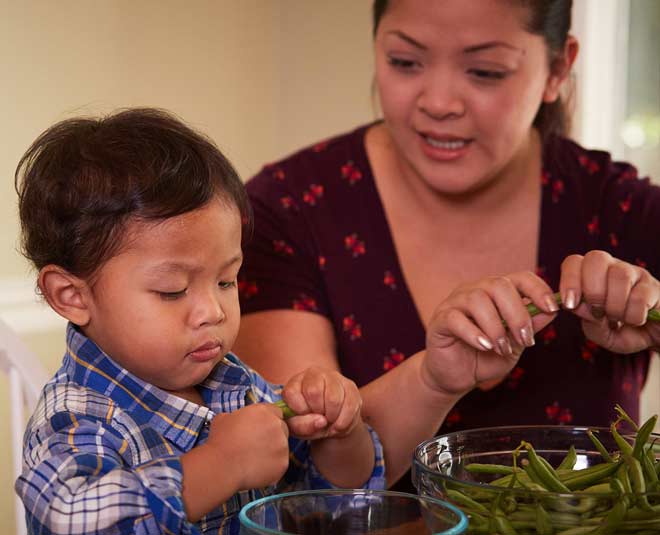 Make the most of your toddler's growing interest in exercising control. Allow your child to choose the fruits and vegetables to prepare for a meal or during a grocery store or farmer's market visit. Encourage your child to explore different meals in a variety of ways.
Don't give up or become frustrated if it doesn't happen the first, second, or even the tenth time. Along with traditional favourites, small dishes of the new cuisine should be served. Read kid-friendly cookbooks with your child and let them choose new dishes to try.
Make Mealtime Enjoyable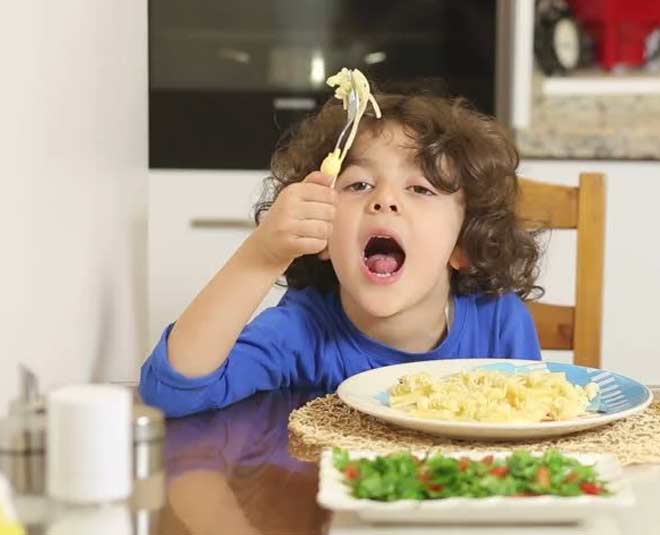 Toddlers are highly receptive to foods presented in unusual or innovative ways. Arrange foods in attractive, bright shapes that kids will recognise to make them look appealing. This age group is also like any cuisine that involves dipping.
Toddlers frequently enjoy finger foods as well. Cut solid foods into bite-sized pieces that they can eat on their own, making sure the pieces are small enough to avoid choking.
Do Not Argue If The Child Refuses To Eat
If your kid refuses to eat, don't get worked up over it. Learning to listen to their bodies and utilise hunger as a guide is beneficial for children. They may not be interested in eating much the rest of the day if they ate a large breakfast or lunch, for example. It is the obligation of the parent to give food, and it is the child's decision whether to eat it.
Pressuring children to eat or punishing them if they don't want can cause them to actively dislike things that they might otherwise enjoy.
Don't Miss: Expert Talks All About The Yogic State
Offer More Flavours To Them
Rather than sticking to the same dishes every day, gradually develop your child's taste receptors to appreciate more complex flavours. If your child likes buttery pasta, substitute olive oil. Add some Parmesan cheese after that has been accepted.
Of course, not all children will try a new flavour regardless of how it is prepared, so allow them to become used to it by smelling, touching, and licking it first. Experiment with different herbs and spices to add flavour to everyday recipes. To prevent waste, introduce new foods in small amounts and wait at least a week or two before repeating the same dish.
Don't Miss: 5 Simple Yoga Asanas That Will help You To Deal With Diabetes
Try Eating With Your Child At The Same Time
Eating dinner together as a family is frequently needed. During mealtimes, don't watch TV or talk on your phone. Make the most of this opportunity to set a healthy eating example. Serve one dinner to the entire family and don't feel compelled to cook a second if your child rejects the first.
As a result, picky eating will grow. Continue to give a balanced meal to your child by including at least one thing she enjoys with each meal she eats or not.
For more such stories, stay tuned to herZindagi!