India's Most Beautiful Gardens For A Relaxing Natural Getaway
There are many different types of gardens in India, ranging from historical Mughal gardens to modern botanical gardens. Here are the most spectacular gardens in India.
India has a diversified landscape and a rich cultural legacy, resulting in a plethora of beautiful monuments, strong fortresses, and magnificent gardens. Many of India's gorgeous parks and gardens date back to the Mughal period. Apart from providing a quiet atmosphere for nature enthusiasts in the cities, some of these gardens in India are hotspots for botanical artwork and plant conservation. Take a look.
1. Lal Bagh, Bangalore
Lalbagh Botanical Garden is a nationally and internationally renowned centre for botanical artwork, scientific study of plants, and plant conservation. It is located in Bangalore. Lal Bagh, a refuge for nature enthusiasts, is a 240-acre park in the centre of the city with almost 1,854 plant varieties.
2. Rose Garden, Chandigarh
Rose Garden is a flowering exhibit in Chandigarh's sector 16 that features over 825 species of flowers and 32,500 varieties of trees and medicinal bushes. This park, also known as Zakir Hussain Rose Garden after India's former president, is stretched out over 30 acres and is adorned with an incredible array of blooms, making it a favourite destination for tourists and nature lovers.
3. Botanical Garden, Kolkata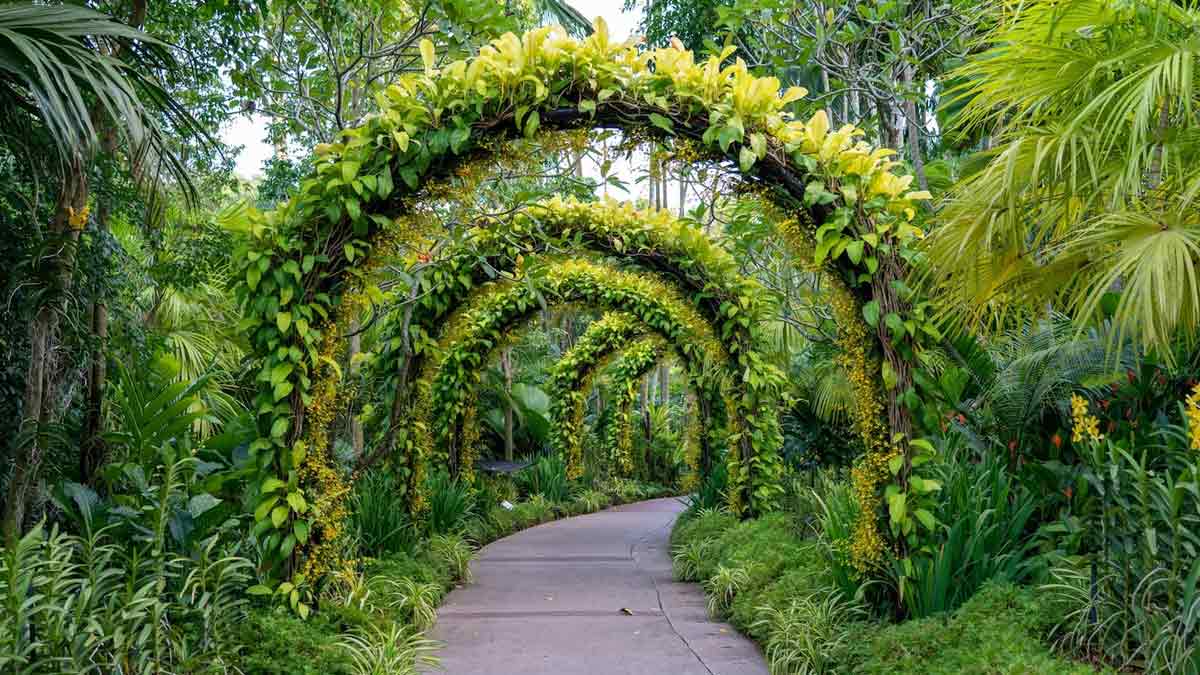 Robert Kyd established the Calcutta Botanical Gardens in 1787. It covers 109 hectares and is protected by the Botanical Survey of India. The Great Banyan, a Banyan tree in the garden with a circumference of more than 330 metres, is the world's largest tree. The Kolkata Botanic Gardens were renamed Acharya Jagadish Chandra Indian Botanic Garden afterwards. The Botanical Garden houses 12,000 living perennial plants as well as thousands of dried species collected from all around the world.
Don't miss:Famous Religious Temples Of South India
4. Mughal Gardens, Srinagar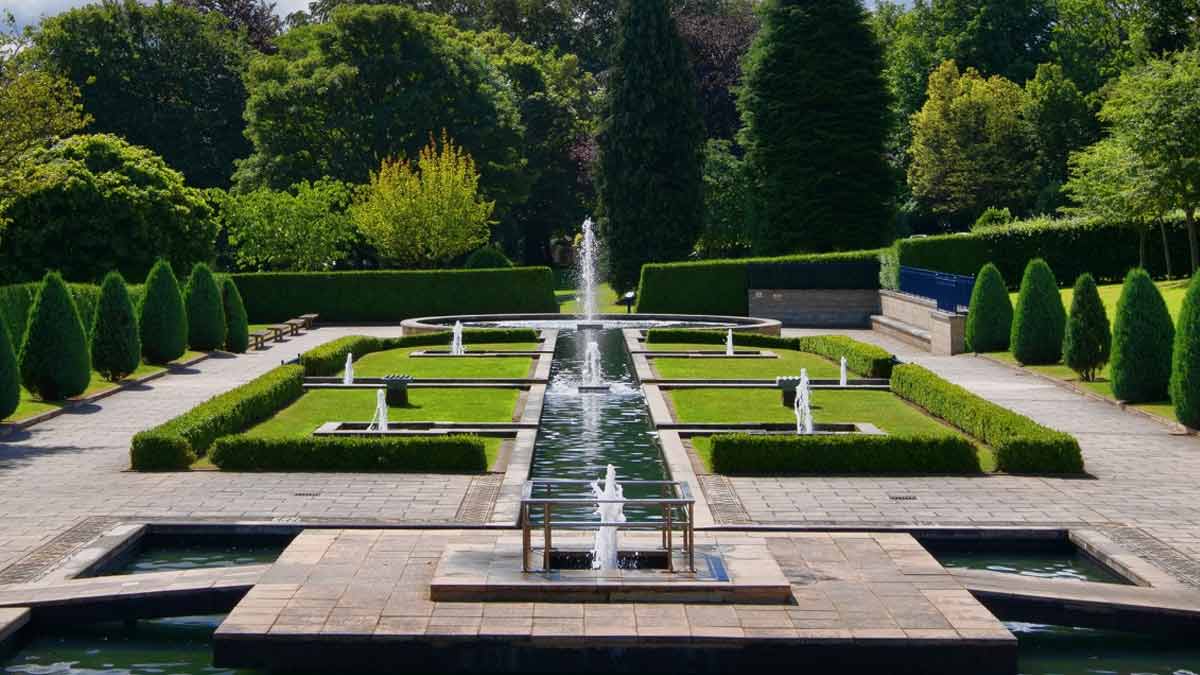 One of Srinagar's most prominent and frequented tourist sites is the Mughal Gardens, which have profoundly changed the face of the Mughal Empire. During their reign, the Mughals began to construct a variety of gardens in Persian design, and the Mughal Gardens are a collection of these gardens. The natural beauty of the place, which is packed with lush green grass and fragrant flowers, is a stress reliever and aesthetically pleasant. Tourists who visit this location take long walks in the garden or sit and absorb the scenery.
Don't miss:Explore The Best Museums In India
5. Thread Gardens, Ooty
The Ooty Thread Garden is a prominent tourist attractionthat displays some of the most stunning and exquisite artificial flowers and plants, all created by the creative hands of skilled craftsmen using just thread. Antony Joseph, the mastermind behind this one-of-a-kind concept, and his 50 skilled and capable assistants have been working nonstop for the past 12 years to create the thread wonders we see today. More than 150 varieties of artificially manufactured flowers are available here, all of which guarantee to stay fresh for a long period.
Do share your thoughts with us on our Facebook page. For more such stories, stay tuned to HerZindagi!