HZ Tried & Tested: Joseph Joseph Multi-Grate Paddle Grater Detailed Review
I started using this multi grater in my kitchen a couple of weeks ago. Read my detailed review of the product.
There are some kitchen tools I can't imagine my life without. After all, cooking is so much fun and easy with the right tools around. No? Among my kitchen must-haves is a grater. You can't really underestimate this kitchen tool. From shredding cheese for your homemade pizza to grating ginger for your special cup of tea, it does it all.
If I talk of graters, let me share that I have invested in almost all of them, the regular handy grater, the box grater with multiple blades. However, I never found that perfect one.
This time, I got my hands on this multi-grate from Joseph Joseph. Did it work for me? Read my detailed review.
Claims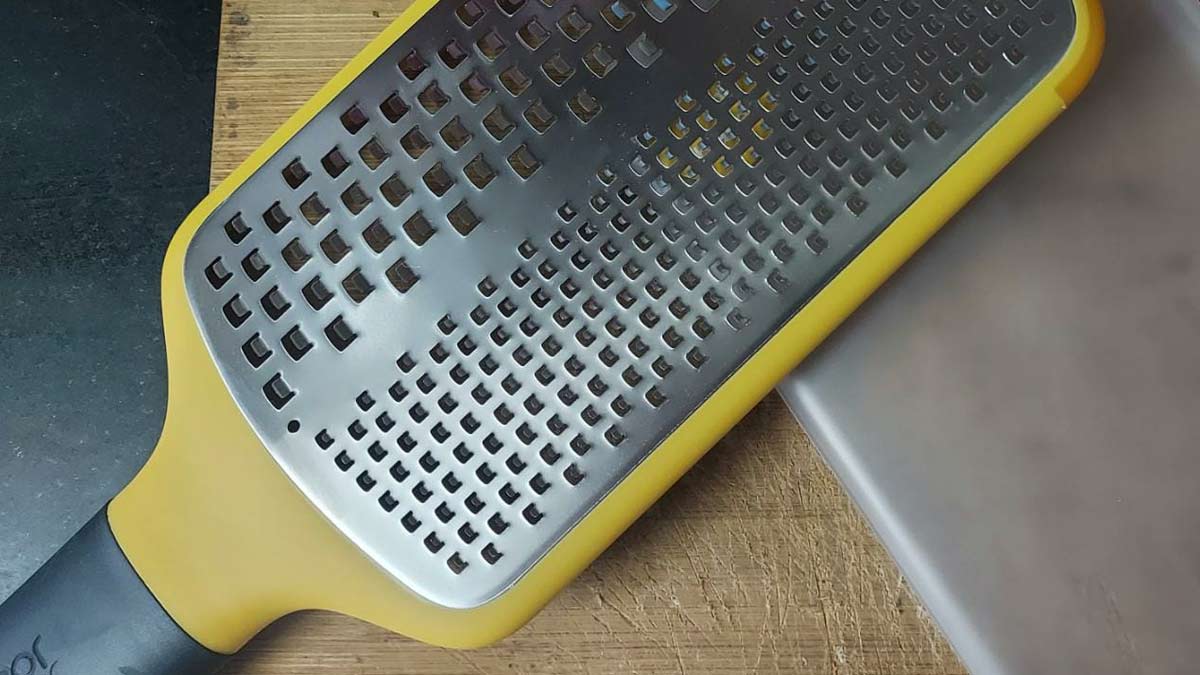 This compact grater features two styles of grating blades in one design, saving valuable drawer space. The coarse blade is ideal for grating firm cheeses and vegetables, whilst the fine blade is perfect for hard cheeses like parmesan and citrus fruits. The paddle design makes it easy to grate directly over plates and the non-slip tip provides extra grip if resting on the worktop whilst grating.
Size And Dimensions
"Height - 26.5 x Width - 10.5 x Depth - 1.8cm (Height - 10½ x Width - 4¼ x Depth - ¾ in) "
Packaging
This multi-grate paddle grater came in plastic packaging. The grater has a plastic covering for safe storage.
Price
INR 1399
Availability
This multi-grate can be purchased online at thinKitchen
My Experience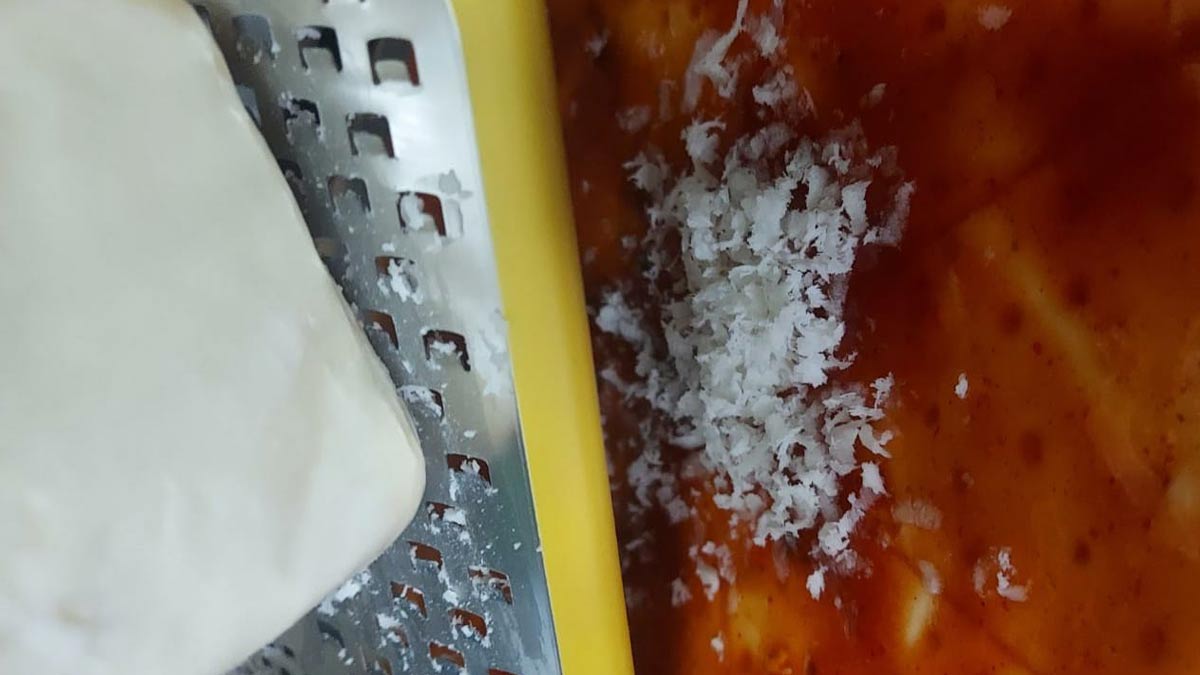 One of the biggest challenges when it comes to using a grater is the tip. When we use the grater in our kitchen on a regular basis, we use it to grate a lot of things and most of the time directly on our plates. It can become quite a difficult task to use them over some plates because the tip is slippery. However, this one comes with a non-slip tip.
Also, there are times when the handle is too delicate or thin to hold and grate things like hard cheeses. That's not the case with this one because it comes with a thick handle. It gives a good, easy grip to hold the grater over any plate and to use for any kind of food.
I find this multi-grate from Joseph Joseph much better than those box graters which occupy a lot of space and also hard to clean. This grater comes with both fine and coarse blades which makes it a win-win combo. Since it is compact, it is easier to wash and store. Talking of storage, I love the fact that it has a protective sheath which promises safe storage and also gives the tool a longer life.
Don't Miss: HZ Tried & Tested: Tupperware Universal Series Stockpot Detailed Review
However, one needs to be alert while washing the multi-grate. If you aren't using a dishwasher, make sure you keep your fingers away from the blades while cleaning. (how to clean tea strainer)
Pros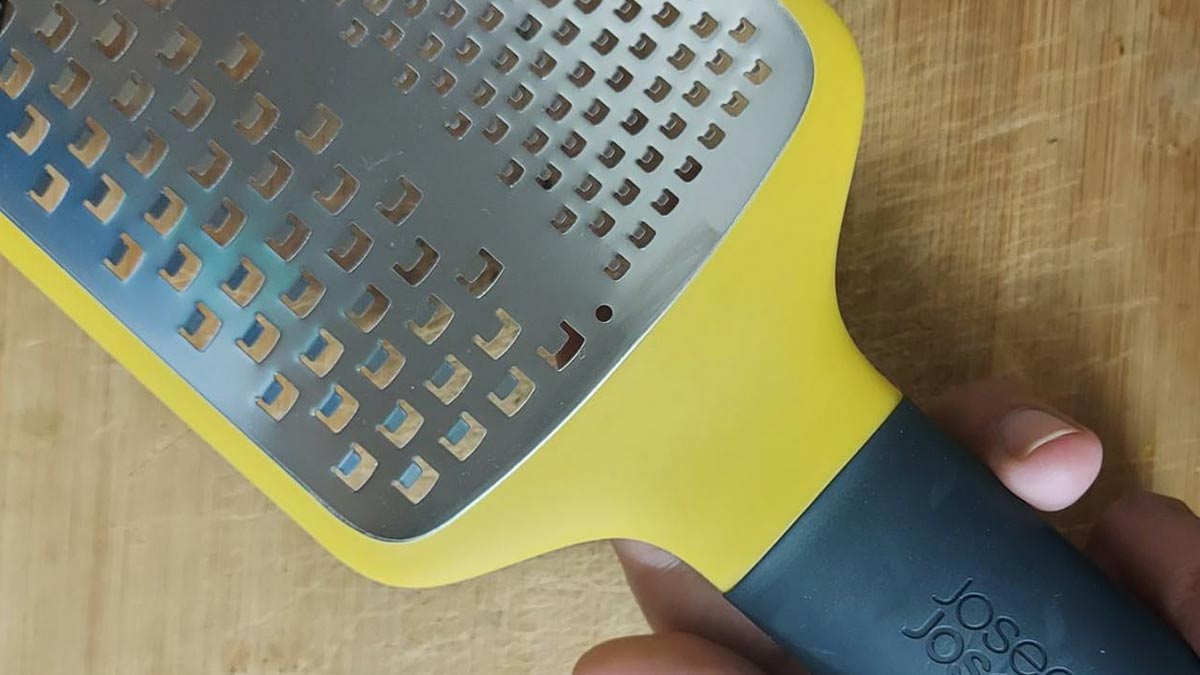 Non slip tip for easy use
Easy-grip handle
Comes with both fine and coarse blades
Compact design
Comes with a protective covering for safe storage
Dishwasher safe
Ideal for grating multiple foods
Cons
Expensive as compared to regular graters
Don't Miss: Online Kitchen Items Under ₹500
Verdict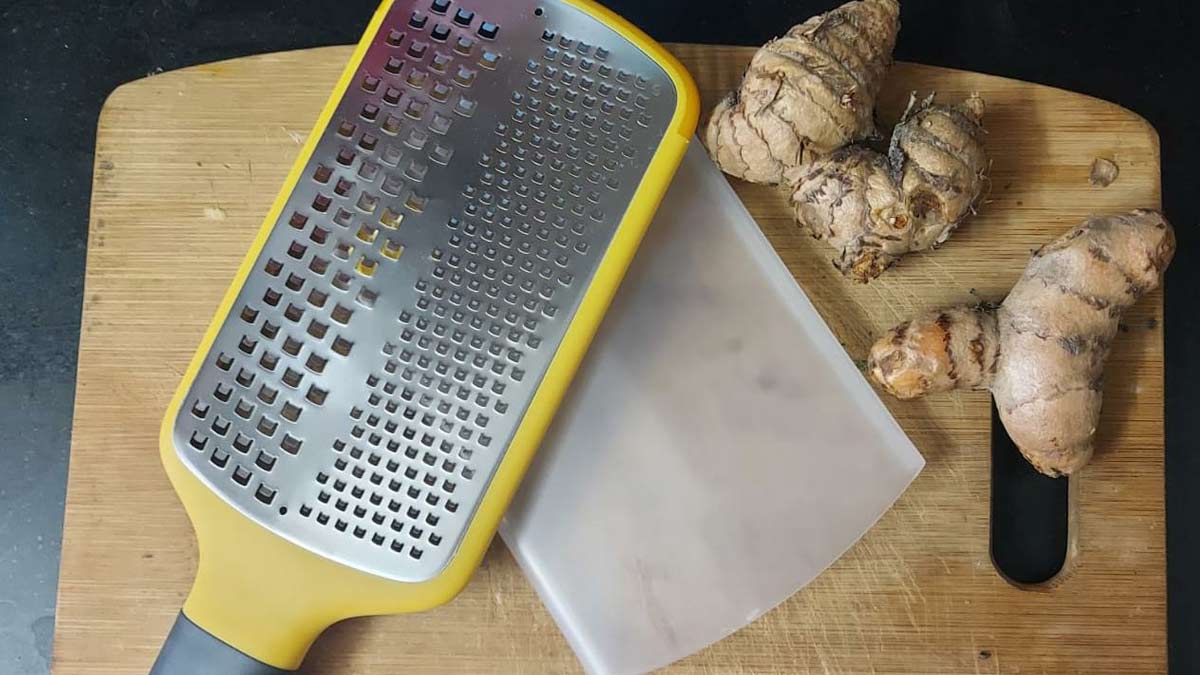 Overall, I am quite impressed with this multi-grate. It is a highly functional kitchen tool. The easy-grip handle and non-slip tip make this grater stand out among all the others I purchased to date. Yes, the price is a little on the expensive side and you might think twice before investing in it. However, I can vouch for this product and say that you surely won't regret it!
Rating
4.5/5
We hope you enjoyed reading this detailed product review. For more such product reviews, stay tuned to HerZindagi.com