Stockpots are great for multipurpose and having one in your kitchen is always a good idea. I got a stockpot from Tupperware universal series recently and have used it a couple of times. Is it easy to handle and safe for cooking? Read on to know how it worked for me.
Claims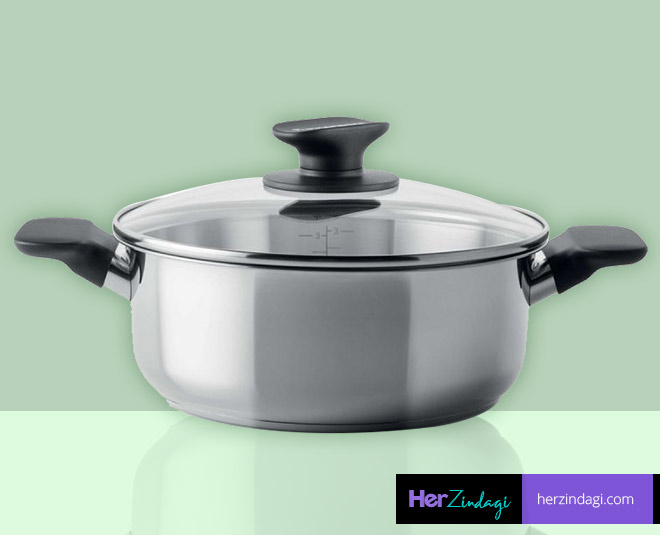 Encapsulated bottom: Three-ply (1 layer of aluminum between 2 layers of stainless steel) makes cookware suitable for all types of stovetops. It prevents warping and ensures that energy is not wasted.
Large Bakelite handles: The large Bakelite handles are designed to be comfortable to grab and give a feeling of safety. They have a soft touch feel.
Glass Cover: The weighted glass cover stops the steam allowing for waterless cooking, the glass allows you to check the contents without lifting the lid.
Calibration: The measure markings makes it easy to measure and add up liquids.
Material and Capacity: The Universal Stockpot is made of stainless steel and has a capacity of 4L
Packaging And Body
The universal series stockpot came in cardboard packaging with the pot and glass cover packed separately. The stockpot has a sturdy, stainless steel body with black coloured large handles. It has a glass cover with a big bakelite handle on the top.
Price
Rs. 5200 for 4l stockpot
My Experience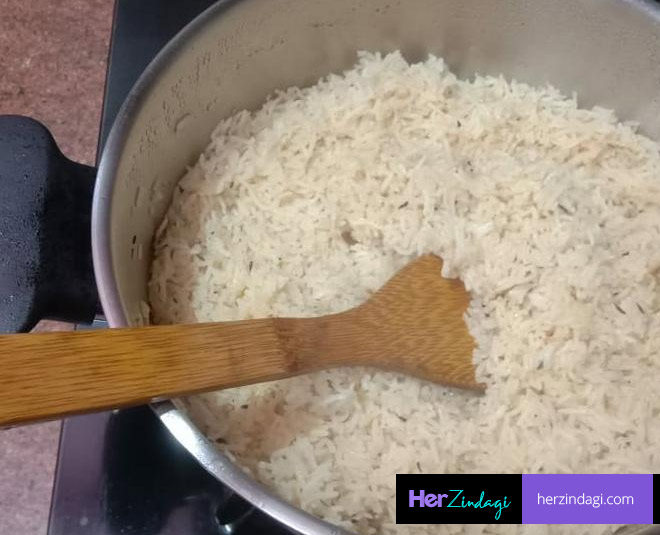 Buying cookware for your home is a tricky task. There are so many things that you need to consider. From the functionality to aesthetic, it can get a bit difficult to get just the perfect product. I took my own sweet time before deciding to buy this stockpot but I can say it was worth it!
To being with, the look and feel of the stockpot are very modern which just beautifully fits into my kitchen. Handling a large pot like this one can look difficult but it wasn't. The big handles on the side and one on the glass cover make the handling so easy. There is measure marking on the inside which is great for making soups or preparations where you need to add liquids.
Don't Miss: Benefits Of Cooking Food In Non-Stick Cookware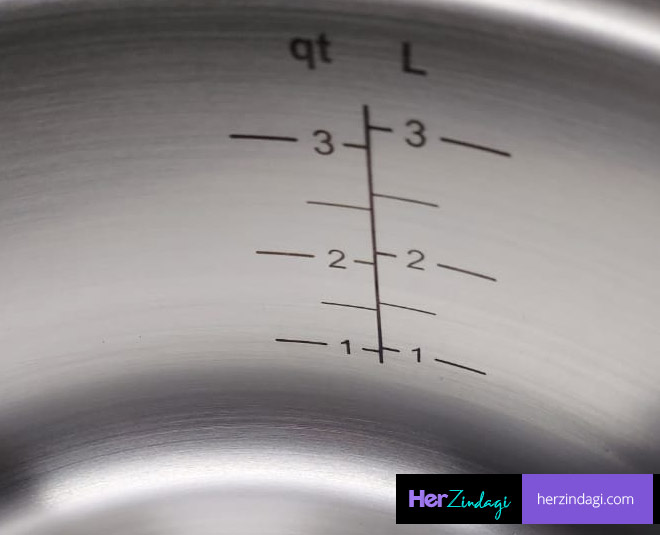 The cookware comes with a tri-ply bottom which ensures even and quick heating. Though ceramic cookware is getting a lot popular these days, I wanted to stick to the traditional stainless steel cookware which is safe and adds no toxins to the food.
I knew this product is something that will end up being in my kitchen for years so the price wasn't a big problem.
Pros
Even and quick heating
Large handles for easy handling
Glass cover
Measure markings inside the pot
Made of stainless steel
Modern design
Cons
None for me
Don't Miss: You Should Never Cook These Foods In An Iron Kadhai Or Pan
Verdict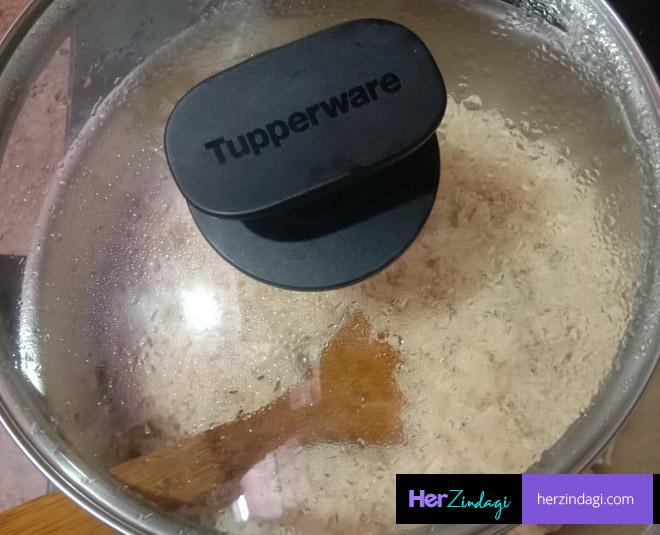 This stockpot can be used not just to make stock or soup but just anything. It comes with a stainless steel body which ensures that my food is completely healthy and has no toxins. The price may look on the high side but I feel it is all worth it when you get such a useful, safe, and durable product.
Rating
5/5
We hope you liked this product review. For more such detailed reviews, stay tuned!
Did you like this article ?