5 Beauty Practices That Will Leave You Feeling Relaxed In No Time
From using a jade roller to getting your hair oiled, these beauty practices are certainly the most relaxing!
After a long day, sitting in front of the mirror and going through your skincare routine step by step is similar to meditation. You may feel yourself loosening up as you moisturise, cleanse, and move on to the next step slowly and carefully. Your body is releasing all that built-up stress from the day.
Experts have stated time and time again that having a scheduled practice at the conclusion of a hard day can benefit both your body and mind. You've come to the right place if you don't have a pattern or practise for releasing stress and worry at the end of a hard day.
Body Spa
Massage your favourite body oil or carrier oil into your skin to moisturise deep inside the cells, soften and brighten the skin, and improve blood circulation by relaxing every muscle. Our bodies require this more than you might imagine to feel energised, revitalised, and at ease after a hard day.
What could be better than immersing your entire body in lukewarm water? You don't have to go to the spa to get that spa-like experience; you can do it at home. It's fine if you don't have access to a bathtub at home. Finish with a hot shower and foot soaks, exfoliators, oils, and dry brushes.
Face Massage
Massage and movements that stimulate the muscles, skin, and lymphatic system are part of facial yoga. Many goods, such as the natural jade roller, ice globes, jade facial massage stone, contouring massage roller, and so on, are available on the market to assist you with this. Face yoga not only improves facial muscle function and blood flow, but it also relieves tension and stress, increasing your mental health.
Hair Oiling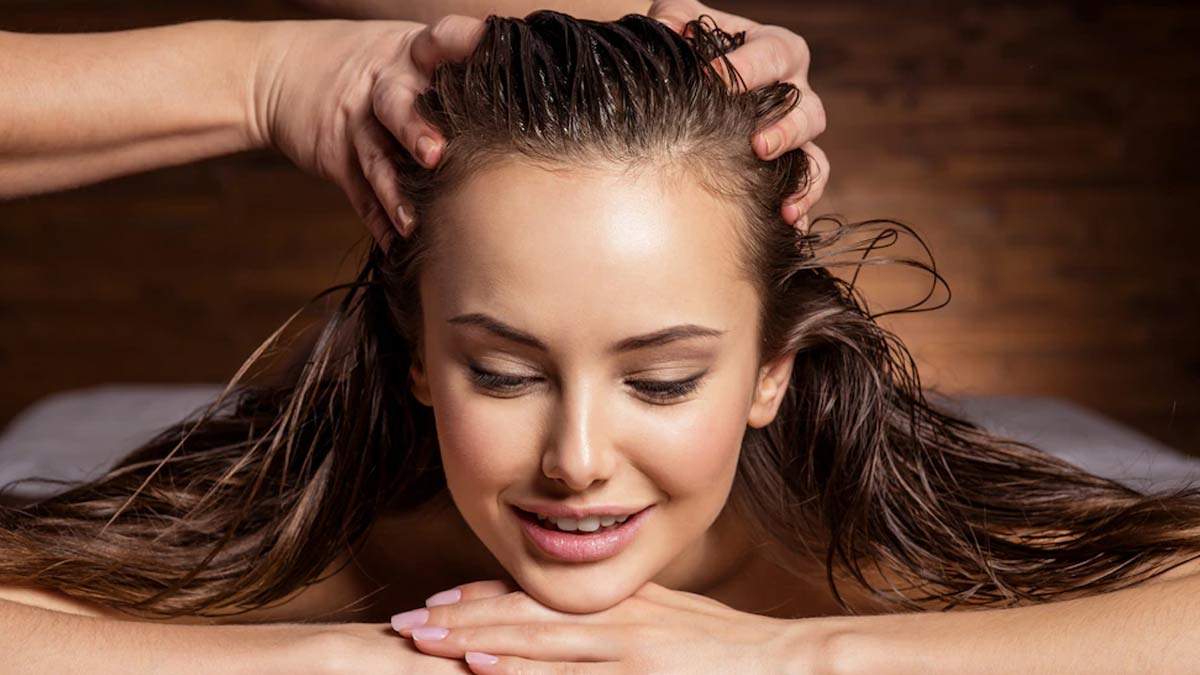 This is a centuries-old ceremony with a long history of traditions and cultures. My mother's oil scalp massage, combined with coffee, is the best treatment for me after a long day at work. Massages with natural oils such as coconut oil, almond oil, olive oil, argan oil, and others can help relieve tension, headaches, and migraines, as well as enhance blood flow and hair condition.
Don't Miss:Shahnaz Husain Shares How To Stay Hydrated During The Monsoons
Sheet Mask
Sheet masks, their popularity, claimed advantages, and demand among beauty aficionados are all well-known to anybody interested in skincare. Do they, however, actually work? If that's the case, how effective are they? While traditional face masks have been around for a long time, sheet masks are relatively new to the market. Sheet masks, as a newcomer to this expanding sector, have received a decent amount of popularity.
However, you'll require thorough treatments created specifically for your skin by a specialist if you have major skin conditions that go beyond dullness and dehydration. Sheet masks are a good choice for a quick spa-like relaxation at home.
Don't Miss:Cannes 2022: Top 6 Deepika Padukone's Makeup Looks That We Would Like To Copy
A Spa-Bath
Don't wait to go to the spa to have that spa-like feeling; do it yourself at home. No, I'm not expecting you to imitate the process at home like a pro, but if you think you can't achieve that level of calm and serenity at home, think again. Include products such as a foot bath, exfoliator, medicinal oils, dry brush, and a hot shower as a finishing touch — joy!
If you wish to share any interesting beauty tips with us, then do let us know by commenting on our Facebook and Instagram page.
Stay tuned to HerZindagi to read more such stories!