Cannes 2022: Top 6 Deepika Padukone's Makeup Looks That We Would Like To Copy
Deepika Padukone was a sight to behold at Cannes 2022. Let's review her top makeup looks!
Have you seen Deepika Padukone at the Cannes Film Festival 2022? She was a member of the jury and stunned us with every look. From wearing sarees to donning studded necklaces, her every appearance was meticulously crafted by a team of designers and style artists.
What took our breath away was her makeup. This time, Deepika gave us major beauty goals starting from dramatic eyeliners to natural makeup looks. Let's see how and when we can copy the diva's beauty tricks to make a statement at a party or gathering.
Smokey Eyes And Nude Lip Colour
Image Courtesy: Deepika Padukone/Instagram
One of the red carpet looks of Deepika Padukone was giving us Veronica vibes from Cocktail. From her dress to her makeup, we were convinced that it was Veronica who was on the red carpet. Deepika's makeup stylist chose black smokey eyes with dense kajal and eye shadow on the lower lash line.
The actress is donning a nude brown colour for her lips. To accentuate her nose and jawline, the artist impeccably blended dark tones of brown contour. This makeup is perfect for a cocktail and bachelorette party. You can tone down contouring around your jawline and nose for a little saturated look.
Black Eye Shadow Blended With Golden
View this post on Instagram
The above look of Deepika Padukone had Ranveer Singh shouting 'Queen'. For this Louis Vuitton couture, Deepika's makeup stylist picked the eye shadow colours from the patterns of the gown. She added a smokey texture around the upper lash line and blended it with dense shimmery golden eye shadow.
The artist chose a shade of brown to match the colour of the actress's lips. The contouring has been kept minimum in this look, but the cheeks have been highlighted. This look can be go-to with any wedding outfit or an official event. If you brighten up the eye shadow, you can copy the makeup for a day event as well.
Neutral Eye Shadow Paired With Red Lipstick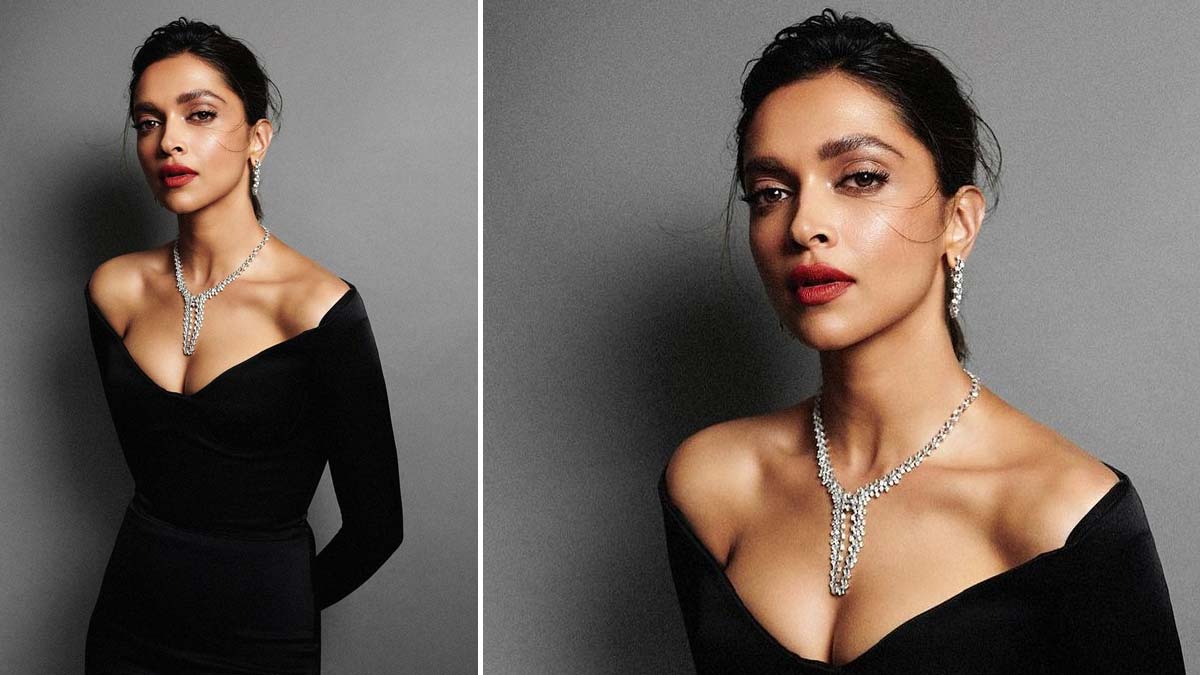 Image Courtesy: Deepika Padukone/Instagram
For another of her Red Carpet appearance at the Cannes Film Festival, Deepika Padukone chose to make her eyebrows a little more dense with the black eyebrow pencil.
The makeup artist used highlighters on her cheeks with a brown base of blush. Since the actress was wearing a black gown, the artist applied red lip colour to brighten her face. Deepika's eye shadow is in a neutral shade. Women can make this an everyday office look minus the fake lashes. It is also a perfect date night look.
Brown Eye Shadow With Light Brown Lipstick
View this post on Instagram
For her last look at the Cannes Film Festival, Deepika Padukone chose to dramatic fusion saree by Abu Jani Sandeep Khosla. To accentuate her feature with an off white ensemble, Deepika's makeup artist chose to apply makeup products in the tones of brown.
The artist applied brown eye shadow mixed with a tint of pink. You can see the same eye shadow applied on the lower lash line to highlight Deepika's eyes. However, the artist painted the actress's lips in rustic brown tones. Her eye corners and cheeks have been highlighted for this appearance. Women can try this makeup for a day outing or casual gathering with friends.
Don't Miss: Deepika Padukone Wore A Maharani Necklace And A Panthere De Cartier Neckpiece
Neutral Makeup With Red Lipstick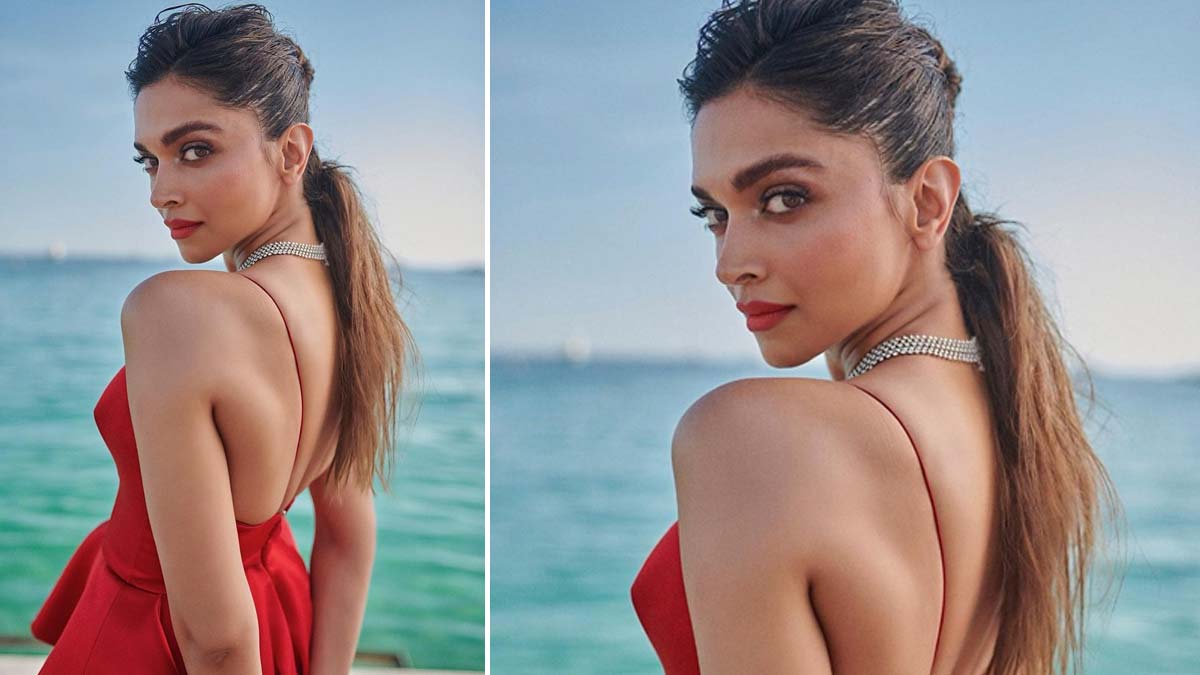 Image Courtesy: Deepika Padukone/Instagram
For this gorgeous Louis Vuitton gown, Deepika's makeup artist chose a natural makeup look. With brown eye shadows, the artist chose red lipstick that amplified the features of the actress.
Don't Miss: Other Action Movies Of Deepika Padukone
The stylist has contoured the jawline and nose. Deepika's cheeks are not highlighted in this look. She is wearing a tint of pink on her cheeks. This combination of makeup is perfect for women going on a date or attending family gatherings.
Dramatic Eye Makeup
View this post on Instagram
The above dramatic eye makeup was one of the looks that left us baffled. If anyone could carry it, for sure, it was Deepika Padukone. Her makeup artist ensures to highlight her eyes by keeping lips in neutral tones and cheeks in a mix of brown and pink. You can make a few edits with this look and try it for a cocktail party.
Stay tuned to HerZindagi for more makeup tips and recommendations!