Mira Kapoor is one of the most celebrated social media influencers. If you follow her on Instagram you know she has a wide variety of content to offer, right from her fitness tips to skincare regime.
Recently, Mira Kapoor took to her Instagram handle and shared a fun 'Get Ready With Me' reel which she called a minute to makeup.
Mira Kapoor's Quick, Minimal Makeup Routine
Mira Kapoor in her post shared, "On most days I like to go makeup-free and when I do get dressed up (counting on my fingers) my makeup is usually minimal. I never wear foundation, and play up my eyes and keep the lips natural and nude - My hunt for the perfect nude is always on, because day or night that's my go-to colour!
View this post on Instagram
A pink pop for healthy cheeks and as for brows, it's usually a comb through with a spoolie and barely-there filling since I keep my brows thick. So it pretty much takes me a minute to get it all done! I struggle with brushes, and my fingers get it done quicker.
How To Do Minimal Makeup Like Mira Kapoor?
If you are someone who likes to take the minimal route when it comes to makeup then follow her quick makeup guide.
Foundation
Mira Kapoor in her post shared that she doesn't wear a foundation. If you think you need coverage on your face then you can use a concealer on the areas required or use a light tinted moisturiser or BB/CC cream. They have a lighter consistency and won't give your face that heavy look. There is also an option to use a tinted powder or compact to give your face an even base.
Eyes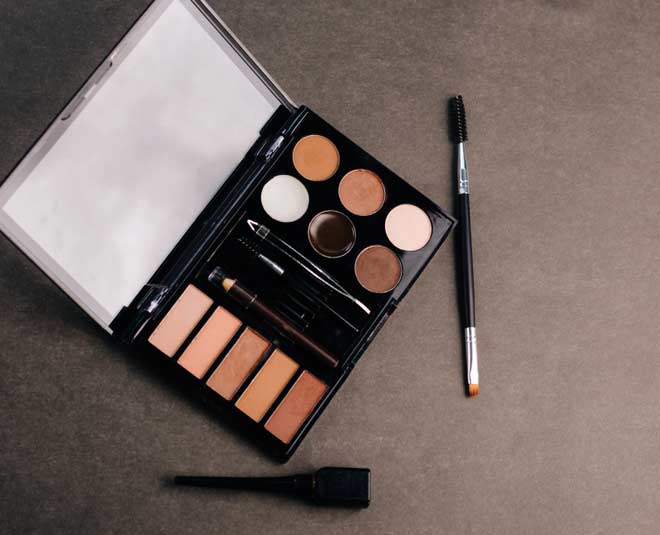 Begin with the eyes, just like Mira. She picked a warm nude eyeshadow palette. You can stick to a matte nude for a day look or a shimmery one for the night. Pick from a light beige hue or something in pink as per your choice. Follow with a dark plum shade just like Mira Kapoor or you can even use a regular black or brown eye pencil or eyeliner. Mira Kapoor kept her eyeliner classic. You can also opt for a winged or graphic eyeliner as per your choice.
Cheeks
Your minimal makeup routine is incomplete without some colour on your cheekbones. Pick a pretty pink or peach shade as per your preference. If you don't wish to use a blush, you can dab some lipstick on the apples of your cheeks with your fingers for that natural colour.
Don't Miss: Mira Rajput Kapoor's 2 Ingredient DIY Glow Pack Works For Real
Lips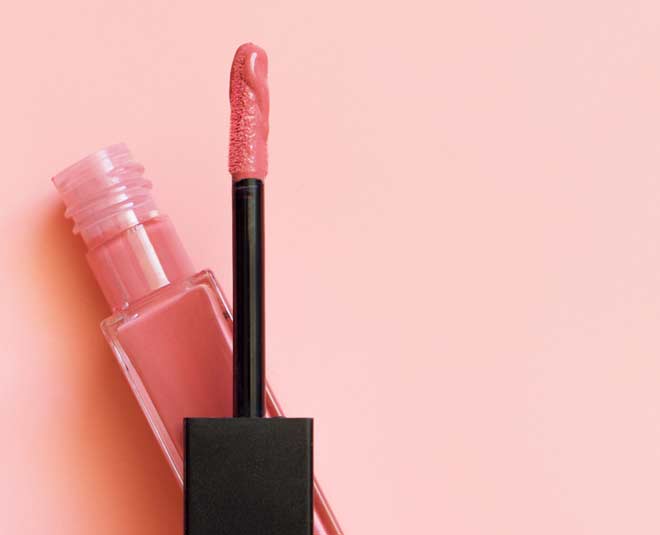 For the lips, Mira Kapoor again picked a very light pink shade. She used a lip pencil as a lipstick and then followed with a lip gloss. There are a variety of nude shades available in the market. You can pick one that works best for your skin complexion. Lip tints are also quite trending these days, you can get one if you like wearing something light.
Don't Miss: Try Mira Kapoor's 3 Favourite Skin DIYs For Healthy, Glowing Skin
Eyebrows
Your makeup is incomplete if you don't do your eyebrows. Thick eyebrows are one of the biggest makeup trends today. You can use an eyeshadow pencil or powder eyeshadow palette. Make sure you don't use a lot of product or you can end up spoiling your look. Use an angular brush to fill in the gaps and using a spoolie, brush your eyebrows upwards.
If you experiment with this minimal makeup routine, don't forget to share your pictures with us on our Facebook page. For more such beauty-related stories, stay tuned!