You might have heard of tons of facial oils, when it comes to skin care. But have you ever heard of Marula Oil? This lightweight oil is suitable for face, hair, nails and what not. The yellow coloured oil is extracted from the fruit of Marula trees which are native to Southern Africa. With a mix of nutty and floral fragrance, marula oil has been used as a natural remedy since years together. Read on to know its benefits, along with its usage on face and hair.
Benefits Of Marula Oil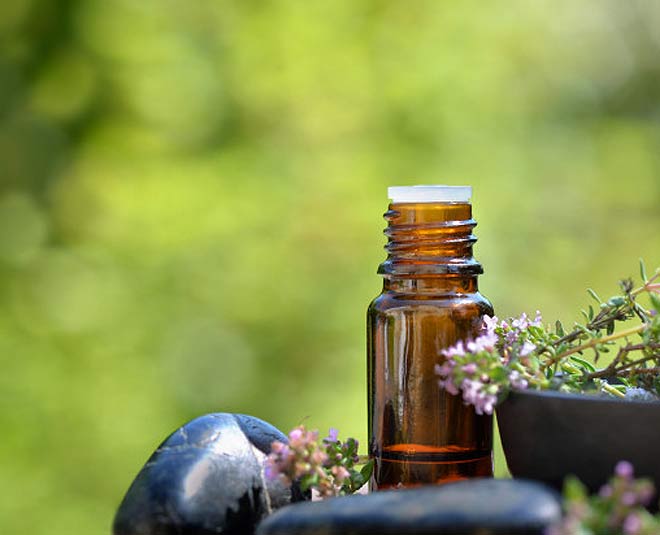 For Dry Skin
To all the people struggling with dry and flaky skin, this is the oil for you. It gets absorbed in the skin quickly and hydrates it well.
Fights Signs Of Ageing
Marula oil will protect your skin from losing its elasticity by restricting the activity of elastase and collagenase. It will help your skin repair, by keeping fine lines, wrinkles and dullness at bay.
For A Healthy Scalp
If you have a dry scalp along with frizzy flyaways, then this oil is here for your rescue. Its antimicrobial properties will heal an itchy scalp, while its non-greasy formula will hydrate your locks, without making them sticky.
For Brittle Nails
Chapped nails around the skin, along with sensitive nails can be painful to deal with. If applied regularly, marula oil can not only heal your skin but also make your nails stronger.
How To Use Marula Oil For Face
Marula oil can be easily used as a day cream or a night cream for face. You can also use it as a primer before applying makeup. Just pour a few drops of marula oil on your palm, rub it and pat it all over your face. Gently dab it on your face to let your skin absorb it. It is also an effective remedy to treat stretch marks on the body. You can also get a marula oil infused body lotion to moisturise your arms and legs.
Don't Miss: Recipes To Make Your Own Body Washes Using Essential Oils
How To Use Marula Oil For Hair
You can use marula oil in your hair care routine as well. Just add 3-4 drops to your shampoo or conditioner and apply it to your hair. You can also invest in marula oil infused hair care products which can help you treat the issue of dryness. If you often use hot hair styling tools, then marula oil can be used prior to it; which will act as an amazing heat protectant.
Don't Miss: Heal Dry Skin With This Korean Skincare Regime!
Safety Precautions To Be Taken
Before applying marula oil you need to ensure that your skin doesn't react to nut based oil. In order to check for any allergic reaction, just pour 2-3 drops of marula oil on your inner forearm and tap it gently. Wait for at least 24 hours. If your skin develops rashes, redness or starts itching, then you must avoid using this oil at any cost. Marula oil must be used in moderation. Keep it away from eyes and contact a dermatologist in case of any side effects.
So, try this nourishing marula oil which will suit both hair and skin; to get a glowing skin, along with shiny locks.
For more such hair care and skin care tips, stay tuned to HerZindagi.com