All our favourite Bollywood divas are making the most of this quarantine period by indulging in some self care and also giving a sneak peek into their pampering sessions. Kareena Kapoor Khan who joined social media some time back has been sharing a lot of her pictures on Instagram all this while.
Kareena Kapoor Khan is clearly taking skin care too seriously these days. Some time back, she took to her Instagram and shared a list of her summer essentials. She wrote, "Summer essentials: Messy bun, Kaftan and homemade masks ✅ PS: Thank you @nishsareen for the best face pack ever ☺️ #HotMess #HomemadeMasks #KaftanSeries." Well, it is Kareena Kapoor's 40th birthday and if you are a fan of this diva, no better way than treating your skin with her favourite mask.
Clearly, Bebo is enjoying this quarantine break and making the most of it by pampering her skin. The actress has also been sharing makeup-free pictures of herself and you can't miss the glow!
Ever since she first shared a picture of herself wearing a homemade face pack, we have been wondering what's the secret recipe for it. Well, Kareena Kapoor Khan has been getting the recipe from Nisha Sareen.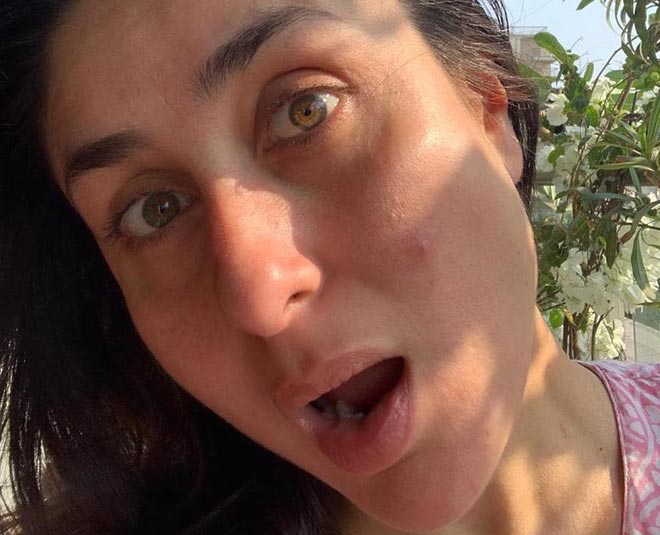 Nisha Sareen took to her Instagram handle and shared a picture of Kareena Kapoor flaunting her million dollar smile in her homemade face pack. She captioned her post with the easy recipe of the face pack. She wrote, Thank you @kareenakapoorkhan for using and loving the pack. For all those who are wondering about the ingredients....it's a simple recipe ... 2 tbs of sandalwood 2 drops of vitamin E Pinch of turmeric Tie the ingredients together with milk. Leave on for 20 mins. Your skin will feel super clean, soft and hell ya.... you will GLOW. P.S - Watch this space for more masks."
Don't Miss: Kareena Kapoor Calls Homemade Masks A Summer Essential, Here Is Why You Should Use It Too
Why This Mask Works For Real?
The 4 ingredients used in this homemade face pack are completely natural and have no side effects on the skin. Let's quickly take you through the benefits of using these ingredients on your skin. Read on.
Sandalwood Powder
Sandalwood or Chandan is one of the most popular beauty ingredients. It is also known for its medicinal properties. Sandalwood has some amazing benefits for the skin.
Chandan helps in removing suntan. It soothes sunburns.
Due to its anti-inflammatory properties, sandalwood can calm the burning sensation caused in skin due to skin burn or acne.
Sandalwood helps in preventing pimples, acne.
It is helpful in removing dark spots and blackheads.
Vitamin E
Vitamin E is believed to be another great ingredient for your skin. It is packed with antioxidants that protect your skin from UV damage. They also protect your skin from the damage caused due to free radicals. It also has moisturising properties that keep your skin healthy and hydrated.
Don't Miss: Mira Kapoor's Shared Her Face Scrub Recipe And It Works Like Magic, I Tried It And You Should Too
Turmeric
Turmeric or haldi has always been a part of Indian kitchens. However, many still don't know that it can do wonders for your skin.
Turmeric has antioxidants that help in delaying the signs of ageing.
Haldi has anti-inflammatory properties that calm your skin. It is extremely beneficial for those with acne-prone skin.
Turmeric also helps in soothing skin burns.
Haldi helps in restoring the natural glow of your skin. It makes your skin even.
Milk
Milk is packed with healthy vitamins, proteins which are great for your skin health.
Milk keeps your skin healthy and soft by treating all the dryness.
Milk has vitamin D which increased collagen production and makes your skin glow.
Applying milk on your face helps in treating your uneven skin tone and makes your skin bright.
Milk fights the free radicals which lead to skin ageing in the skin and keep your skin young.
Now that you have Bebo's secret face pack recipe, why don't you try it? Do share the results with us!
For more stories around celebrity beauty secrets, stay tuned to HerZindagi.