We are glad our favourite Kareena Kapoor Khan is now on social media. All this while we have been missing her but her Instagram game is a treat for all. She is now super active on her handle and keeps giving us a sneak peek into her everyday quarantine routine. She has been keeping her face off makeup while she is at home.
Sometime back she shared a picture of herself with a face mask on. She wrote, "Summer essentials: Messy bun, Kaftan and homemade masks ✅ PS: Thank you @nishsareen for the best face pack ever ☺️ #HotMess #HomemadeMasks #KaftanSeries."
Kareena Kapoor is utilising thisquarantine time to pamper her skin. Summer is the time to pay a lot of attention to the skin and if you haven't been giving it the importance you should then take some inspiration from Bebo.
Why Use Homemade Face Masks This Season?
1. Face masks hydrate your skin and heal your skin. Applying a face mask not only helps you moisturise your skin but it also helps you get rid of any skin problems.
2. The best part about preparing a face mask at home is that you can make it for any skin type, be it normal, dry, oily, or acne-prone skin.
3. Homemade masks are free from any chemicals. You prepare it on your own and you know what all is going in. If you use natural ingredients, you know there would be no side effects on your skin.
4. Also, masks prepared at home require just a few ingredients which are usually available at your home. You just mix them together and your mask is ready. Homemade masks are easy to make and inexpensive!
5. Your skin looks dirty and dull when your skin pores get filled up with dirt and oil. Using a homemade face mask helps you unclog the pores. It cleans the dirt and oil from your face.
6. Applying a mask on your face is like giving your face a quick spa. It relaxes your skin.
Don't Miss: Kareena Kapoor Khan Sports No Drip Sheet Mask That Costs Just Rs 490!
7. Face masks improve the overall tone and texture of your skin.
8. If you have skin issues like redness, acne, irritated skin then applying a mask can help you treat your skin. Homemade masks calm down your skin and keep any skin issues at bay.
9. Face masks help you clean your skin, they remove all the impurities from your skin.
Don't Miss: Throwback: Here Is What Kareena Kapoor Said On Being Stuck With Saif And Shahid In A Lift
10. By hydrating your skin, face masks help prevent dryness.
View this post on Instagram
Coming back to Bebo, along with using homemade masks, she is soaking in some sun as well. She recently shared a sun-kissed selfie on her Instagram. She captioned it, "Because eye-shadow is too mainstream."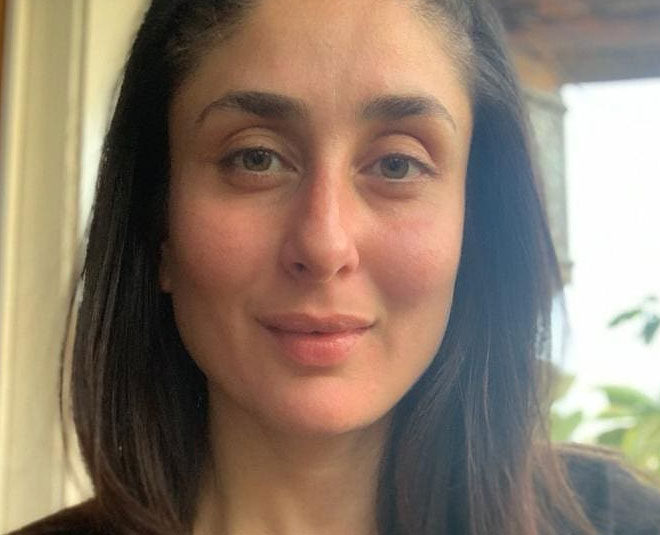 Soaking in some sunshine can help you get a healthy glow. Yes, exposing your skin to the sun for too long can be harmful but it doesn't hurt if you do it for a while.
We are loving Kareena Kapoor's skincare routine and can't wait to follow it. You can prepare a variety of face masks at home, depending on your skin type and skin issues.
On the work front, Kareena Kapoor was last seen in Angrezi Medium this year. The movie also starred the late Irrfan Khan and Radhika Madan. Kareena Kapoor Khan will be next seen in Laal Singh Chaddha opposite Aamir Khan and Karan Johar's Takht.