Thanks to our busy work schedules, none of us really has the time to pay attention to our hair. The result? Dry, dull looking tresses and numerous hair issues like hair fall, itchiness, dandruff, hair loss among others.
Taking care of our hair isn't easy. There is a wide variety of hair care products available in the market but not all of us get good results. Getting back our healthy, thick, and shiny hair seems like a dream. No?
Well, if you want your hair to get back its natural shine and volume, it is time you start pampering them. How? An easy way to do it is by doing the hot towel treatment.
What Is Hot Towel Treatment?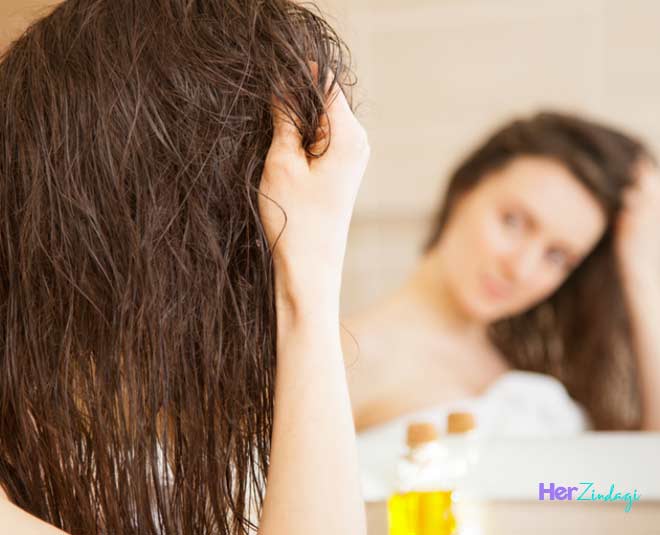 This hair treatment is quite popular these days, for it is completely natural and benefits your tresses in many ways. It is a simple process where your hair is first conditioned with a combination of oils and then covered with a hot towel which helps steam your hair.
When this hot towel is used over your hair, the oils penetrate deeply into the scalp, making your hair healthier, softer.
How To Do Hot Towel Treatment At Home?
Ingredients Required
Coconut Oil
Almond Oil
Castor Oil
Vitamin E Capsule
Hot Water
Towel
Directions
In a bowl, add coconut oil, castor oil, and almond oil in equal quantities. Add 1 capsule of vitamin E to it and mix well.
In a pan, add some water and heat.
Dip your towel in the water. Turn off the flame.
Apply the oil from the scalp to the tips.
Wrap your hair using a hot towel. Keep for 30 minutes.
Tie your hair in a braid or a ponytail.
Wash your hair using a mild shampoo.
Things To Keep In Mind While Doing Hot Towel Treatment
Make sure you don't heat the towel just too much or you can end up hurting yourself.
If you think any of these oils don't work for your hair type then you can switch with the one that works for your hair type.
This hot towel treatment can be done twice a week.
Don't Miss: 4 DIY Hair Rinses For Soft And Smooth Hair
Benefits Of Doing Hot Towel Treatment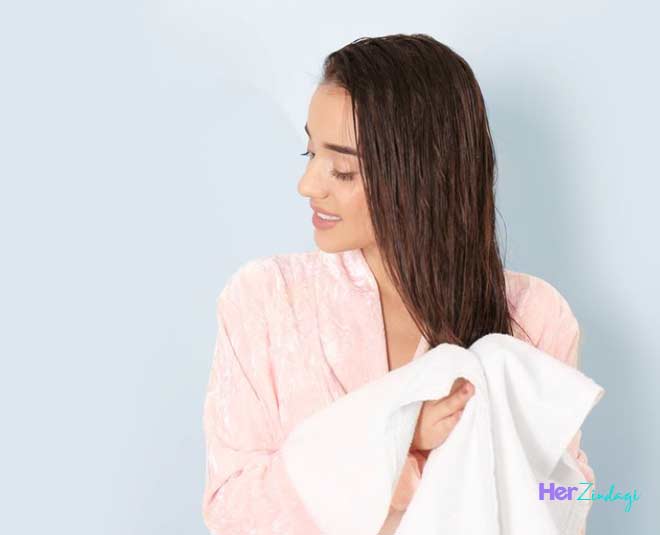 Steaming your hair with a hot towel will help you open up the hair follicles. This will make the hair oil reach deeply into the scalp and promote hair growth.
Using the hot towel treatment will help you remove any build up on your scalp.
If you have dry hair, doing this hot towel treatment will help hydrate your scalp and give you softer, smoother hair.
Hot towel treatment helps unclog the pores of the scalp and release the harmful toxins that prevent hair growth and lead to other hair issues like hair fall, dandruff among others.
This treatment is a must for women with dry and dull hair because it helps the oil reach the roots which nourish hair deeply and gives you thick, healthy hair.
Vitamin E works as a natural moisturiser for your hair. When mixed with the oils (almond, coconut and castor oil), it works even better. The combination strengthens the roots of your hair and keeps hair problems at bay.
The hot towel treatment also helps increase the product absorption by the scalp.
We hope this guide helps you pamper your hair at home. For more such beauty related stories, stay tuned!