It isn't really easy to keep our hair frizz-free, detangled, and manageable all the time. If you are blessed with naturally frizzy and fine hair like me, you know the struggle. Every time you wash your hair and step out of the shower, your hair starts to get dry and rough. Even slathering your hair with conditioner doesn't help.
I even tried a lot of pre-shampoo masks to keep my hair in place and manageable. However, none of them worked for my tresses. That's when my mom told me to take the natural route. Its been a few months that I have completely stopped using such hair care products and switched to natural, home remedies.
I tried and tested a couple of pre-shampoo hair masks and some of them have really given me good results. So, I thought of sharing 3 of my all time favourite pre-shampoo, homemade hair masks that give me smooth, shiny hair. Read on.
Banana, Olive Oil, And Honey Hair Mask
Honestly, I am not a fan of bananas. I had my doubts when my mom first made this hair mask for me. However, the results were magic, and ever since then, I have been using this one at least once a month.
Ingredients Required
1 Banana
1 Tsp Honey
1 Tsp Olive Oil
Directions
In a blender, add banana slices. Mash to get a pulpy consistency. Pour it into a bowl. Add honey and olive oil and mix well. Applying this hair mask isn't easy because it has a very flowy consistency. Using a brush or your fingertips, apply the mask all over your hair. Start from the roots and go to the ends. You can wear a shower cap to prevent it from dripping here and there.
Keep this hair mask on for at least 20-30 minutes and then wash. Now there is one thing that you might not like about this hair mask and that is the banana leftovers in your hair. Yes, some particles of banana will get stuck in your hair after you use this hair mask but don't worry. As your hair dries out, use a wide-tooth comb and brush your tresses to remove any leftovers.
Egg Hair Mask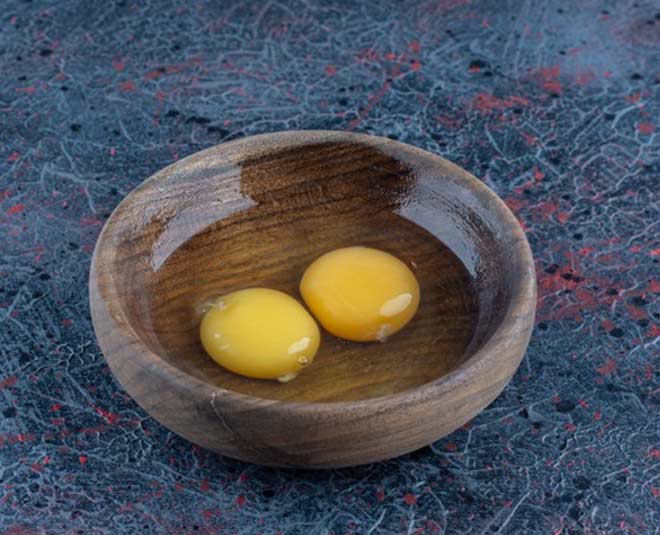 If you don't have an issue applying eggs to your hair, this is one of the easiest masks you can use for soft, smooth hair. Eggs nourish your hair with much-required protein and make them softer, shinier. (egg hair packs for different hair types)
Ingredients Required
Directions
In a bowl, break 2 eggs and whisk. Using a hair brush, apply it from the roots to the ends. Wear a shower cap. Keep this hair mask for 30 minutes and wash with lukewarm water.
Don't Miss: Malai Hair Masks DIY To Combat Dandruff, Frizzy, Dry Hair
Curd, Honey, And Coconut Oil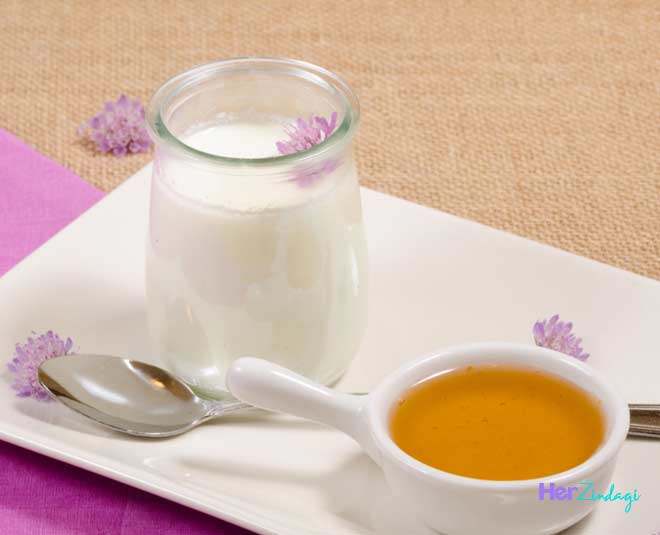 All the three ingredients - curd, honey, and coconut oil, as you know are believed to be super amazing for your hair. If you have rough and tangled hair like me, you should definitely try this one.
Ingredients Required
1 Tsp Honey
1 Tsp Coconut Oil
1 Tbsp Curd Or Dahi
Directions
In a bowl, add all the ingredients and mix well. Apply this hair mask all over your hair from the roots to the ends. Keep it for 15-20 minutes and then wash.
Don't Miss: Make Aloe Vera Oil For Long Hair At Home Using Just 2 Ingredients
These hair masks can be used once a week for best results. Though they are all-natural, homemade hair masks, remember that they might not work for your hair type. You can work on the ingredients according to your hair type or issues to get the desired results.
If you try any of these hair masks, share your experience with us on our Facebook page. For more such stories, stay tuned to HerZindagi.com