The chilly winters bring along so many skin issues, especially dryness. Dryness further leads to a lot of other skin related problems like itching, redness, breakouts among others. Not just the weather, there are so many more things that contribute to skin dryness.
Some common causes of skin dryness can be the usage of room heaters, wrong skin care products among others. To prevent your skin from drying this season, here are a few home remedies you can try.
Use Coconut Oil
Is your regular moisturiser not keeping your skin hydrated enough? It is best to switch to organic coconut oil. Coconut oil has moisturising properties and fatty acids which keep your face soft and smooth for longer. The best way of using coconut oil for dry skin is by massaging it on your face for 5 minutes before going to sleep or first thing in the morning. Leave it overnight or for an hour and then wash. Coconut oil will give you soft, moisturised skin.
Try Milk Powder Face Pack
Milk powder works like a good moisturiser for your face. It has amino acids and fats which keep the skin soft and smooth. In a bowl, add 2 tsp of milk powder, 1 tsp honey, a pinch of turmeric, and some water. Mix well and make a paste. Apply this on your face, keep it for a few minutes and then wash. This is beneficial for those having dry patches on their face.
Don't Miss: Here Is Why You Shouldn't Skip Using A Moisturiser
Soothe Skin With Avocado Mask
This one is a natural way to soothe irritated, dry skin. Puree half an avocado and mix with 1 tsp of olive oil and 1 tsp of honey. Mix well and apply this mask all over your face. Keep it for 15 minutes and then wash. This mask helps in keeping your skin soft and smooth.
Don't Miss: Heal Dry Skin With This Korean Skincare Regime!
Apply Aloe Vera Gel
Aloe vera is great for your skin. It has anti-inflammatory properties that keep your skin healthy from the inside. Aloe vera improves skin elasticity and makes it smooth. From a fresh aloe vera plant, extract some gel. Apply this aloe vera gel all over your face and neck. You can keep it overnight and then wash your face the next morning.
Use Honey And Cinnamon Face Mask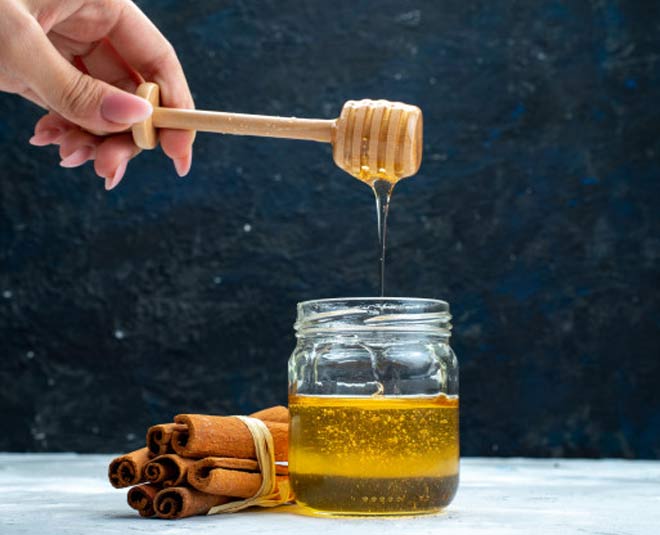 Both the ingredients - honey and cinnamon are great for your skin. Honey works like a natural moisturiser for your skin. Cinnamon on the other hand has antibacterial, antifungal properties that prevent the skin from drying. In a bowl, add 2 tbsp of honey and 1/2 tsp of cinnamon powder, mix well. Apply this mix on your face and neck for 15 minutes and then wash. This face pack keeps your skin moisturised for long.
Apply Milk
Milk has lactic acid which is great for the skin. It helps in hydrating your dry skin and keeps it soft and smooth. One of the best ways of using milk is by applying it directly to the face and neck using a cotton ball. You can also add a pinch of turmeric to the milk and then apply it. Keep it on your face for a few minutes, let it dry, and then wash with normal water.
Though these home remedies are completely natural, it is best to do a patch test on your hand before using the product directly on your face. For more such skincare related tips, stay tuned to HerZindagi.com