Ditch your usual skin care routine and switch to an all natural one. Coconut oil is known for its skin benefits. A more natural and pure way to use it, is by adopting cold pressed coconut oil. This type of oil is unbleached and unrefined, which gives you coconut oil with all the nutrients intact. It is widely used for both cooking and beauty purposes. Here are some ways to include cold pressed coconut oil in your beauty routine and make your skin glow from within.
Oatmeal And Coconut Oil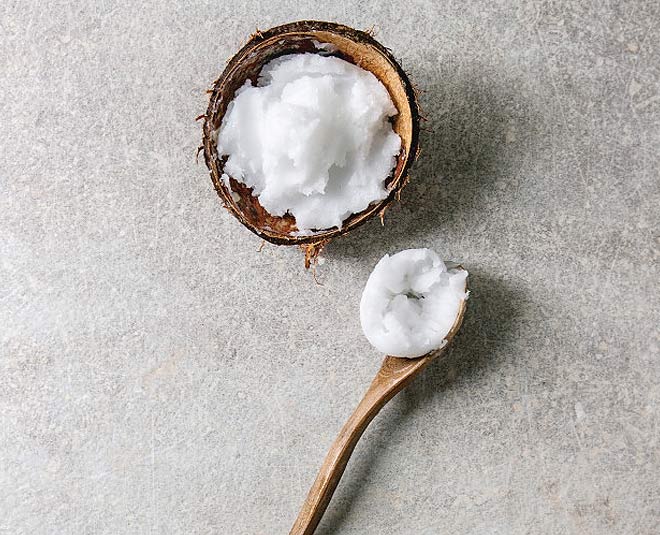 If you have an acne prone skin and experience breakouts every now and then, this is the remedy for you. With its antibacterial properties, cold pressed coconut oil will cure acne, while oatmeal will restore the natural PH levels in your skin.
Ingredients required: 1 tbsp cold pressed coconut oil. 2 tbsp oats, 2 tbsp cucumber puree and water.
Steps to make the mask-
Step 1- Start by mixing oats and cucumber puree together.
Step 2- Add 1-2 tbsp of water, if the mixture is too thick.
Step 3- Now add melted coconut oil and combine everything together.
Step 4- Use an applicator to evenly apply the mask all over your face.
Step 5- Let it sit for about 15-20 minutes and then wash off.
Step 6- Gently massage in circular motions while washing off your face.
Make sure you don't scrub harshly, as the roughness of oatmeal might harm your face. After washing, the coconut oil will leave a natural moisturising effect on your face.
Don't Miss: Mira Kapoor Shares Her Day And Night Skincare Routine On Instagram
Turmeric And Coconut Oil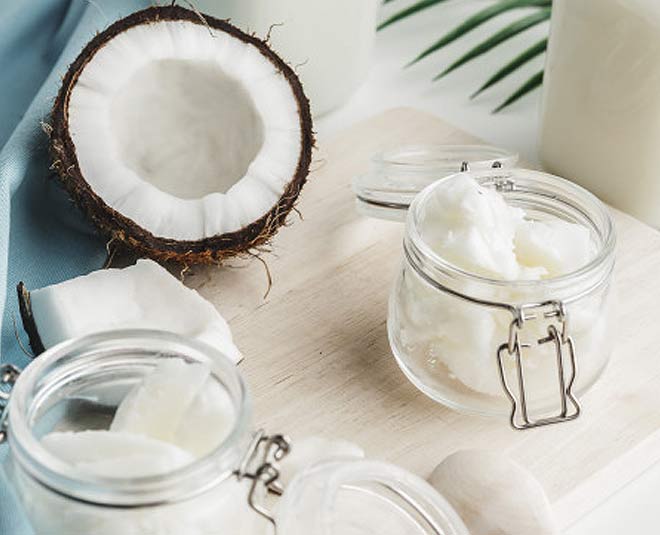 Tanning and discolouration of the skin are part & parcel of the summer season. It not only makes your skin look dull but also leads to an uneven tone. Use this mask on your face, arms or legs and remove tanning effectively.
Ingredients required: 2-3 tbsp cold pressed coconut oil, 1 tsp turmeric, 2 tbsp gram flour.
Steps to make the mask-
Step 1- Take 1 tsp turmeric in a bowl and mix 2 tbsp besan (gram flour) in it.
Step 2- Now add 2-3 tbsp coconut oil, depending on the consistency you want.
Step 3- Mix to form a paste of spreadable consistency.
Step 4- Now apply it on your face, arms or wherever you are tanned.
Step 5- Let it sit for 15 minutes and then wash with cold water.
As the cold pressed coconut oil provides a natural moisturisation, you can skip using a face cream.
Don't Miss: Want Smooth And Radiant Skin? Try 5 All-Natural DIY Body Wash
Honey And Coconut Oil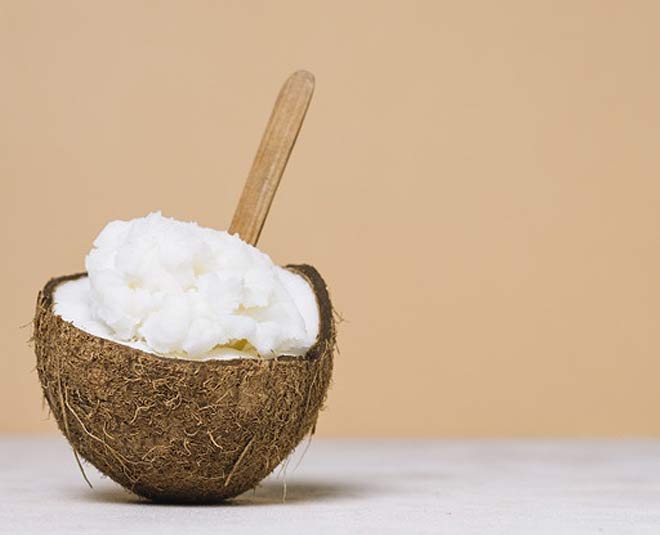 With its detoxifying properties, honey will boost the glow of your skin, while getting rid of gunk.
Ingredients required: 1 tbsp cold pressed coconut oil, 2 tbsp honey, 1 tbsp green tea leaves and a few drops of lemon.
Steps to make the mask-
Step 1- Mix honey, coconut oil and lemon juice in a bowl.
Step 2- Add green tea leaves to thicken the paste a bit.
Step 3- Apply it all over your face and leave for 15 minutes.
Step 4- While washing off with water, gently massage your face. Pat dry with a soft towel.
Lemon will lighten your skin, while green tea leaves will calm down irritated skin.
So, try these nourishing face packs and pamper your skin with cold pressed coconut oil.
For more such skincare and beauty tips, stay tuned to HerZindagi.com