Makeup and sweat aren't good friends! Well, summer is just here and we are sure all you makeup lovers would have started to get nightmares about your makeup getting melted in the middle of an event.
Let's be honest, so many of us have experienced this especially during the summer season. (It's worse for those with oily skin)
Have you suffered from it all even after so many attempts to doing sweatproof makeup? Yes, it can happen if you went wrong with even one single product. Worry not! Here we have a quick guide for you that will help you prevent your makeup from melting in this scorching summer. Read on.
Follow The CTM Routine
Your makeup won't stay for long if you don't cleanse, tone, and moisturise your face well. This 3-step routine helps you set the base for your face. Cleanse with a gentle face wash according to your skin type. If you have oily skin, go for a face wash which soaks the extra oil on your skin. Pat dry with a towel and then spritz some toner. Finish off with a thin layer of moisturiser.
Use Some Ice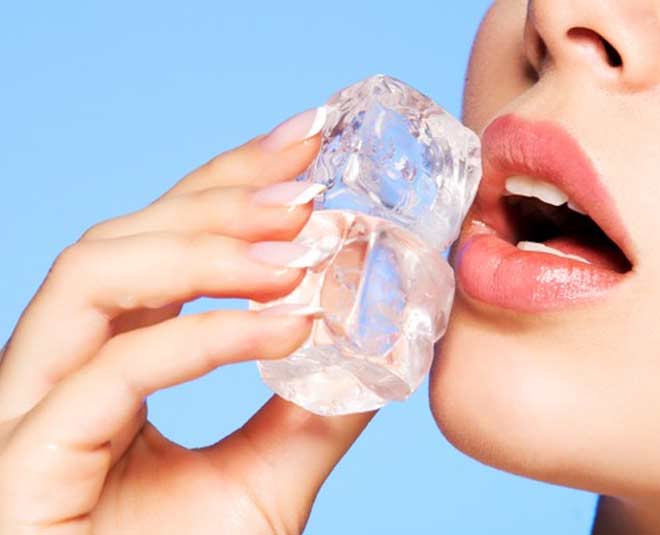 This is a tried and tested technique and I can vouch for it. Take an ice roller (ice roller benefits) or an ice cube and gently massage it over your face. Remember to wrap an ice cube in a towel or napkin and then rub it through your face and neck. Pat dry.
This will help in cooling down your skin and close the open pores, further preventing the secretion of oil.
Don't Skip A Primer
A primer not only helps you create a smooth base for your makeup products but also prevents your skin from sweating, thus, helps hold your makeup for longer. Apply a thin layer of primer on your face, let it sit for a minute, and then begin with your makeup.
Carry Blotting Sheets
A lot of us start to sweat around the T zone first and there are high chances that our makeup starts to melt from these areas. Keep oil blotting sheets handy and dab the area around the nose, chin, or areas that tend to sweat more. This will help prevent shine in these areas.
Don't Miss: 5 Steps To Achieving A Flawless Makeup Base
Always Use A Finishing Spray
There is a reason why setting sprays or finishing sprays are getting so much love these days. A single spritz can help you hold your makeup for long.
Don't Miss: 8 Quick Makeup Tips For Makeup Beginners
Try To Keep It Light
The hot summers do make everyone sweat and it is best to wear fewer layers on your face unless required. Stick to a thin base, go for lighter coverage and use minimum products if it is possible. If you want light coverage, wear sunscreen, primer, and compact powder. You can finish off with some mascara and lipstick. If you are heading for an event and want to wear heavy makeup, follow all the above-mentioned steps for flawless, long-lasting makeup. A lot of women suffer from the issue of the foundation cracking or melting around the forehead and nose area. Make sure you pick a long lasting formula and something that doesn't feel too heavy on the skin.
For the summer season, go for powdered makeup products as they don't make your face look oily or sticky. Avoid going for creamy or stick formulas which can make your face sweat in the scorching heat.
For more such beauty-related tips, stay tuned!