Makeup is for everyone! Just because you don't know how to conceal or highlight doesn't mean you can't. Seeing young girls turning into makeup influencers, doing it all like a pro we have all felt that envy but hey, you can do it too!
If you are still new to the world of makeup, there is so much you need to learn. Some quick tips and guidance is all you need to know. Also, learning about makeup is endless. There are so many fun things to learn, different looks to recreate, and trends to follow.
Here, we thought of bringing you some quick tips which will help you do flawless makeup.
Easy Hack To Choose The Foundation
Being a beginner, it may be difficult for you to choose the right makeup foundation for your skin tone. An easy way to do is by not testing the foundation on your hand but your jawline. This way, you will be able to pick the colour closest to your natural skin colour.
Use The Highlighter On The Right Areas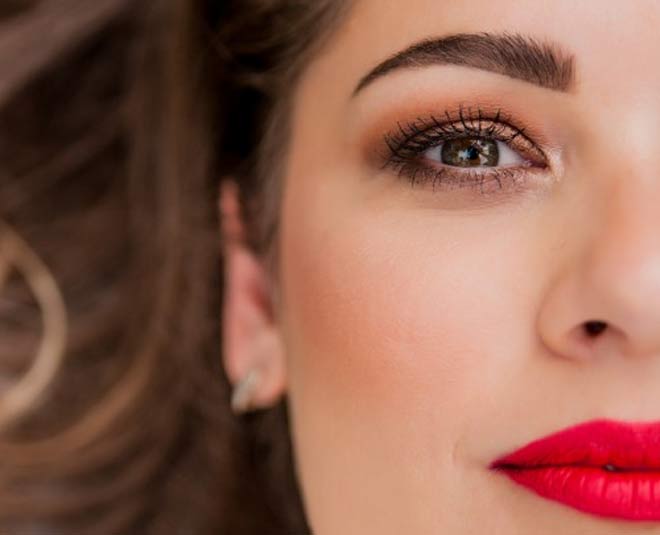 If you are still new to makeup, you might not want to go OTT with your makeup and just work on highlighting the key areas of your face. Using the highlighter at the beginning stage may look a bit tricky as applying it incorrectly can ruin your entire look. The best way to use a highlighter if you are a beginner is by putting some amount on the inner corner of your eyes. This trick helps in instantly brightening up your eyes and lifting the face.
Don't Miss: 5 Common Mistakes That Are Making Your Foundation Look Cakey
Quick Tip To Buy Concealer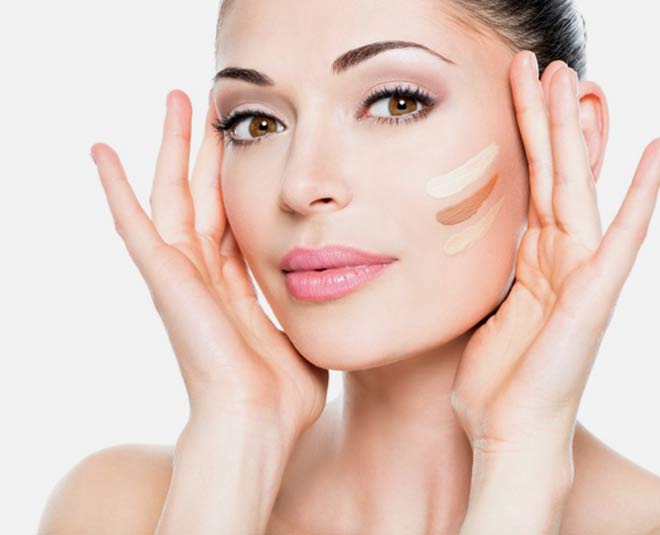 Concealers help in covering the dark circles (how to use concealer to cover dark circles), blemishes, age spots, and pores. Though the consistency is quite similar to the foundation, it needs to be applied in a small quantity. Choosing the wrong concealer or colour corrector can ruin your entire look. Pick a concealer that is 2 shades lighter than your foundation. This will help you buy the perfect shade for yourself. Orange colour corrector or concealer is believed to be the best pick for Indian skin tones. Peach colour corrector or concealer can be used for those who have a fair skin.
Buy A White Eyeliner
Among all the other makeup products you have invested in, make sure you get a white eyeliner or eye pencil too. This one eyeliner pencil will work like magic on days you want your eye makeup to pop or if you wish to make your eyes appear bigger. Apply a thick line on your lower lid. You can also apply this white eyeliner to the inner corner of your eyes.
Don't Miss: From Yellow To Purple, Know The Uses Of Different Colour Correcting Concealers
DIY Heated Eyelash Curler
A heated eyelash curler holds your lashes for longer. An easy way to make your own heated lash curler is by blowing air on your eyelash curler with your dryer and then use it. However, make sure that you wait for a little till the curler cools slightly and then use it or you can end up hurting yourself. You can quickly test the curler on your hand.
2 Things For A Long Lasting Lipstick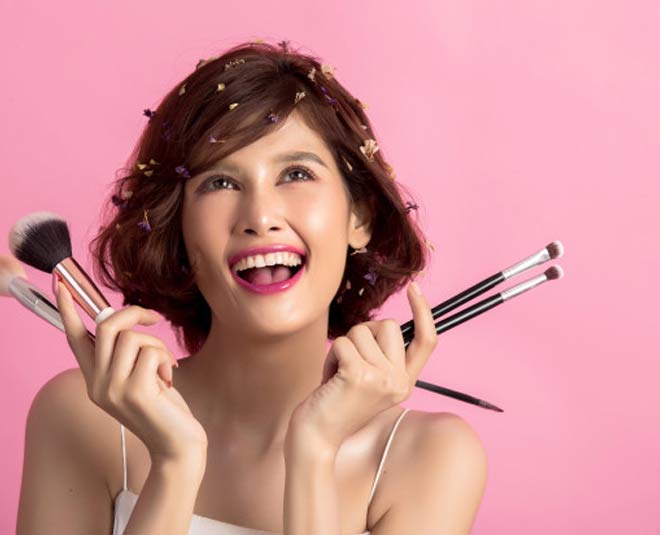 You must have seen women flaunting that bold lip colour all day long but what's the secret to a long-lasting lipstick? This quick tip will help you make the lipstick stay for long without bleeding. After applying your lip colour, place a tissue paper on the lips and swipe a translucent powder over it. This will lock the lip colour and prevent it from getting light or dull.
Instant Eye Lift
Using the highlighter on the right points of your face can help you create an illusion of a lift. To lift up your eyes, you need to use some highlighter above the arch of your brows and blend it with the finger or a brush. This will give your eyebrows some definition and also help lift the entire face.
Preventing Kajal From Smudging
If you are a fan of kohl and want it to stay for a long period of time then this trick will help you. After applying kajal (Faces kajal detailed review)on the lower or upper lash line, use some eyeliner or eyeshadow and make a line above the kajal. This will not only make your kajal appear dense and neat but help it stay for longer.
We hope these easy tips help you do your makeup easily. For more such makeup hacks and tips, stay tuned!