Those little red bumps on your forehead and nose getting on your way of achieving flawless skin? If yes, it's time to say goodbye to them FOREVER! No, we are not kidding. Here are 5 DIY facial mists that will not only hydrate your skin but will also help you get rid of those annoying pimples. These facial mists are made with kitchen ingredients that have anti-inflammatory, anti-bacterial, and anti-microbial properties that are beneficial for your skin.
Green Tea Face Mists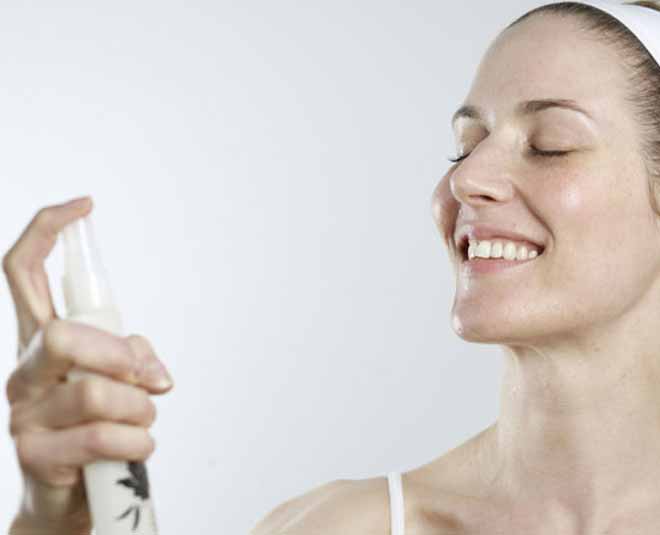 Ingredients
1 green tea bag
1 cup of water
Vitamin E oil
1 plastic spray bottle
Method
To make this facial mist, start with boiling water in a pan and put the green tea bag in it. Let it be for a good 15-20 minutes. After 15 minutes, add a few drops of vitamin E oil to it. You can also use Vitamin E capsules. Mix well and pour this mist into a spray bottle. Use mist as required.
Black Tea
Ingredients
3 black tea bags
10 drops of lavender essential oil
1 tbsp aloe vera gel
2 drops of chamomile/ peppermint oil (optional)
2 cups of water
Method
Pour water into a pan and bring it to a boil. Once it starts to boil, turn off the flame and soak the black tea for 5-7 minutes. After that, add aloe vera gel, lavender essential oil, and chamomile (or peppermint oil) to the tea and mix well. Transfer this concoction to a clean spray bottle and store it in a refrigerator. Shake well before use.
Don't Miss: DIY: Pamper Your Feet At Home With These DIY Feet Whitening Pedicure
Rose Water Face Mist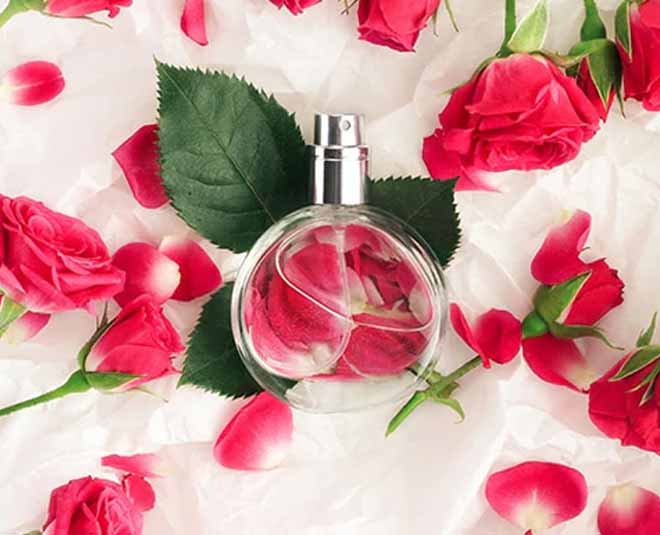 Ingredients
A handful of rose petals
1 cup of water
5 drops of chamomile oil
Method
Soak rose petals in a cup of water overnight. In the morning discard the petals and boil the water for around 15 minutes. Add a few drops of chamomile oil(read about the beauty benefits of chamomile oil) to it and mix well. Chamomile oil will boost the hydration properties of this mist. Pour this mixture into a spray bottle and your very own facial mist is ready!
Don't Miss- These 5 Natural Ingredients Can Be Used As Sunscreen
Lavender Face Mist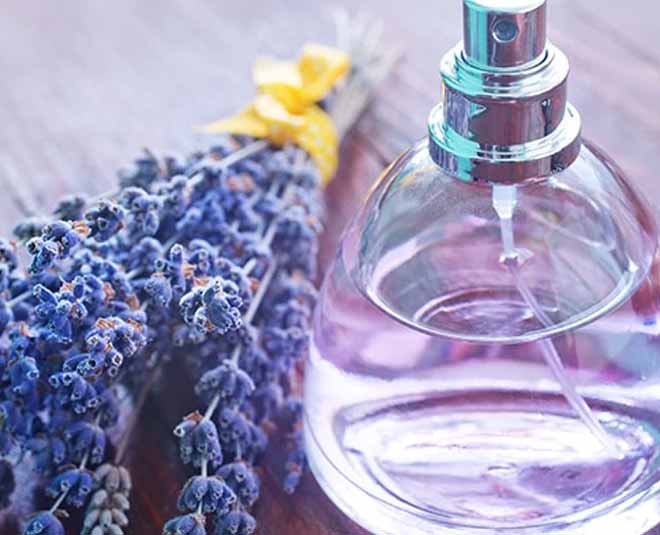 Ingredients
2 peppermint tea bags
1 cup of water
5 drops of lavender oil
don't Miss- Read About Expert Approved Skincare Tips For Women Crossing Their 30s
Method
To prepare this facial mist, begin with soaking peppermint tea bags(read more about different types of tea) in boiling water. Allow it to cool down. To this add lavender oil and mix well before transferring it into a spray bottle. Shake well and your mist is ready to be used.
Disclaimer: All content, including tips and suggestions, is entirely based on research and data available on the internet. So, it is advised not to construe it as professional medical advice.
If you liked this article, stay tuned to HerZindagi for such content!