Chamomile has found a permanent place on our kitchen shelves, owing to its innumerable health benefits. But did you know you can use it on your skin too? Chamomile is a rich source of antioxidants that help protect the skin from free radicals such as dirt, pollution, and UV rays. Moreover, it also helps in preventing acne, reducing stretch marks, and blemishes. Here's how you can use chamomile oil for your skin.
As A Makeup Remover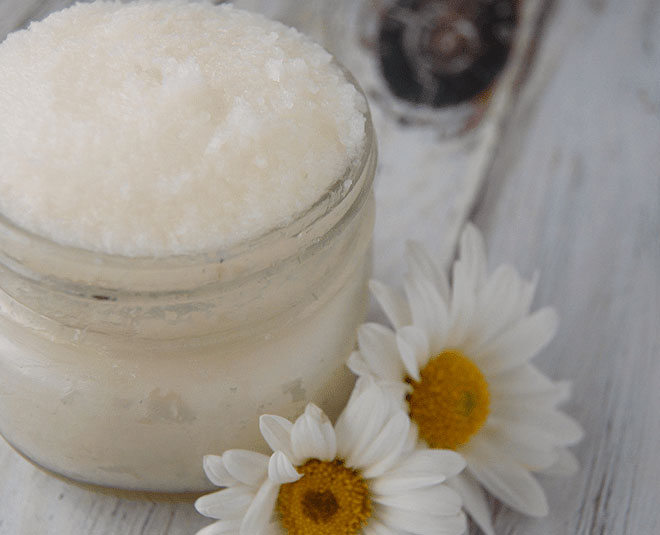 If you are looking to achieve healthy, soft, and glowing skin, it is mandatory to remove your makeup properly before you hit the snooze button. Chamomile oil contains a high percentage of good oleic acid and a low ratio of linoleic acid. This makes it a light oil that allows the skin to breathe if applied topically. It also helps unclog pores, prevents breakouts, and premature signs of ageing. Simply, mix 1 tsp of chamomile herb with 100ml coconut oil. Leave it for at least 4 to 5 hours. Add 2 tbsps of olive oil and 1 tbsp of yellow beeswax to it. Wipe your makeup with this mixture.
As A Scrub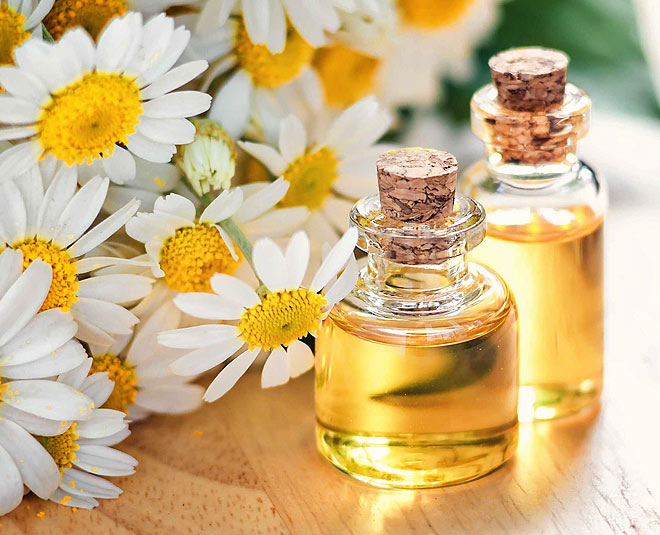 Make the perfect body scrub at home by mixing chamomile tea with 2 tablespoons of oatmeal and one tablespoon of honey. Use this mixture to gently scrub your face and remove all the dirt, grime, and dead skin cells. Not only it will exfoliate, but will also moisturise your skin.
As A Moisturiser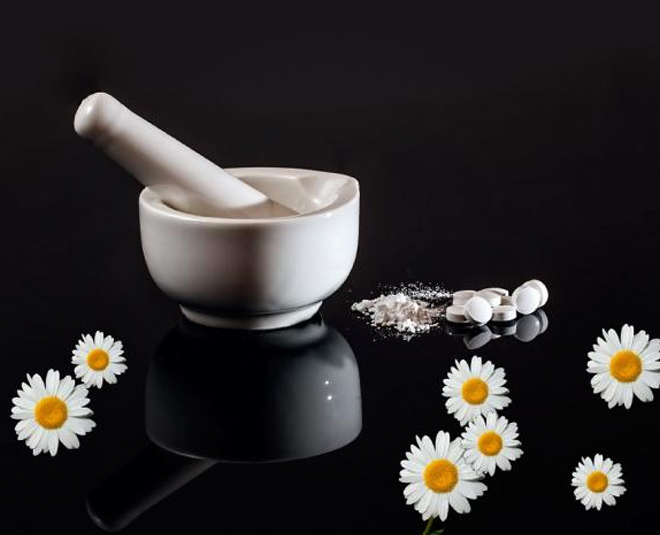 Do you have extremely dry skin? If yes, here comes chamomile oil to your rescue! Chamomile oil works really well as a natural moisturiser owing to the large content of essential fatty acids. These fatty acids help maintain skin elasticity and keep your skin glowing, soft, and plump.
To prevent flaky and dry skin, simply, mix half a cup of chamomile tea with 2 tbsps of aloe vera gel and 1 tbsp of honey. Apply it on your face and let it stay for about 15-20 minutes. Rinse off with lukewarm water.
Don't Miss: These DIY Pineapple Face Masks Are Perfect To Bring In Winter
As An Antiseptic
As an ingredient, chamomile oil is found in antiseptic products. If you ever accidentally cut or damage your skin, or want to get rid of a scar, you can apply diluted chamomile oil to it.
Don't Miss: Perfect Ways To Add Fennel Seeds To Your Beauty Regime
As An Anti-Tanning Remedy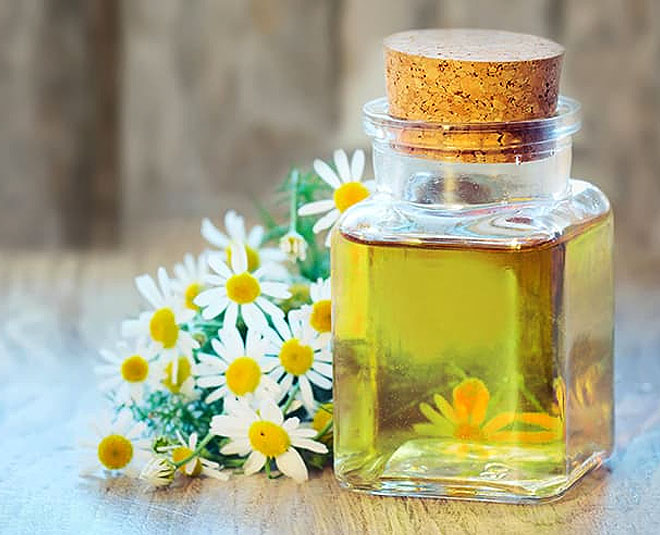 If you think that sunscreens are enough to protect you from getting tanned, you might need to rethink it. Sunscreens are packed with harmful chemicals that can damage your skin and cause breakouts. So, it's best to take the natural route and include chamomile oil in your beauty regime. To prepare this face pack, mix a few drops of chamomile oil with almond oil, and massage it onto your skin. Leave it on for 10 minutes and then rinse it off.
Do you know any other way to use chamomile oil? If yes, tell us in the comments and we will surely mention it in our article.
Disclaimer: This article is completely based on research and data available on the internet. However, it is always advised to consult a dermatologist before following any remedy or making changes in your regime.
Stay tuned to HerZindagi for more such articles.