Most people today have an unhealthy lifestyle today which has given birth to so many diseases especially among women. Stress management is a major issue that is still ignored and taken for granted. We eat what we like and many of us hardly get time to workout. One of the major problems that our habits have led to is the rise issue of irregular periods. Be it PCOD or PCOS, it has become so common that every other woman is suffering from it. Besides hunting for a proper dietician or nutritionist, if you areinto Ayurveda then here a few brands and products which may help you out. However, we recommend that you consult your doctor before making it a regukar part of your daily routine.
Gyno Vitals By Vedic Vitals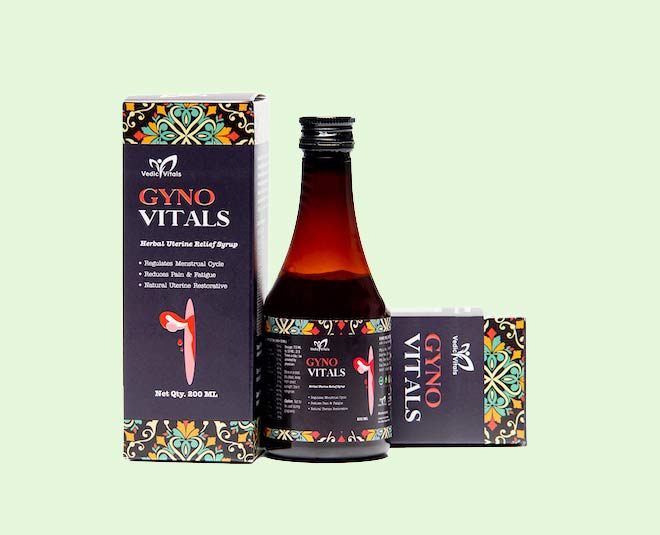 This is a 200 ml bottle priced at Rs 348. The brand claims that it helps in regulating the irregular or no menstruation cycles (Periods). The syrup has herbs which help in shredding of the uterus lining, which allows the uterine lining to prepare itself for pregnancy. In case you suffer from menstrual cramps and excessive white discharge then this syrup may work out for you. However, the brand does note that it should not be consumed if youare pregnant.
Namyaa's Anartava
This 500 ml bottle is priced at Rs 499. It is an Ayurvedic syrup which helps in treating Anartava (amenorrhea) which is a part of the Ayurvedic principles of Stree Roga Chikitsa. The brand claims that it has been made for a working on delayed periods and it helps in regularising the period cycle and flow every month while pacifying Vata and Kapha.
It is free from artificial fragrances and kind of added synthetics or other additives. Get rid of toxins and treat hormonal imbalance with it as it has ingredients like pippali, karanja, krishna-tila, aloe vera, kultha and other rare and certified beneficial herbs and extracts.
Don't Miss: Rujuta Diwekar Suggests Top 5 Must-Do For PCOD
Nirogam's Picoshunya
Invest Rs 2199 on 120 tablets which are claimed to treat PCOD symptoms, enhance fertility and correct irregular periods. It's ingredients list contains pippali, triphala, guggulu, Ashoka, shatavari, chitraka among others.
Dr. Vaidya's Cycloherb Capsule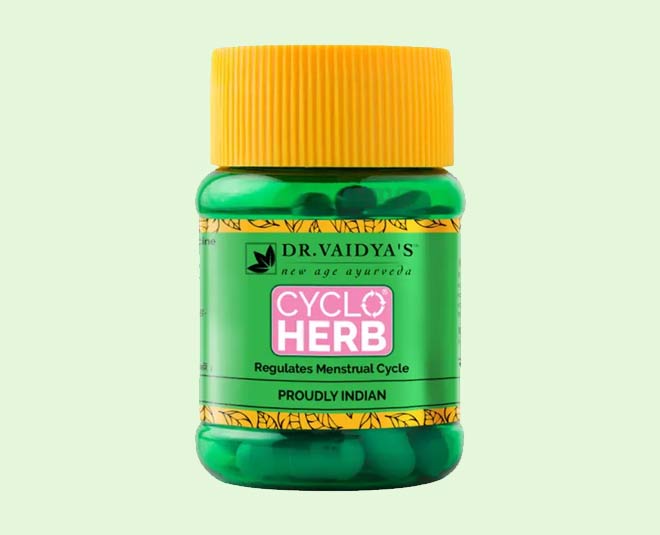 Get 30 tablets for Rs 400 if you want to treat the imbalanced hormonal levels, reduce menstrual pain or treat PCOS and PCOD. The key ingredients in these capsules include kapoor, devdar,and nagarmotha. The brand claims that the capsules aim to control hormonal imbalance with the menstrual cycle and reduce pain. It also helps in treating PCOS, PCOD and it is a uterine tonic which is helpful in treating problems related to the urinary tract.
So consult your Ayurvedic doctor before you take to these treatments as you should never gamble with your health.
Stay healthy and stay tuned to HerZindagi for more such recommendations.