If you are like me, often prey to migraines then you know that the struggle to find something for your constant blinding headaches is real! I keep trying different teas for the same so when I got my hands on the Indian Chai's Head Ease Tea, I tested it out and consumed it twice when I faced the issue and here is my review on the same.
Claim
This infusion of chamomile, lavender, tulsi, lemon balm, rosemary, ginger and licorice are a great combination of sedative, calming and anti-inflammatory qualities that offer headache relief, according to the brand.
Ingredients
The tea has the goodness of Lemon balm, cinnamon, clove, valerian root, peppermint, mint, lavender, chamomile, rosemary leaves, licorice, and ginger.
Price
The 100 gm tin of The Indian Chai's Head Ease Tea is priced at Rs 499.
Packaging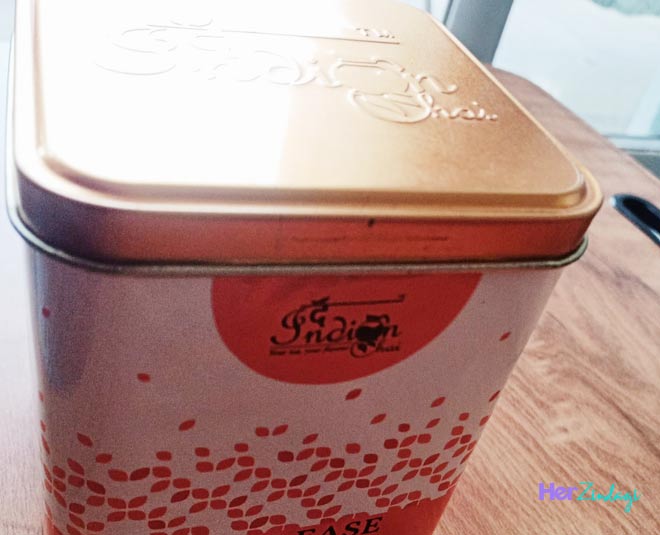 The tea is packed in a tin box with a golden lid and the outer labelling is in orange and white. What I found interesting is the logo which involves the Hindi translation of "The" and a tea kettle with leaves.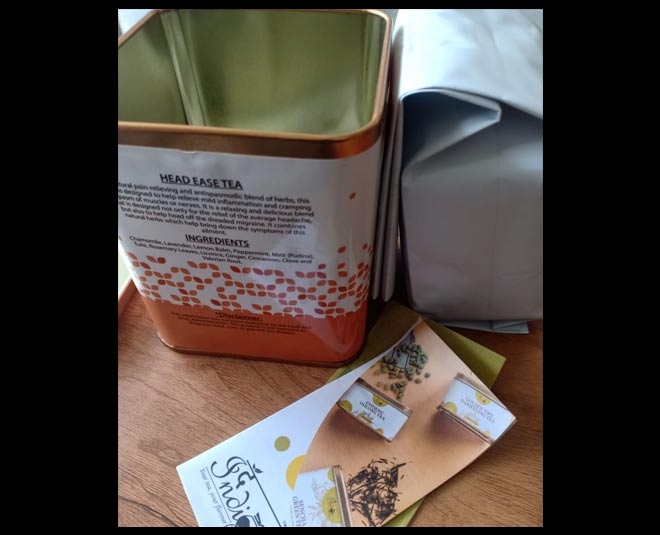 The tea is tightly packed not just from outside but inside as well, the leaves are in a tightly sealed envelope which cannot be torn so easily and you do need a pair of scissors. The box also has a small leaflet of instructions on brewing it the right way.
Fragrance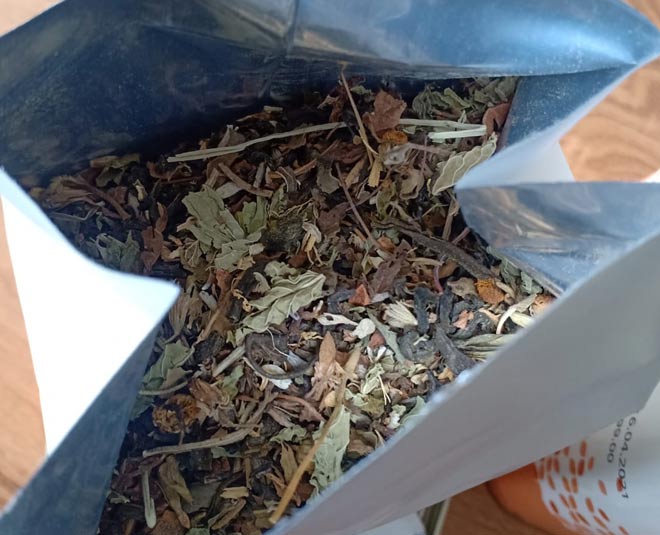 The moment you open the pack, the chamomile fragrance hits your nose first. Then comes in rosemary, peppermint and a hint of clove as the strongest notes. Followed by other ingredients. It immediately relaxes you which is what you expect from a product made to ease your headache.
Don't Miss: If You Suffer From Migraines Then These Foods Are Your Best Bet!
My Experience
This tea is what you need if you suffer from headaches and migraines. You just need a teaspoon and warm the water. The brand's website clearly mentions that you must not boil the leaves. Let the tea brew for 5 minutes and have it without adding milk. I personally have been experiencing a lot of migraines ever since last year and therefore I keep hunting for ways and products which help pacify.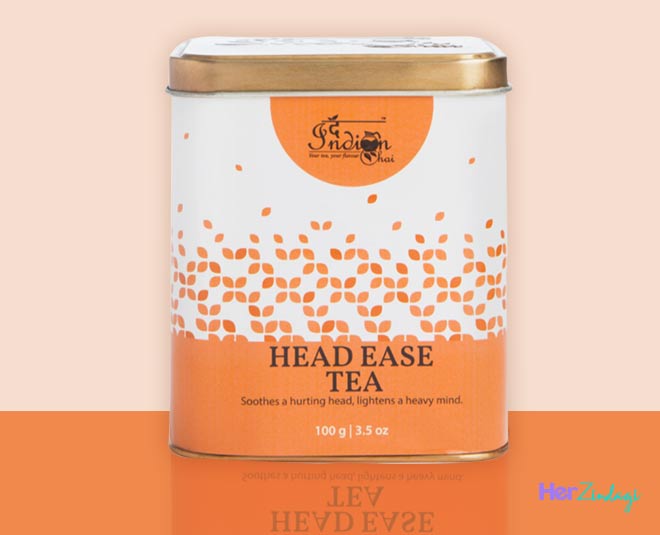 I fell in love with this tea the moment I opened the sturdy tin box. The packaging of the tea is pretty neat and air-tight. You can always gift a box or two to your friends or neighbours. You have this tea and close your eyes, lie down in a dark place and it certainly helps with the relief.
Don't Miss: These Hairstyles Can Give You Severe Headaches!
Pros
Affordable
Good packaging
Effective
Cons
None for me
My Verdict
You must give this tea a try. Don't expect it to act like a painkiller as it is nothing but natural ingredients. It makes you feel better certainly! You can even gift th etex boxes to someone as the tins look good in your tea collection as well.
Rating
5/5
Stay tuned to HerZindagi for more such reviews.
Did you like this article ?