It has never been easy for a woman to fight with menstrual cramps. From the first period to the last period i.e. from menarche to menopause; there are a lot of difficulties a woman goes through. There are changes in mood, there are changes in the body, there are changes in hormones. Among these changes, if one thing that seems to remain constant in a lot of women are menstrual cramps.
Ms. Deepika Sharma, Founder at Hempstrol says that around the world, nearly 20 to 90% of the women of reproductive age suffer from dysmenorrhoea. The pain of menstrual cramps is mainly concentrated in the lower abdomen and pelvis and can range from mild to severe. This pain can radiate to the thighs and lower back in many women.
"Menstrual cramps can be from mild to severe. When these cramps interfere with daily routine, they make it harder for a woman to deal with her periods. Sometimes, menstrual cramps can be so severe that they may restrict the movement of a woman. Though we have progressed a lot in terms of science, there are so many natural pain-relievers that need to be explored which can provide a solution to menstrual cramps beyond conventional pain-killers. One such natural solution lies in industrial hemp seed oil.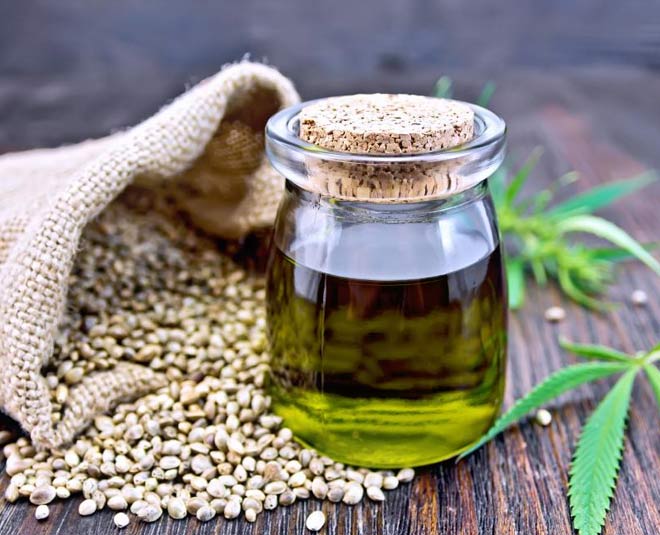 "Many people have carried on their research on how industrial hemp seed oil can be beneficial in relieving menstrual pains. Those who hail from the beautiful land of Shimla, are more likely to have a base of knowledge of the benefits of Hemp seed oil. After long research and testing, a natural answer to the menstrual pain was found in the Indo-Himalayan region of Uttarakhand where Himalayan hemp, and in the Himalayan region of J&K where Himalayan lavender grows in the valley.
"The blend of Himalayan hemp seed oil and Himalayan lavender oil gives rise to the formation of natural aromatherapy menstrual cramp relief Oil. This has been tested on a lot of women before it was launched in the market," added Sharma.
Here is a list by Deepika Sharma on how this oil can be every woman's first love when it comes to their painful monthly cycle.
Benefits
Natural aromatherapy menstrual cramp relief oil isn't limited to healing the physical aspect of menstrual cramps.
The holistic approach it has is also due to the presence of lavender oil in it which can alleviate bad mood, irritability along with physical cramps.
Industrial hemp seed oil carries Omega 3 and 6, magnesium, Gamma-linolenic acid (GLA). A gentle massage of the oil on your lower abdomen, back, or chest area releases these compounds which readily get absorbed in the skin. When the essential fatty acids with other compounds get absorbed in the skin, they promote the production of prostaglandins that help the uterus to contract without causing cramps during periods.
Don't Miss: 5 Ways To Maintain A Comfortable And Eco-Friendly Period
Magnesium is highly efficient in reducing spasms. The industrial hemp seed oil also has anti-inflammatory effects that are beneficial in relieving pain due to inflammation, if present during menses. This oil is one of its kind in India created from organic oils with a holistic approach to heal menstrual pains.
The lavender oil in the natural aromatherapy menstrual cramp relief oil is responsible for the aromatherapy it intends to provide. The essential oil of the plant releases aroma to release an aroma that boosts the psychological aspect of the one suffering from dysmenorrhoea. Lavender oil also ensures that if any headache or heartburn is associated with menstrual cramps, they are relieved too.
Don't Miss: Here's Why Hemp Oil Is Your Beauty Hero
It is well-known that in the long-run, conventional pharmaceutical medicines are harmful to the human body. Using a natural alternative from the starting to relieve menstrual pain can make the bodies of young girls accustomed to natural and organic products, which can, in turn, help them remain healthy throughout their lives.
Young people may not understand the effects, but at a later age, the adverse effects of conventional medicines have been experienced by many, often leading to secondary dysmenorrhea in women. The natural menstrual cramp relief oil helps a woman to avoid the side effects of conventional pharmaceutical medicines.
Without a doubt, one can believe along with essential oil "Hemp is for healing"!
Stay tuned to HerZindagi for more tips on handling menstrual cramps and related issues.