Everyone has a different way of celebrating Holi. While some love to play with dry colours there definitely might be some people who enjoy playing with water and water-based colours. And we do not say it is an entirely bad practice we want to tell you how you can actually avoid using water-based colours and use natural colours this holi.
Water-based colours that we usually get in the market are full of chemicals that eventually lead to skin and hair damage plus there are many other problems that these colours are responsible for. On the other hand, if you use natural colours you will not be safe from all skin hazards and hair hazards but it will also help you keep everyone around you safe.
If you are still not convinced about not using water-based colours this Holi then read on to find out some elaborate reasons why you shouldn't use them.
Water-Based Colours Are Very Harmful To Skin And Hair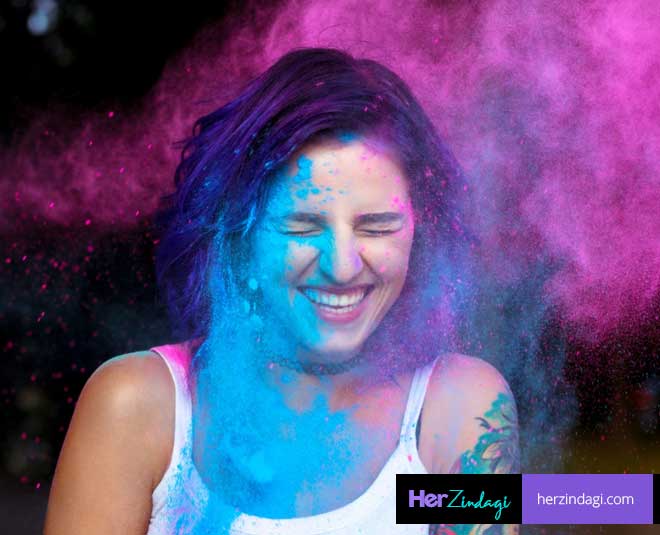 We know and understand how cheap quality powdered gulal can harm our skin and hair and that is why we should trust the organic and naturally made ones only. But water-based colours are even more harmful than the artificially made gulal. They are prepared with water and are very dark in colour. They burn the topmost layer of the skin(pre Holi tips to avoid skin damage) and may also lead to inflammation and itching. For hair, they damage the follicles and may lead to split ends therefore these colours must not be used.
They Are Hard To Take Off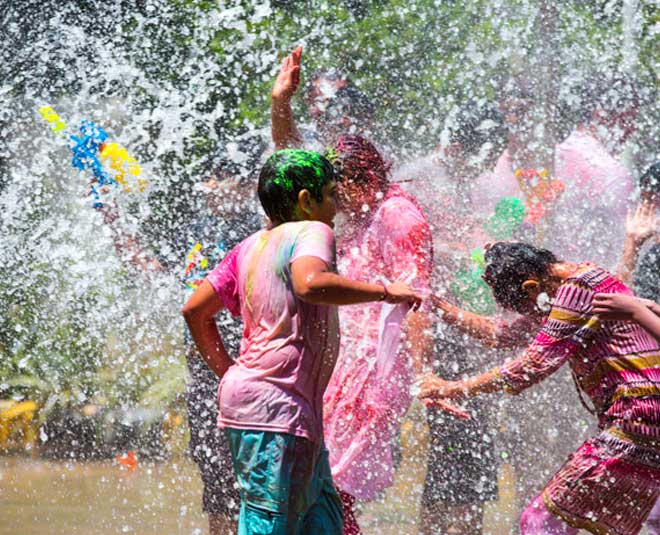 You will need hours after playing Holi to completely get rid of the water-based colours and too much exfoliation can also damage the cells. But even after spending hours on colour removal, these colours tend to stay on to your skin for a few days. This not only dries out the skin but also makes it flaky.
Made With Harmful Chemicals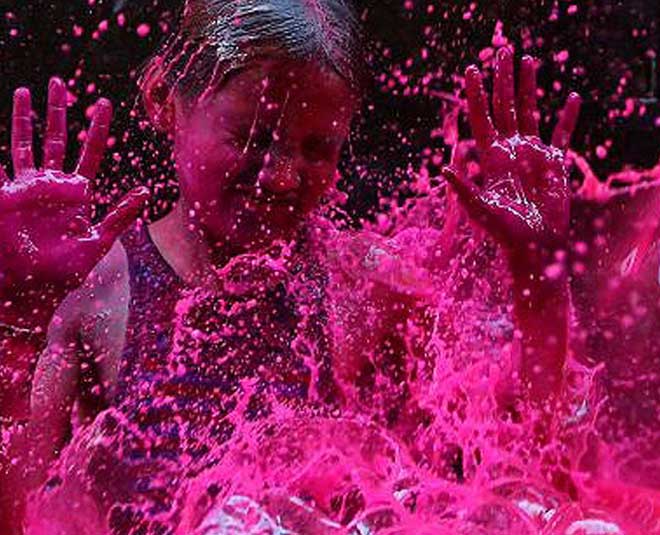 The water-based colours are mostly synthetic and contain engine oil, metal oxides, industrial dyes, acids, mica, glass that are super harmful and toxic. The entry of these colours into our system can lead to various serious disorders including rosacea, violent allergies, inflammation, acne and eczema.
In addition to that, the green, red and black colours contain copper sulphate, mercury sulphate and lead oxide respectively and may cause blindness, mental disorders, cancers, asthma and others.
Don't miss: Holi In Vrindavan: Here's The Complete Schedule Of The Brij Ki Holi For 2021
Unsafe During Covid-19 Spread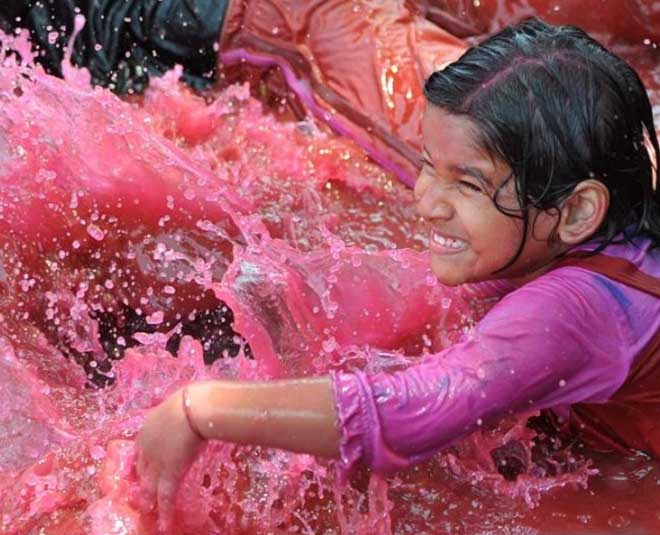 As it is we know that the Covid positive cases are one the rise again. The moment we stop being cautious can turn out to be very harmful to us. And in such times it would be totally unsafe and unhygienic to be using water-based colours. For dry colours we can think that they are straight out of the packet and hence can be considered a little safe but the water that we use for mixing watercolours, is even safe? The dry colours can be controlled and applied on areas that are safe but if the water is splashed at someone, it will enter that persons, eyes, mouth and may lead to contraction of the virus.
Not only that, since the climate and the season are on a transition some people might also catch cold playing with water and during such a time, it definitely is not advisable. you can alternatively make natural colours(Vedic Holi and importance of natural colours) at home that won't harm the environment and will also keep you safe.
Don't miss: Go Organic This Holi With These DIY Natural Colours
If you liked reading this article then stay tuned to Her Zindagi fo more.