One of the most popular festivals in the country is Holi. The festivals is majorly celebrated by the Hindus but holi celebrations know no boundaries and people following different faiths also come together and join hands to drown in the colours of this beautiful festival.
Talking about the significance of this festival, you definitely might have heard the story of Prahlaad and Holika. The story is symbolic of the victory of good over evil, over disbelief and despair. It proves and brings to the surface the idea that If one truly believes in the power of the omnipresent God, then there is nothing in the world that can defeat or harm you.
But it is also important to understand the true essence of Holi and the true essence of Holi is intact in Vedic Holi and the use of natural colours.
What Is Vedic Holi?
Vedic Holi has a deeper meaning and is spiritually driven to help people understand that it is always best to let bygones be bygones. Bearing malice in the heart or even small grudges, would not help you lead a happy life. That is why on the day of Holi people open their hearts and fill their lives with colours. Vedic Holi, therefore, is all about simplicity and the natural ways of celebrating the festivals.
In Holi we have now started to used chemical-based colours which are very harmful. In ancient times people used to prepare natural and organic colours using ingredients from their kitchen. Those colours were absolutely chemical free and also enhanced the fun. Therefore this holi you must also try to understand the true meaning of this festival and not used chemical colours.
Harmful Effects Of Chemical Colours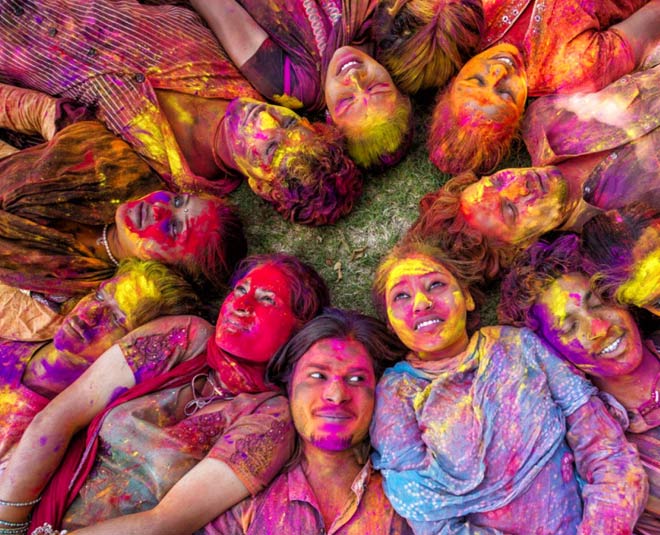 Colours such as black, green, silver, blue, red, purple have chemicals like Lead oxide, copper sulphate, aluminium bromide, Prussian blue, mercury sulphide, chromium iodide respectively.
These chemicals may lead to health conditions like kidney disease(battle chronic kidney disease like this), irritation and swelling in the eyes, cancer, partial blindness, skin diseases and asthma.
Also, chemically infused colours are very harmful to animals therefore you should consider using organic and naturally made colours that are chemical-free.
Benefits Of Using Natural Colours
Natural coloured are obtained from the essence of flowers, vegetables and other such home ingredients. These colours are not cruel and harsh on the skin.
Since they are sourced from mother nature, they protect the skin and hair from inflammation and other skin disorders that are a result of chemical reactions.
Natural colours do not damage clothes. That's right since natural colours are very gentle, they do not harm fabrics. Plus, they can be washed off easily. Using chemical colours may cause discolouration in clothes and damage the fabrics but naturals colours won't do that to your clothes(how to remove holi colours from clothes).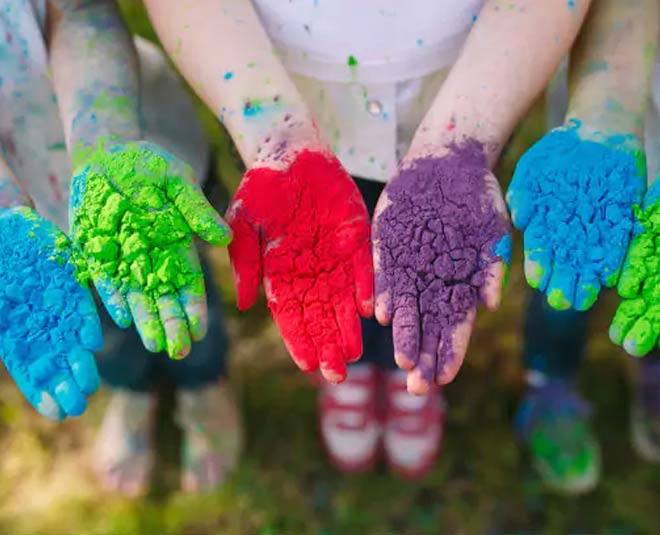 Natural Colours are environment friendly. Chemical colours when released in the environment may result in harmful impacts on air, water and the environment that we live in. But natural colours protect the environment from such problems instead.
Natural colours are not harsh for animals and even if they consume it, no harm will come to them.
Therefore, Vedic Holi is the kind of Holi you should look forward to this year. Protecting yourself and those around you is your responsibility. So, be safe and sensible.
Don't miss: Go Organic This Holi With These DIY Natural Colours
If you liked reading this article then stay tuned to Her Zindagi for more such stories.
(Image Courtesy: tripsavvy.com, privatetour.com, joburg.co.za)