Queen Of Pop, Usha Uthup will be celebrating her 73rd birthday on 8th November. The veteran singer's contribution to the music industry has been huge. Over the years, she has sung some beautiful songs.
With her unique voice, Usha Uthup has managed to redefine Indian music. Not just her music, the queen of pop is also known for her sartorial choices. Her go-to look is a rich silk sarees, a lot of gold jewellery, and some gajra in her hair.
We are sure you want to know more about the legendary music artist. Read on to know some interesting facts about Usha Uthup.
She Was Once Thrown Out Of Her Class Because Of Her Voice
When Usha Uthup was doing her schooling at St. Agnes High School, she was once thrown out of her music class because of her voice. However, soon her music teacher recognised her talent and asked her to be a part of different plays.
Usha Uthup Is Not A Trained Singer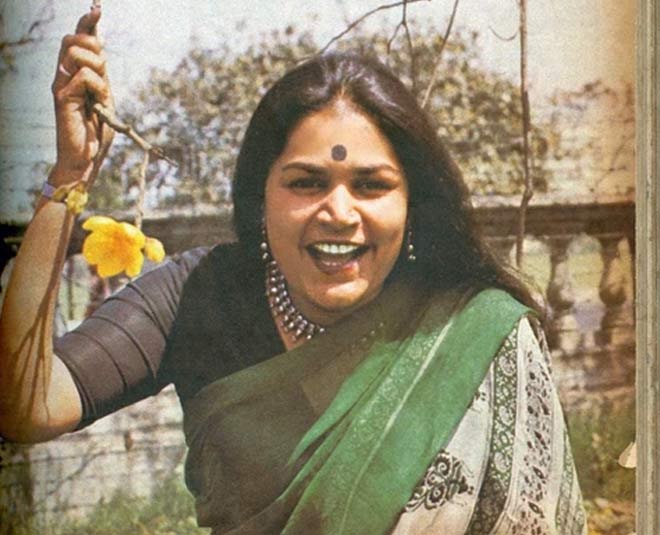 Usha Uthup is not a trained singer in music. However, she grew up in an environment where she got to explore different types of music. Her parents used to listen to a wide range of music, right from Hindustani to Carnatic to Western Classical Music. This helped her develop a deep understanding of music.
Usha Uthup's First Stage Performance
She was just 9 when she gave her first stage performance. Soon, she started singing at a night club called Nine Gems in Chennai. Her performance was much loved and she then got an offer to sing at a night club in Calcutta. It was at this Calcutta night club, Trincas where she met her future husband Johnny Uthup. She got married to him later and the two are parents to a son and daughter.
Don't Miss: Raageshwari Loomba: Unknown Facts About The Singer Who Survived Paralysis
Getting The Big Bollywood Offer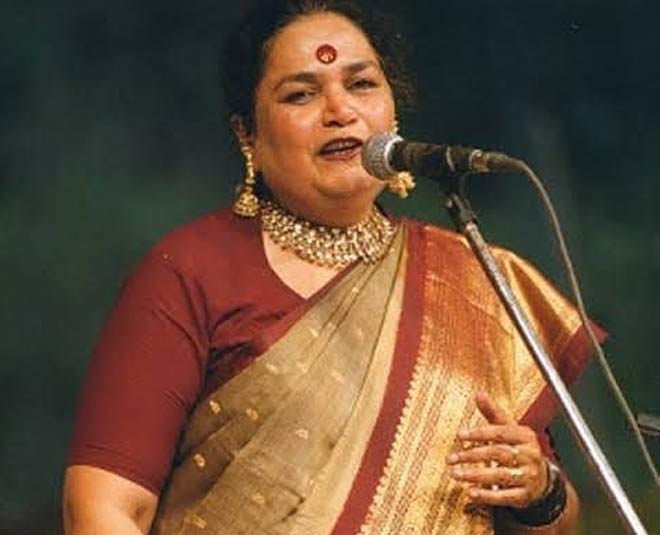 After Trincas, Usha Uthup got to sing at the Oberoi Hotels in Delhi. Once, Dev Anand visited the hotel and saw her performance. She was then offered to sing in a movie. Usha Uthup then made her Bollywood debut with Bombay Talkies in the year 1970. Soon, she gave her voice to many songs including Hare Rama Hare Krishna, Ek Do Cha Cha, Hari Om Hari, Ramba Ho among others.
Don't Miss: Even At 72, Pop Singer Usha Uthup Is Making Waves With Kanjeevaram Sarees And Sneakers
Usha Uthup's Acting Career
In the year 2006, Usha Uthup made her Bollywood debut with a Malayalam movie Pothan Vava. She then made a cameo appearance in the movie Bombay To Goa. Do you know, she was also a part of 7 Khoon Maaf? The same movie for which she won the Filmfare Award for the song Darling in the year 2012.
Usha Uthup Has Sung In 16 Indian Languages
Usha Uthup is not only known for singing Hindi and Bangla songs. She has sung in many other Indian languages including Sindhi, Khasi, Gujarati, Marathi, Konkani, and Oriya among others. The veteran singer has also given her voice to Spanish, French, Zulu, German, Russian and Ukrainian songs.
Usha Uthup was born in a Tamil Brahmin family and started singing in night clubs and hotels initially. Soon, she got an opportunity to work with the biggest music composers of the country. Well, clearly, it is Usha Uthup's dedication and hard work which made her reach where she is today. Agree? Share your thoughts with us. For more such stories, stay tuned!