Raageshwari Loomba, 90s pop sensation, is an actor, singer and mindfulness speaker. She started her career as an actor and gave some blockbuster movies. She then moved to build her career in singing, which was always her passion. Loomba is also an author and is currently building herself as a mindful speaker. She was born on July 25, 1975 and would be celebrating her 45th birthday this year. From getting a paralysis attack and suffering from conceiving issues to getting her life back on track, Loomba has set a right example of how one can overcome any hurdle with a positive mindset.
Sky-Rocketting Career
Raageshwari stepped into Bollywood at a very young age of 18. She made her debut with the film Aankhen in 1993, which was appreciated by everyone alike. Loomba also acted in several other Bollywood films, such as Main Khiladi Tu Anari (1994), Zid (1994), Dil Aa Gaya (1994), Dil Kitna Nadan Hai (1997), Tum Jiyo Hazaron Saal (2002) and Mumbai Se Aaya Mera Dost (2003).
She soon shifted to singing and even signed a contract with Coca-Cola to do nationwide concerts in 2000. Loomba collaborated with her father, Trilok Singh Loomba, who is a musician, to launch her album titled 'Y2K Saal Do Hazaar' in the same year.
Loomba was touching the skies of success but destiny had some other plans for her. She was diagnosed with malaria but still completed the video recording for her song 'Ikki Chikki Chikita'. Just a week later she suffered from a serious paralysis attack.
Don't Miss: Rose Water Benefits - Amazing Ways To Use Gulab Jal
Medical Conditions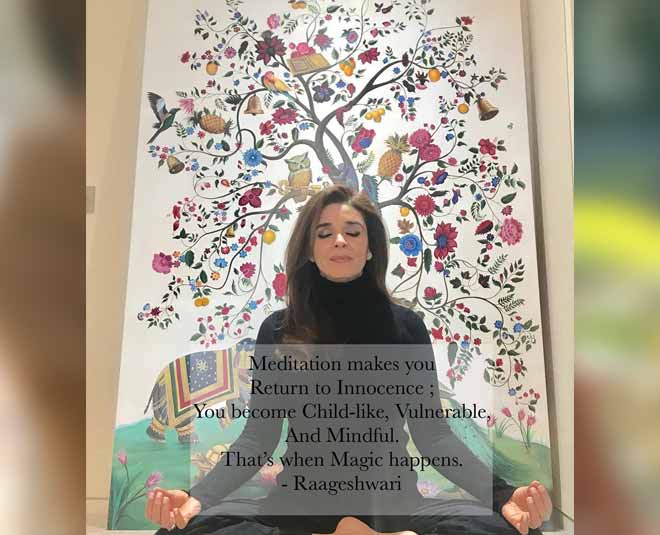 Image Courtesy: Raageshwari Loomba's Instagram
Loomba's paralysis was known as Bell Palsy, which basically affects the facial muscles. In this condition half of your face drops because of the weakness of face muscles. It leads to disfiguration of the face and hampers one's ability to speak.
Loomba was left distraught after suffering from such a condition at the peak of her career. Instead of giving up, she stood back up and started practicing yoga and physiotherapy. With her constant efforts and determination, Loomba was able to restore her face structure back to normal.
More Hurdles To Pass
As if paralysis wasn't enough, Loomba was later diagnosed with endometriosis. It is a painful condition in which your uterus tissues start growing outside your uterus. It does not only disrupt conceiving but can also cause painful and irregular periods.
It was a miracle, that Loomba not only conceived later in life but also had a natural delivery process.
Don't Miss: Questions Every New Age Woman Should Ask Her Potential Spouse In An Arranged Marriage Meeting
Marriage
Raageshwari got married to Sudhanshu Swaroop, a London-based International Law Barrister, in the year 2014. What initially started as video calls slowly turned into lifelong friendship and love. He helped Loomba in every which way possible even after knowing what all she went through and provided her with all the compassion and love.
Kids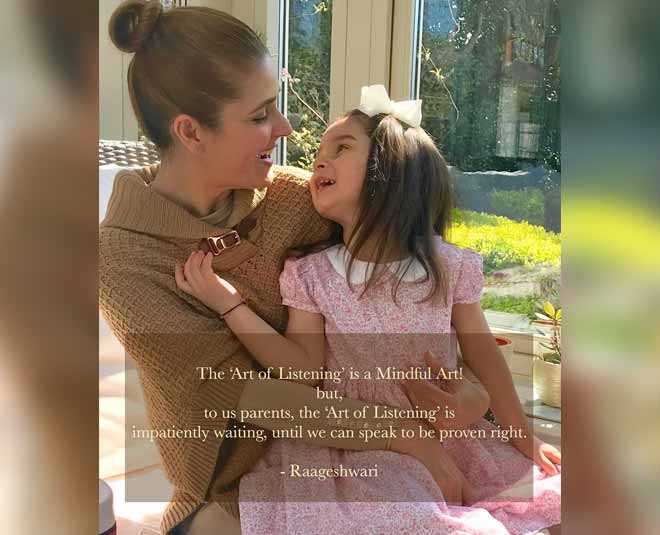 Image Courtesy: Raageshwari Loomba's Instagram
Two years after her marriage, Loomba was blessed with a baby girl in the year 2016. She got pregnant at the age of 40 and despite her medical conditions, which could have posed several problems, Loomba had a smooth and natural delivery.
Present Life
Raageshwari is currently practicing mindful speaking and is often seen sharing her thoughts on Instagram. She has also written a book titled 'Building A Happy Family' which has been published by Penguin India.
With her grit and determination Loomba not only overcame all the hurdles but also established an example in front of everyone. Her life story is proof that whatever comes your way, one can always fight it off with sheer will power and positivity.
For more such inspirational stories and articles, stay tuned to HerZindagi.com